It's funny how planning a trip to China is so different than planning my first ever backpacking journey 9 years ago is. Back then, I picked up a guidebook at the library and read through it from cover to cover and picked out my favourites and developed a route. This time, I googled "most amazing things to see in China". Of course, Zhangjiajie National Forest Park was on each of the items that came out of it. As such, a trip to Wulingyuan, the jumping off point for excursions into The Avatar Mountains was not only a necessity, but likely the most anticipated adventure of them all.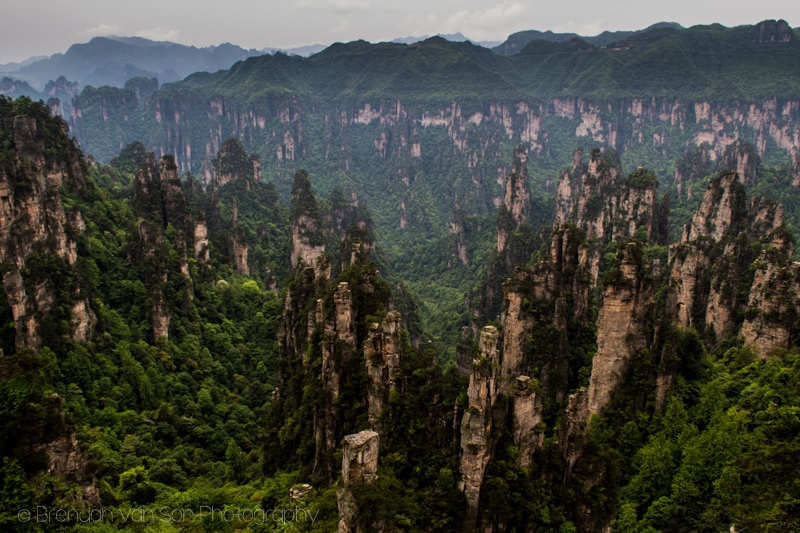 About Zhangjiajie National Forest Park
If you've seen the movie Avatar, you've already seen Zhangjiajie National Forest Park – but don't let that stop you seeing them in real life. These mountains were the inspiration behind the Hallelujah Mountains in the mythical world of Pandora in the movie Avatar, and it's easy to see that when you visit. In fact, the government has even changed the name of one of the mountains in the park to Avatar Mountain. The park, however, does offer so much more than just that one set of mountains.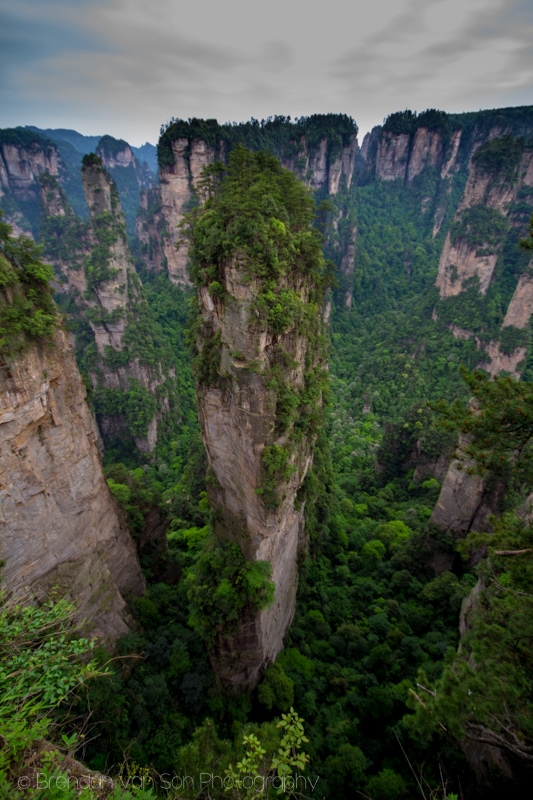 We spent 2 full days in the park, and likely could have spent 3 or 4 and not seen it all. There is lots of hiking involved, though, so be prepared. Also, be prepared too for lots of crowds along the most popular parts of the park. There are a couple cable cars, and an elevator that goes something like 400 stories straight up the side of a mountain, and the lines are always long. If you want to hike down or up, it'll take you all day.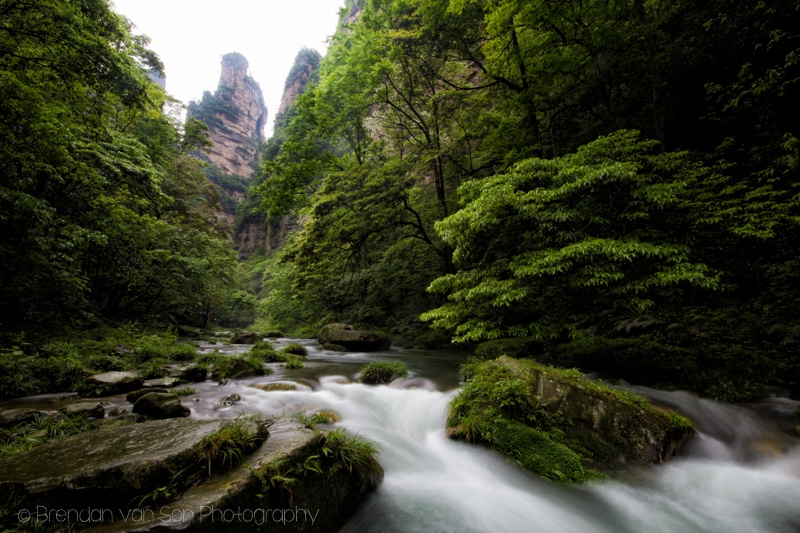 If you want to get away from the crowds a bit, there are quite a few hiking trails that are basically untouched by tourists. We spent our first day hiking the Golden Whip Stream Trail which is incredibly busy. However, on our return we looped around and up to a village and saw no more than 4-5 other people the whole time. However, regardless of whether you hang out at the crowded bits or the quite bits, the infrastructure of Zhangjiajie National Forest Park is very good. The paths are all paved and clean, and there's essentially no garbage.
Where to Stay in Zhangjiajie National Forest Park
When doing my research for a visit to the Avatar Mountains, I came across so much conflicting information. Some people said you need to stay in Zhangjiajie, others said you'd be silly to not stay in the town of Wulingyuan, and a very small said that it's best to stay inside the park itself.
This is the skinny of it all
The truth is, that Zhangjiajie and Wulingyuan are essentially two different entities and you may choose to spend time in both. Zhangjiajie City is the city and it's busy. The advantage to staying here is that the super long cable car that goes up to Tianamen Mountain leaves from here. The downside is that it's a long ride to Zhangjiajie National Forest Park. Of course, it is possible to catch transport to the forest park from there, but it can be pain.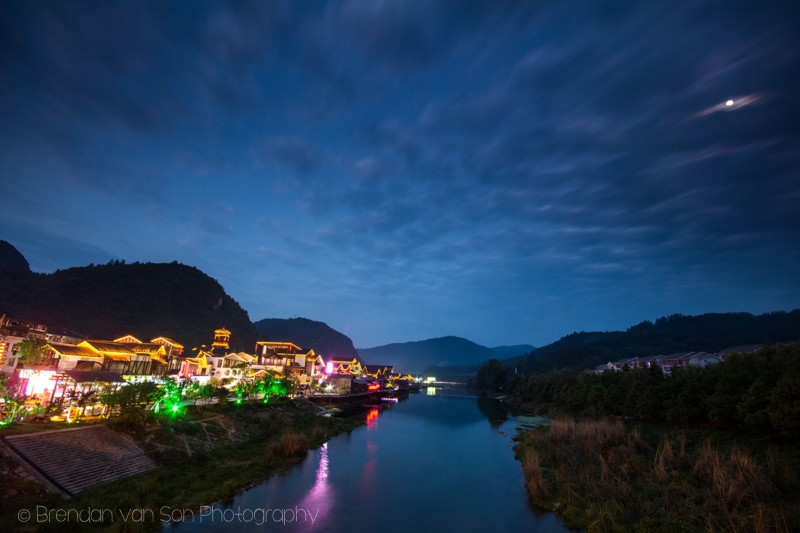 Wulingyuaninyuan, on the other hand, is much calmer and almost entirely a tourist town. You're just steps from the entrance to Zhangjiajie National Forest Park here, and not in Zhangjiajie City (so you can see the confusion). Over here you're also closer to some other attractions like Baofeng Lake and Yellow Dragon Cave. Thus, if you have to chose between Wulingyuaninyuan and Zhangjiajie City, it makes far more sense to stay out here.
Staying inside the park is meant to be expensive, however there is a hostel inside as well. From a photography standpoint, I wish I had stayed inside the park so I could shoot sunset and/or sunrise (the park gates are closed during those hours otherwise). That being said, if you stay in the park you're constrained to it.
Things to Do and See Outside the Forest Park
If you have a couple extra days in the area there are some cool things that aren't in the park.  Of course, it means that you'll have to pay entrances fees to each of these other locations.  The prices range between 90-120 Yuan for entry to the other attractions, so it can get costly if you want to see everything.
Yellow Dragon Cave: If you get a rain day inside the park, visiting Yellow Dragon Cave is a good thing to do.  It's just outside the town of Wulingyuan and reachable via the public bus.
Baofeng Lake: We headed up here because we had a bit of extra time in town, and it was worth it.  The 90 Yuan entry fee includes a boat trip around the lake which is stunning.
Tianamen Mountain: The famous mountain with a giant hole in it.  We didn't make it here for a lack of time and good weather, but if you want to see the insane roads and spectacular views of this place, it's likely well worth the price of admission and the cable car ride.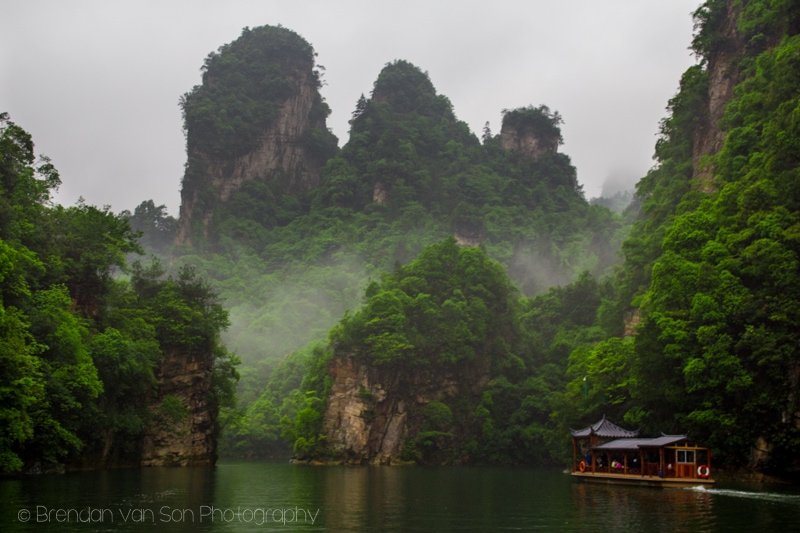 Photographing Zhangjiajie National Forest Park
As I mentioned above, if you really want to photograph Zhangjiajie National Forest Park during the golden hour and nice light, you need to stay inside the park. Otherwise you'll struggle mightily with the light, as I did.
Anyways, to cap things off, I'll share a couple images and describe how I shot them.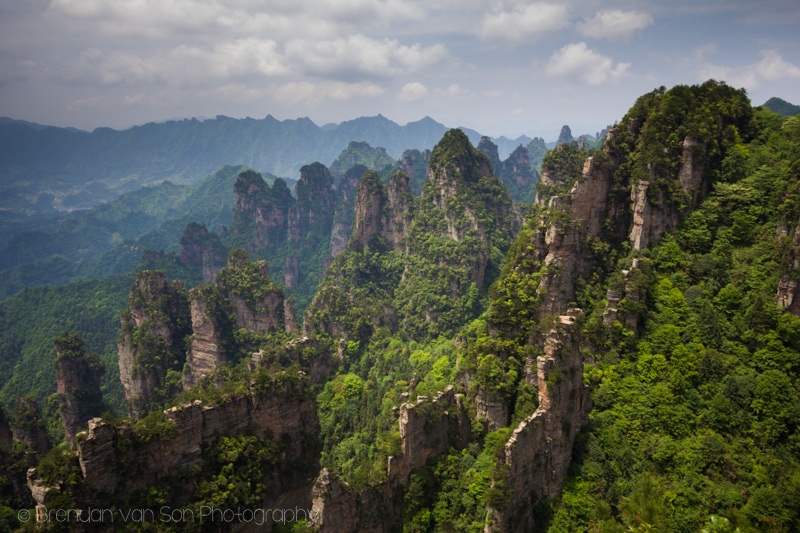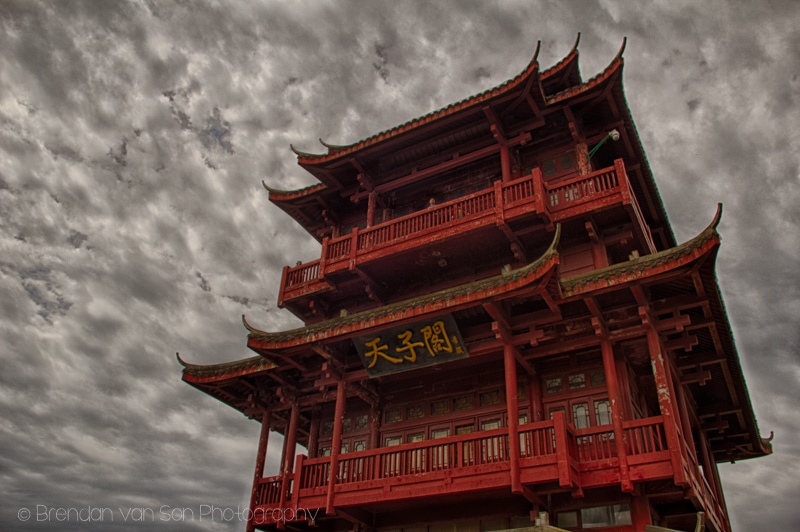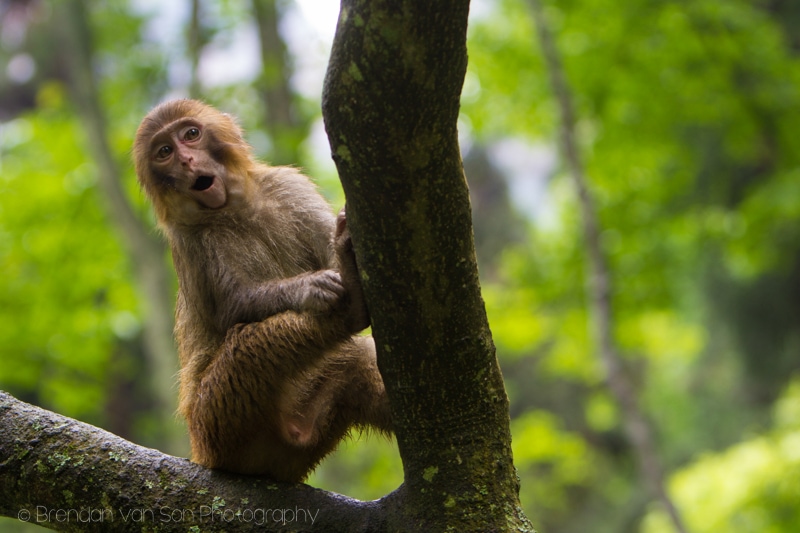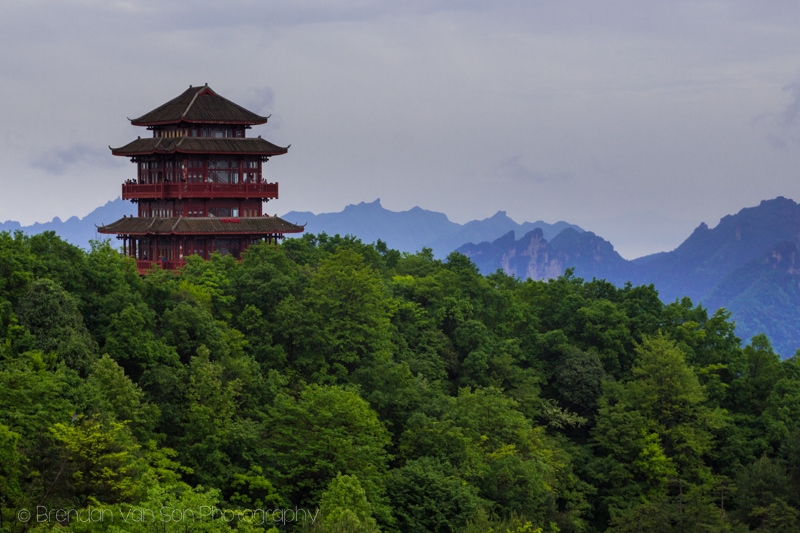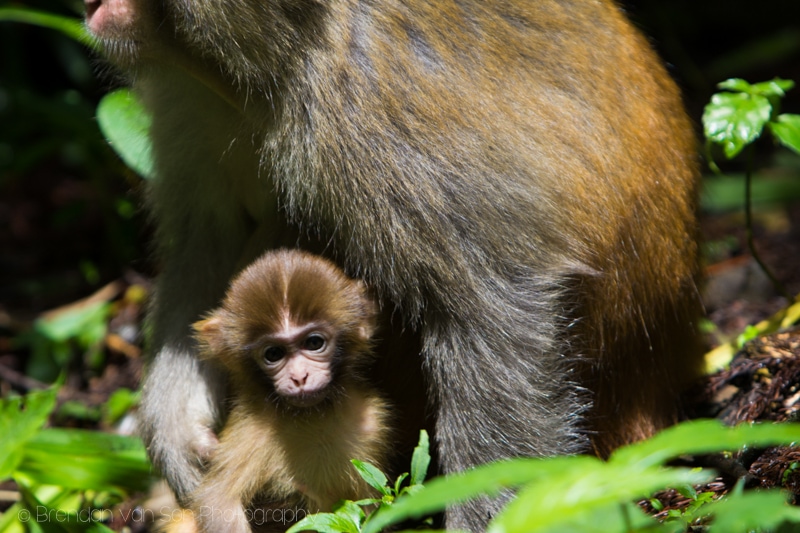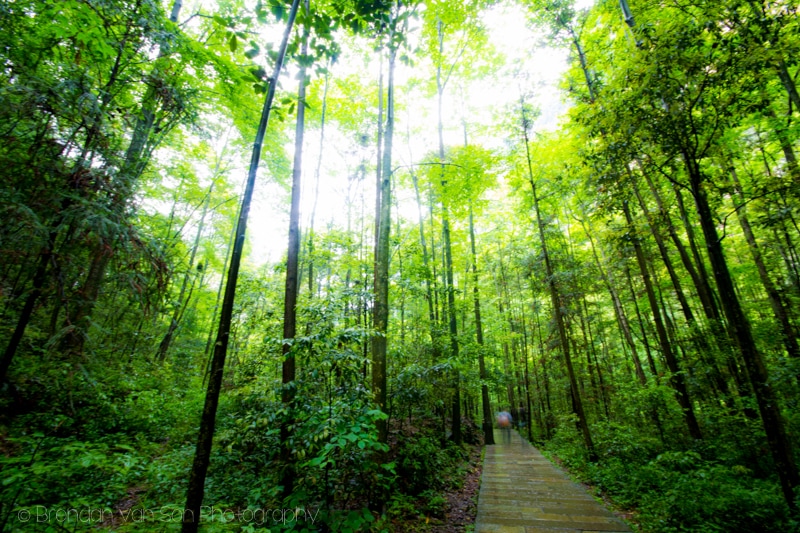 If you have any questions about the Zhangjiajie National Forest park, the area, about the photos, or about anything at all, drop me a comment below!