The first day of the Oman photography tour was quite intensive.  However, I think the second day was even more so.  It was on this day we got deep into the heart of the Oman mountains and to the impressive stretches of rugged peaks and riverbed roads.  The day started with a visit to a village with a bee colony and a friendly goat.  The day ended with one of the best views for sunset one could ever wish for.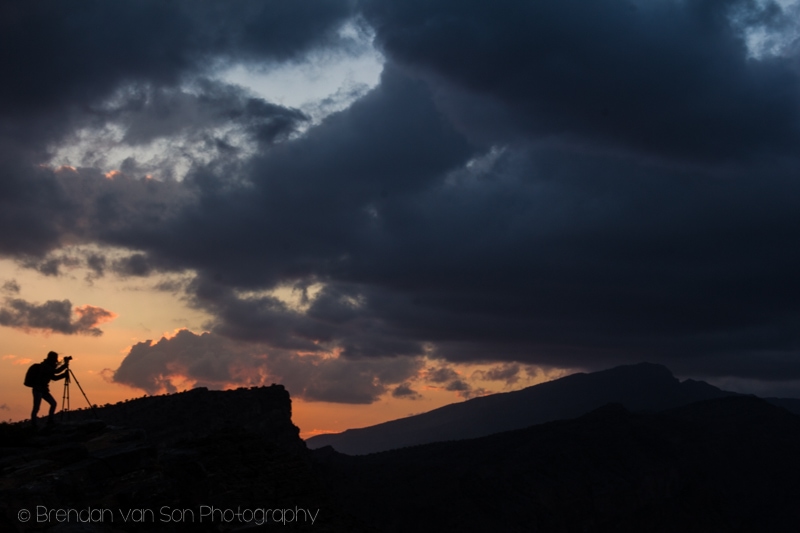 Oman, from a travel standpoint, reminded me how important it is to get off the beaten path.  It's here in places like this where you meet the real people, experience local life the way it actually plays out, and lets you photograph scenes that no one else has shot.  
Al Hamra, Oman
Arriving in Al Hamra, though, I was also reminded how "put on" travel can be for people.  As amazing as it was to see a local festival, it was painfully obvious that it was put on for us.  I get it though.  It's not like people dress up in their traditional wears every day, and this is what most tourists expect to see.  It was obvious by the ear-to-ear smile of the obnoxious German tourist standing behind the group of dancing children, ruining everyone's photos, that this is the sort of thing that makes tourists happy.
Anyways, the mix of real Omani life, and the events put on in Oman for tourists is actually quite nice. I don't feel like I'm wandering a fake world as I did in Hoi An, Vietnam. For the most part, what I've seen in Oman is authentic and beautiful, and I hope that's what I've managed to capture in these photos.