I'm struggling to get these blogs updated (as usual), so sorry for stacking multiple stories into one post. I guess that's just how it has to be when you get really far behind like I have. If you really want to stay on top of my travels, head over to my YouTube channel. There, I do a daily vlog.
These installments come from really short visits to both Zambia and Botswana from last month's trip to Southern Africa.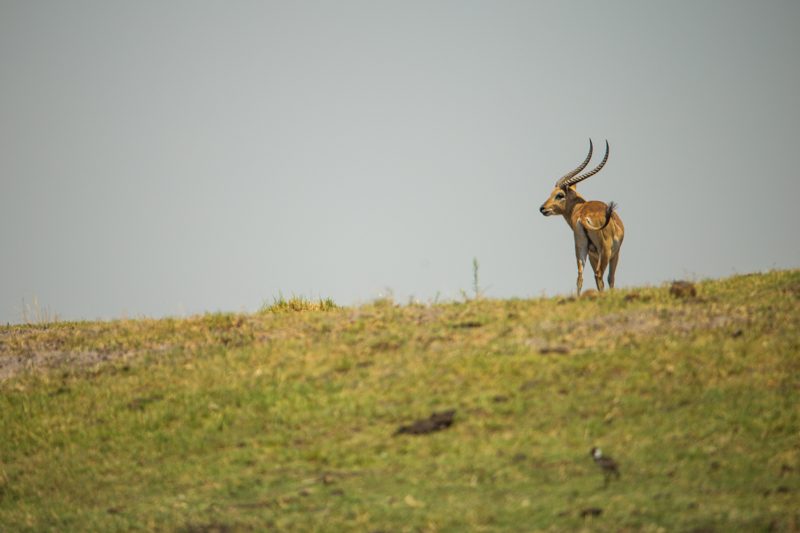 Is Zambia Getting Worse? Or is it All About Perspective?
I think perspectives are a funny thing. The last time I entered Zambia, I came in from the DRC. I had been slogging through the challenges of Central Africa for about 6 months and my arrival to Zambia was a relief. I remember being at the border and thinking about how nice it was to have things organized a bit. Of course, I do remember the bureaucracy taking forever, but there were offices and computers, as opposed to just some guy at the side of the road with a ledger which was so often the case in many West and Central African countries.
This time, coming from the calm and organization of Namibia, the Zambian border crossing felt like a disaster. There were dozens of people chasing me around looking to "help", and then the offices of the border were so slow, painful, and completely inefficient. I ended up spending quite a bit of money to get my rental car into the country, and to be honest, it was probably a mistake to go into Zambia on this trip.
Of course, as if a couple hours dealing with bureaucracy at the border wasn't enough, on the drive to Livingstone – which is littered with potholes – I got myself another flat tire. My 3rd in just 3 weeks in Africa.
Back in Livingstone
I basically lived in Livingstone for 3 weeks on my scooter trip down Africa. It was a bit of a refuge for me, and it was a great hub to meet people. I made a lot of friends there, including the owner of Jollyboys Backpackers and her husband who is a local videographer. So, part of the reason I went through the effort to get to Livingstone was to see them.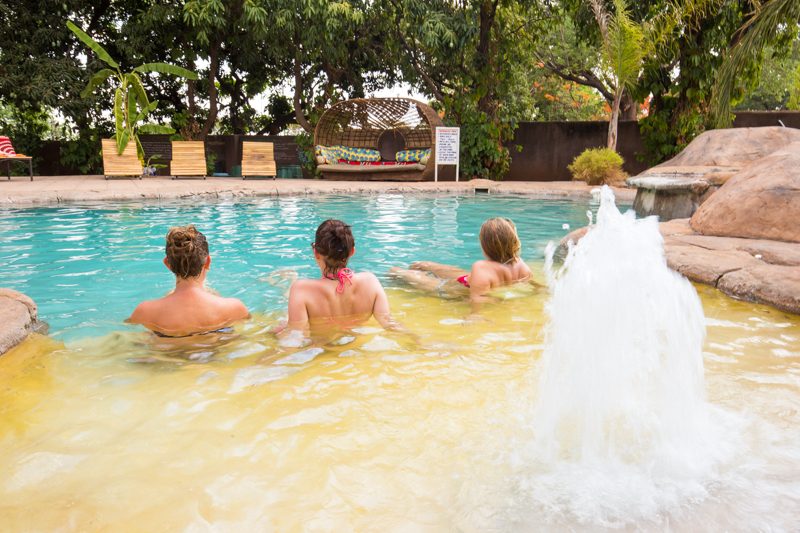 I also wanted to check out a couple things like The Devil's Pool over Victoria Falls which wasn't available to me last time because it was the rainy season and the water was too high.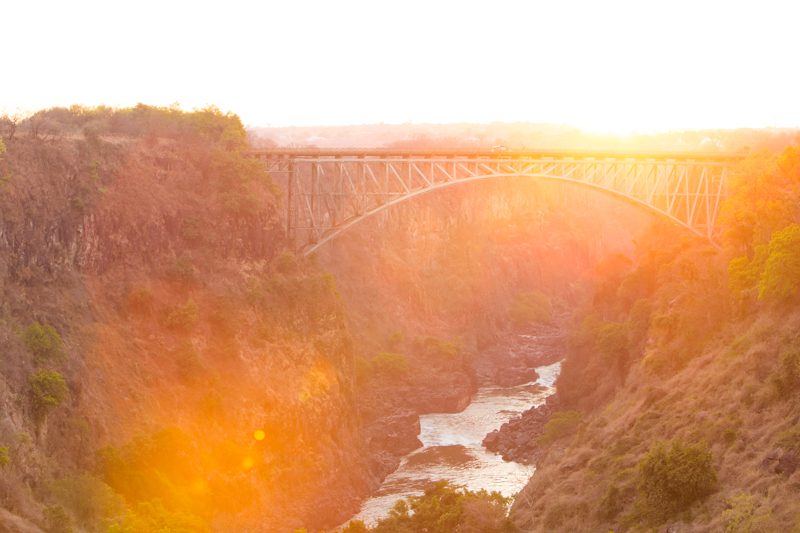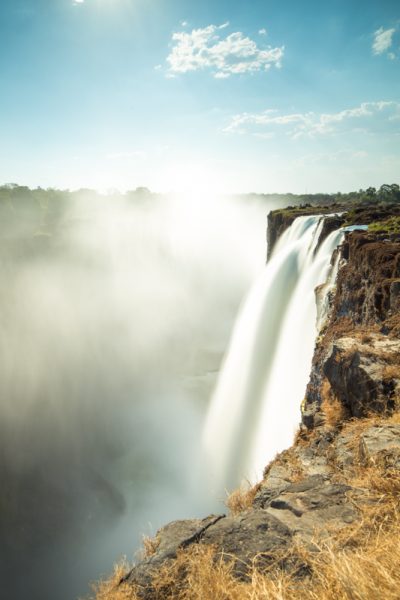 This time, I ran into other problems at the falls. Assuming that since I had a big camera I was shooting commercial images – and to be fair, I kind of wanted to – the authorities at the Devil's Pool shut down my photo shoot and wouldn't let me take the images I wanted to. I was hoping to get some shots at the pool, or the falls in general, but I basically came up empty on my trip to Livingstone.

The Police Tried to Scam Me
As if Zambia wasn't getting on my nerves enough, on my way to the Botswana border – in fact, just a couple kilometers away – a police officer pulled me over for speeding. I was driving 80 km/h and the highway speeds in Zambia are generally 100-120. He claimed that the speed limit was 50 km/h. When I asked him where the sign was advising of the speed limit change, he told me it was just 200m back and I missed it.
There was something off about the way he spoke. I felt like he was lying. And, he demanded I pay – likely into his pocket.
So, I lied.
I told him that I had no money and that I needed to go to the bank machine and get money. I left my driver's license with him. But rather than going to get money, I drove up to the turn-off to look for the street sign advising of the speed. All that was there was a stake in the ground where there obviously was once a sign.
I drove back to the officer, who was now accompanied by a colleague. I showed a photo of the sign post lacking the sign. The new colleague – without hesitation – said that someone must have taken it in the night. There wasn't an ounce of shock on either of their faces. I replied jokingly saying that they don't look surprised, and that was probably as a result of the fact that they took the sign down and put it in their truck.
Both of them went pale.
It was then I noticed that there was a carpet in the back of their car covering something. I asked them to lift it up – which they did revealing the sign.  They admitted to taking down the sign, but played the "we're underpaid and need to make a living" card. I was in such shock that I couldn't stop laughing. I grabbed back my driver's license, and then I may have scolded them a bit telling them that they are meant to protect the people and the law, not abuse their power. I also promised that I was going to put a call into someone at the government to form a complaint, which I did.
Chobe National Park
The first big Southern African safari I did was in Chobe National Park in Botswana. It's a really cool park. There is the highest concentration of elephants anywhere in the world in the park. So, it's definitely the best place to see elephants in the world. Moreover, you get really close to the animals in Chobe, either in boat or on land.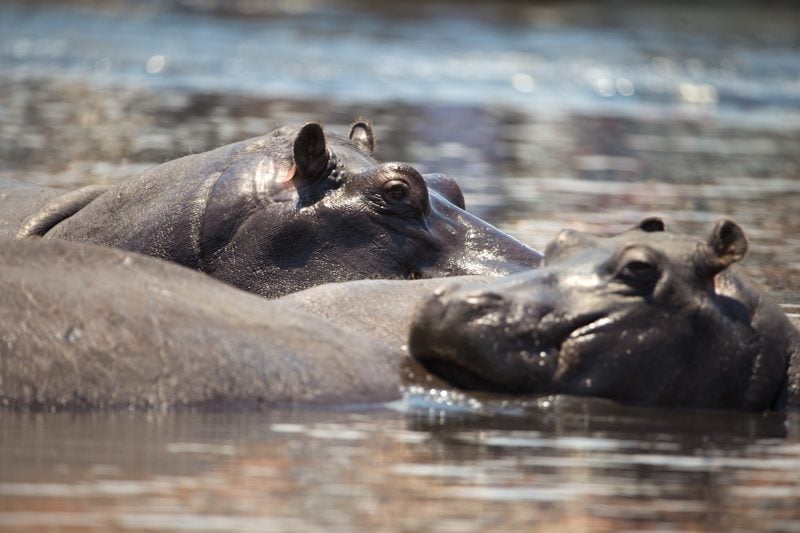 I stopped into Chobe basically just on a whim as I was just planning on driving through on my way back to South Africa. I have a friend who runs a company called Kalahari Tours in Chobe National Park, so I thought I'd pop in and see if he had a tour I could jump onto that day. Luckily he did. I got both on a boat cruise in the morning and a game drive in the afternoon.
And while Chobe is fantastic for things like elephants and hippos, it isn't the best place in Africa to see big cats. So, there were plenty of big animal on my day in Chobe, but no lions or leopards.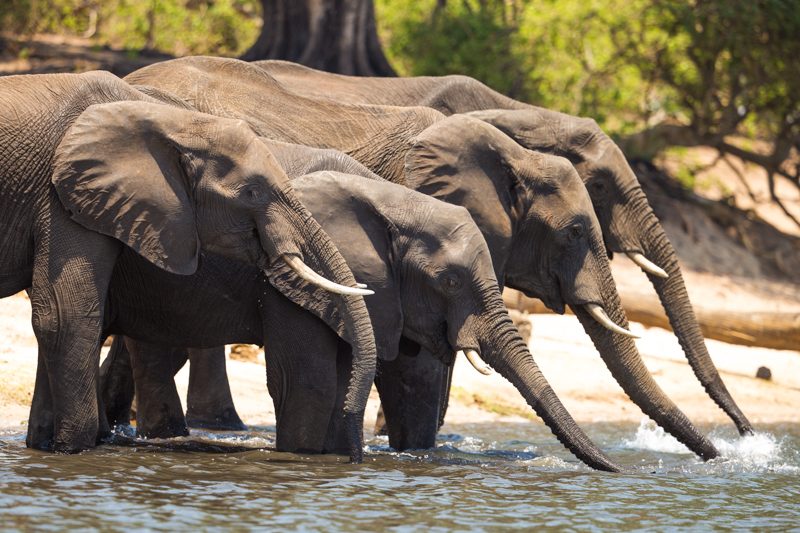 What's Next?
My next blog post will be another series of stories from South Africa. I had about a week in South Africa left in which I visited the Blyde River Canyon area as well as Kruger National Park.