I was actually on a bit of an assignment for a newspaper back in Canada for this little adventure from Santarem to Manaus, thus I'll probably just share that article on my Facebook page rather than giving the long narrative here.  Instead, this article will be a bit of a guide to taking the boat from Santarem to Manaus up the Amazon River.
I decided to take the boat up the Amazon rather than flying for the obvious reason that it's just more of an adventure.  As a journalist, I'm always looking for stories to tell, and it's rare to find a good story on an airplane.  The boat from Santarem to Manaus, on the other hand, is full of stories, interesting characters, and plenty to see.  Sure, the 3-day trip isn't easy.  But, there's no way you want have a couple anecdotes to share when you get done.  And, at the very least you'll have earned some bragging rights.
The video below shows my journey up the Amazon on the boat, and below it there is a bit of a guide to the journey in case you're planning on making the trip from Santarem to Manaus on the boat.

How to get Tickets for the Boat up the Amazon
This was the thing I worried most about, but probably the thing I needed to worry least about.  There are a bunch of agents in town that sell the tickets, but don't bother with them.  They'll charge you double.  Instead, there's a ticket window at the port in Santarem, and they sell the tickets.  The cost of the ticket is 130 Reales or about $32USD.  I bought my ticket to Manaus the day before my journey.  However, I'm fairly sure you could buy the morning of the trip without any issue. The boat I took left at 12pm and boarding time was between 10am-11am.  The ticket is just for space to sting a hammock.  You can also book a camarote (bunk in a room) for about 500 Reales.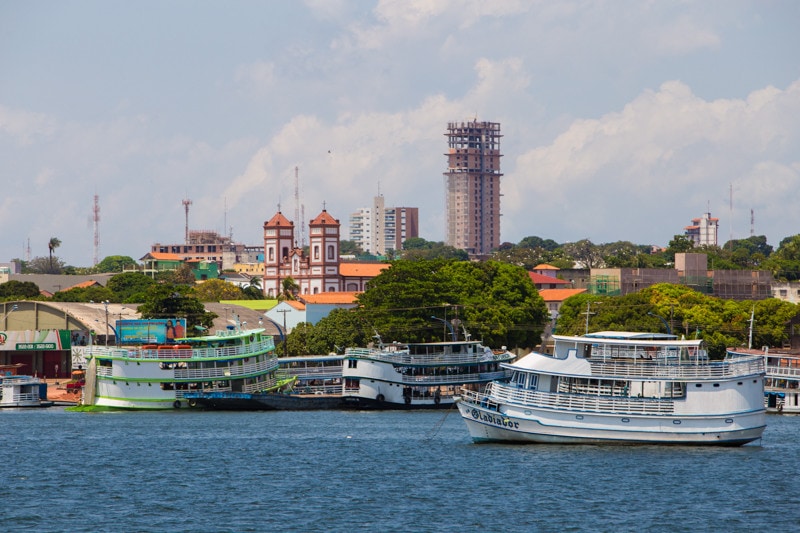 How Long Does it Take to get from Santarem to Manaus?
They'll tell you that the boat takes 36 hours, but the truth is it takes about 48 hours.  And, according to everyone I talked to it usually takes 48 hours.  In fact, there are stories of people having to spend an extra night on the boat because it was late.  So, essentially you'll be spending 2 nights on board with an extra night possible if things move really slowly.
The boat leaves from Santarem every day of the week except for Sunday.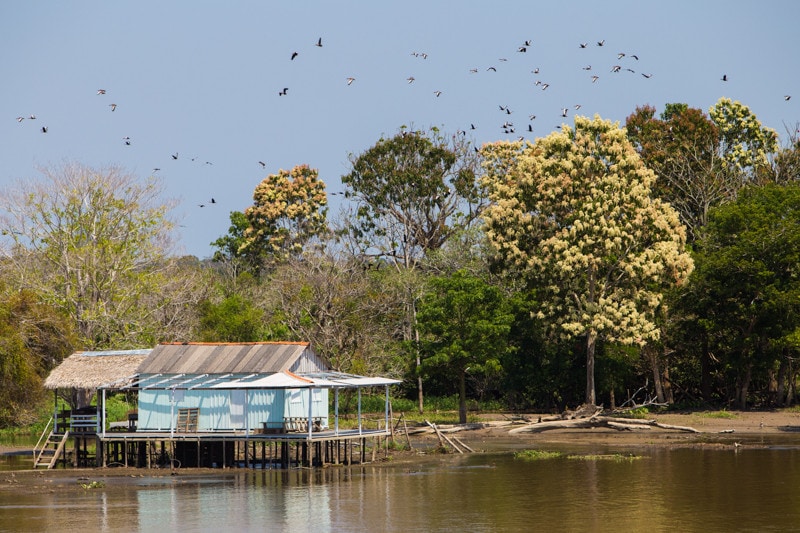 Sleeping on the Boat
I've done boat journeys on the Amazon before, and so I knew how the hammock area would be.  The sleeping area is a giant deck full of hammocks.  And although this boat wasn't as full as my last one, there still much have been about 100-150 hammocks in the small space.  People are literally right beside – if not on top – of each other.
On the boat I took last time, the area was very open air and a nice breeze was always whipping through keeping things cool at night.  This boat, however, had a sleeping area that was build for air-conditioning.  And, there was two massive air-conditioning units.  Unfortunately, neither of the air-conditioning units worked.  To make things worse, since the deck was built for A/C it was fairly closed off and with 100-150 people plus children sleeping there, it got extremely hot.  It made sleeping pretty challenging.  I sweat more than I'd like to admit.  I should have taken my hammock up to the top deck at night and strung it there with the breeze.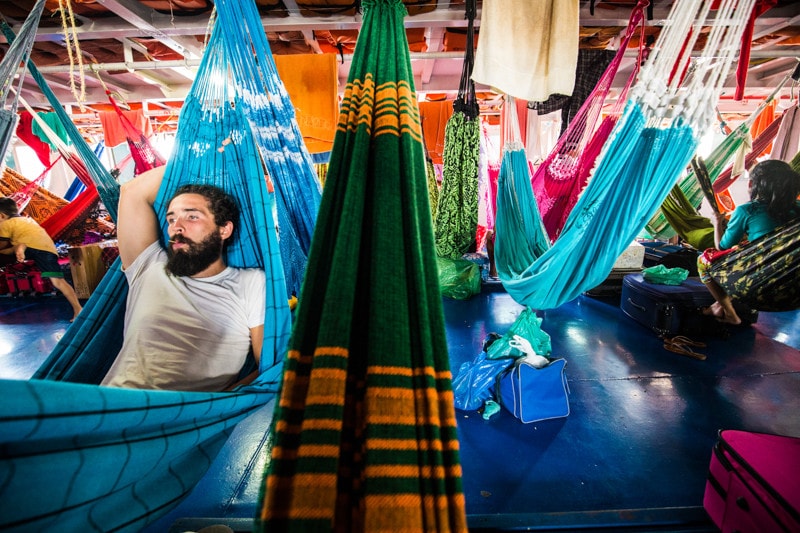 Eating on the Boat
Food isn't included on the boat.  However, there is a restaurant that serves 3 meals a day if you want to pay for them.  The meals cost about 15 Real, or $4USD and are actually really good.  On this boat, the best part about the food was the fact that the little restaurant at the back of the boat had a working A/C and so during meal times I could cool off.  I was actually surprised how few people ate in the restaurants.  Most people seemed to pack in their own food – likely to save money.  As a tourist, the $4 meals were an absolute deal.
There was also a bar on the top deck of the boat that served snacks like toasted sandwiches, hotdogs, chips, and chocolate bars.  They also served beer, bottled water, juice, and soda.
There were a couple giant units of drinking water available for passengers free of charge as well.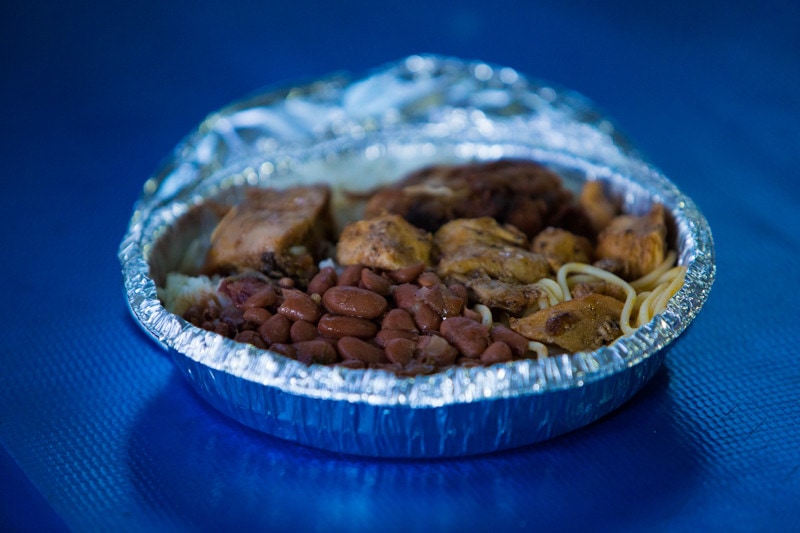 What Services are Available on the Boat?
If you're expecting wifi, dancing entertainers, and a casino on this boat, you're on the wrong ship.  The services are very basic.  That said, they do the trick and you will be comfortable enough.  There are large bathrooms on board.  They toilets get a bit nasty by the end of the day, but they are cleaned by the staff.  In the bathrooms there are also a couple showers with cold water.  On the top deck, there are also open-air showers that were mostly used by the kids to play under and stay cool.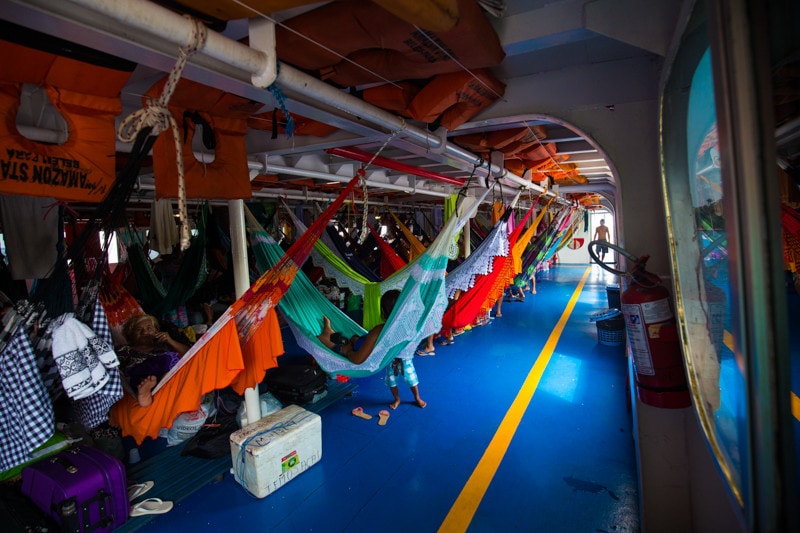 Other Boat Destinations on the Amazon
Of course, Santarem to Manaus isn't the only boat destination on the Amazon.  Most of the trips include services very similar to this one and are done on boats similar to this one.  I've included some of these journeys below.  However, there are countless numbers of places you could go on the Amazon and there are small boats that take passengers to some of these locations.
Belem to Manaus: 6-7 days upriver; 3-4 down river.
Belem to Santarem: 3-4 days upriver; 1-2 down river.
Manaus to Tabatinga: 5-7 days on a slow boat; 32 hours on the fast boat.
Macapa to Belem: 24 hours.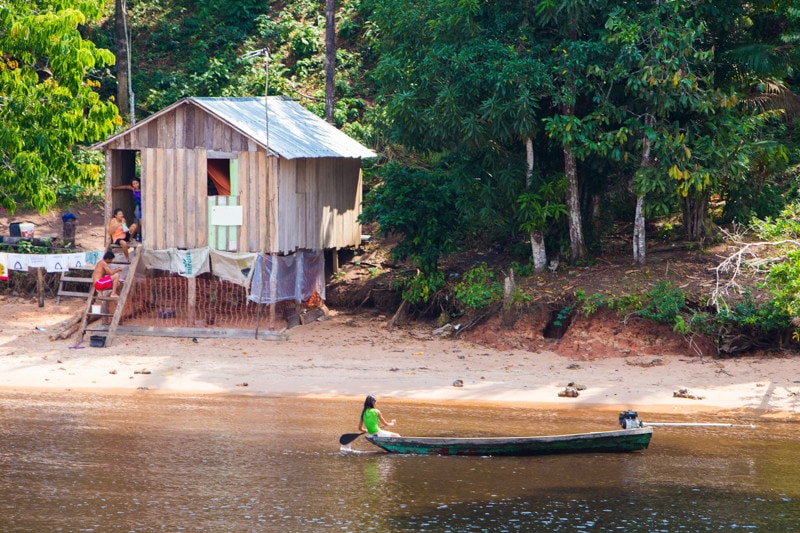 Some More Images from the Trip
Since I was working on an assignment I had to take quite a few photos on the boat.  However, I found it to be a bit difficult.  Not only are you trapped on the boat, but the people are also a bit grumpy during the journey and don't really want to be photographed.  However, I do think I got some good images despite the situation.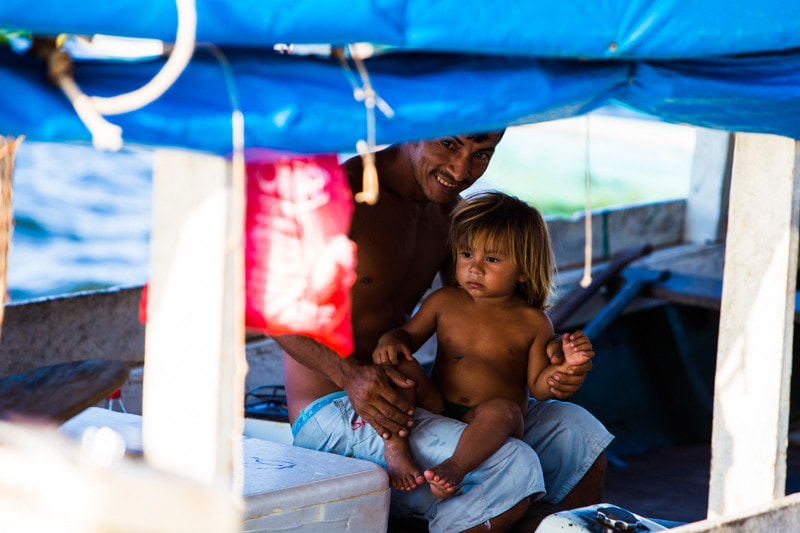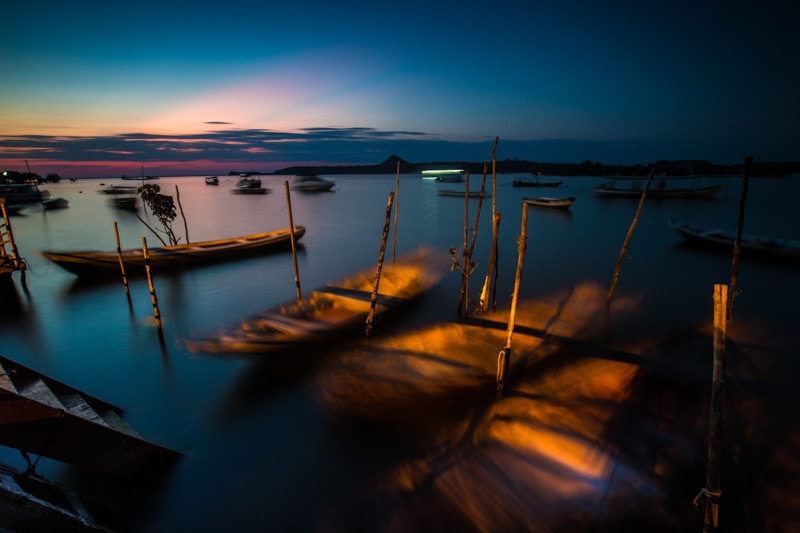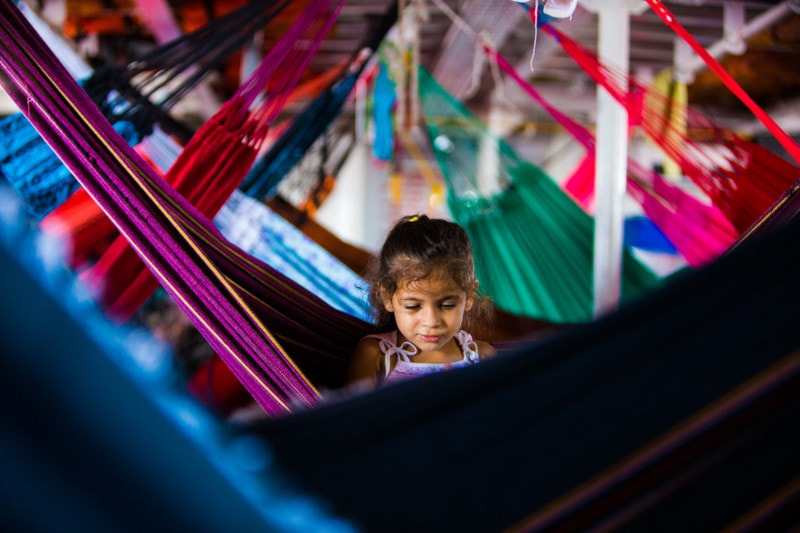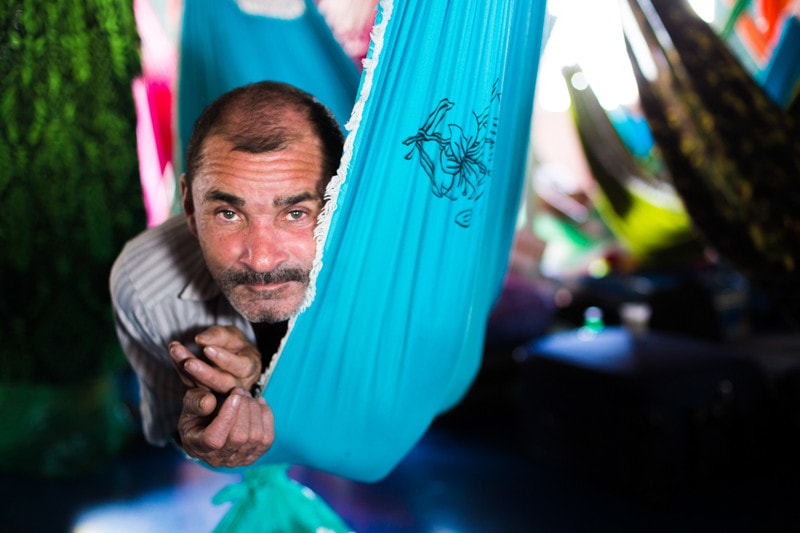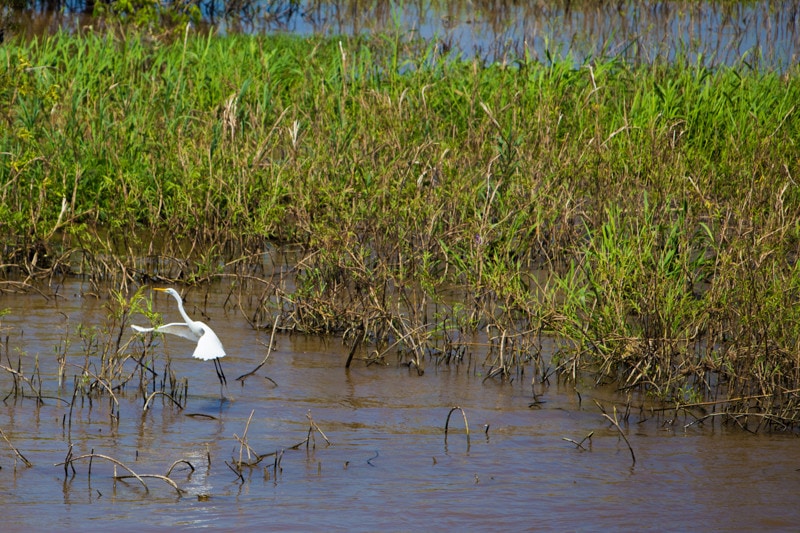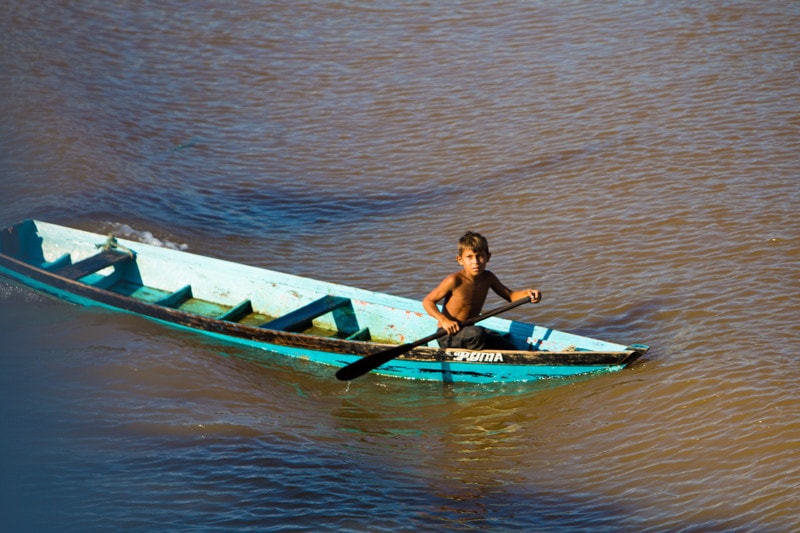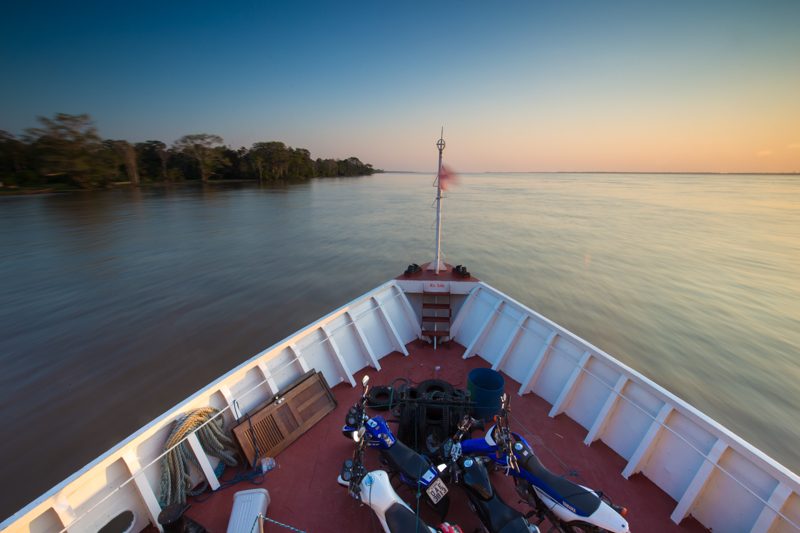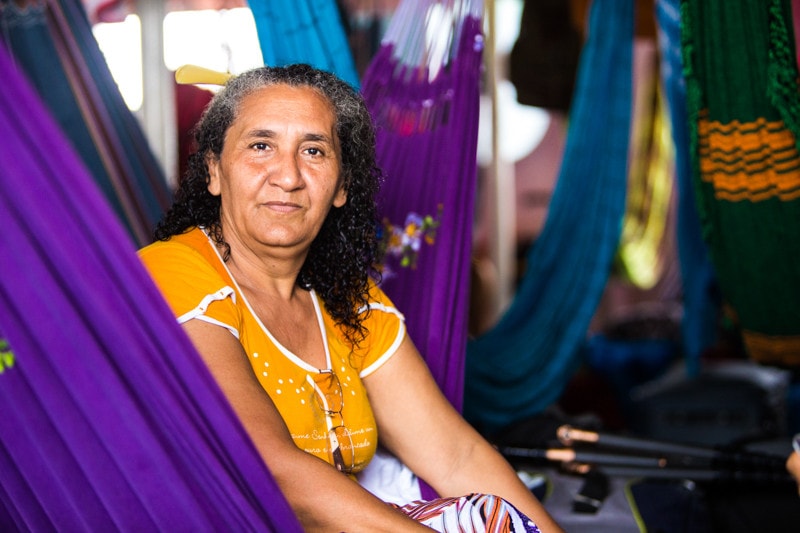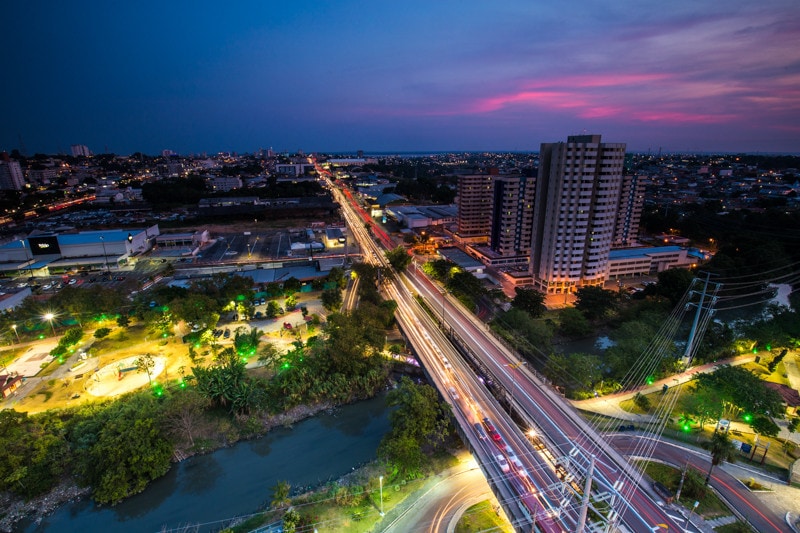 What's Next on the Travel Photography Blog
I'm off to the Galapagos Islands!  I'm so excited to be going back, even if it is just for a couple days.  I'm a part of a project/documentary called #FeelAgain, and it should be fun.  After the Galapagos, I'll have an article from Colombia, and then I'm off for 3 weeks to Cuba!  Lots of fun coming up.  Stay tuned.