Over the years, I've become a pretty good traveller. And, I honestly think I work about as hard as anyone in the industry. However, what I'm not really good at is relaxing. I tend to just go, go, go without taking any time away from photography, travelling, or working behind the computer. So, one of the things I'm really going to focus on doing more in 2016 is taking weekends here and there to just relax. Since it's a bit of a New Year's Resolution type of goal, I decided to kick this off in style by spending the New Year in Budapest at the incredible Aria Hotel Budapest.
The property is new as of March 2015, and has already become one of the top hotels in Budapest. I quickly found out why. The hotel is stunning, and gives you a very personal feel right in the heart of the city. Check out my vlog, footage, and thoughts from the hotel below.


About the Aria Hotel Budapest
The Aria Hotel Budapest is located right next door to St. Stephen's Basilica, which is really the heart of the Pest side of the city. From there, you're basically a 5 minute walk to the famous Chain Bridge and the Danube riverfront. Essentially, it's the perfect spot. It's especially great at New Years and Christmas time because the square at St. Stephen's is full of awesome Christmas markets. If you're looking for a party, the hotel isn't far from the best clubs and ruin bars in Budapest.
The hotel itself is great. In fact, I might go as far as to say it's become of my top 5 favourite hotels I've stayed at. It's much more of a boutique hotel rather than a big "chain" hotel. In fact, I'd even go as far as to say the hotel has more of a hostel feel to it, in the sense that if feels very homey, and like a little community. The rooms, of course, are far from hostel-style rooms and are instead perfect luxury. Rooms have big TVs, comfy beds, coffee machines, lovely artwork, and an iPad to use and control music.
In regards to the music, that is theme of the hotel, as well. Each wing has a different genre and the rooms are styled in that way. In the hotel, there's even a fantastic music library and listening area. Also, there's a wonderful spa, saunas, and pool area in the hotel as well. The best part of the spa area is that since the hotel is relatively small, you quite often have it all to yourself. I seriously spent about half of my time in Budapest down here relaxing.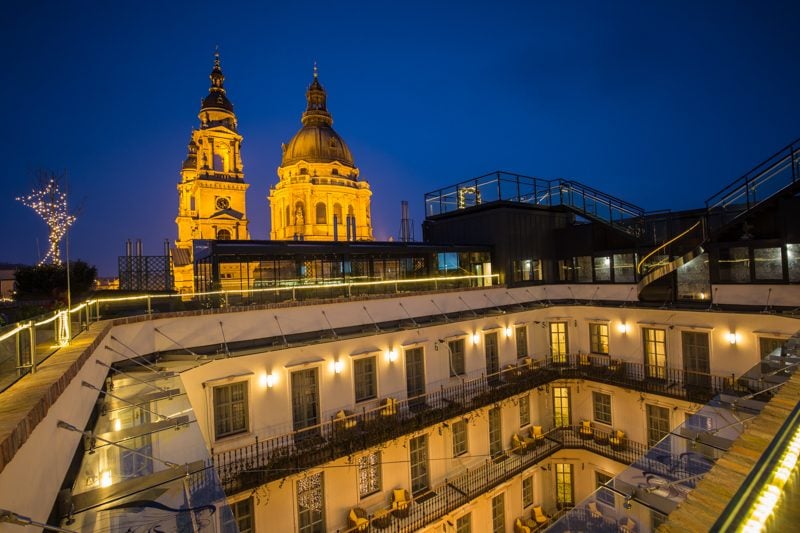 Quick Thoughts about the Aria Hotel Budapest
I had some thoughts when staying at the hotel, and jotted them down. Here they are:
More hotels should be music based. I loved having a music collection, and a sound-proof room so I could chuck on the sounds like I was at home.
Large bathrooms are highly overrated. It's such wasted space. There's no need to be able to jog in the bathroom. The bathroom at the Aria might be considered a bit small for luxury hotel standards, but I'd much rather have living space than bathroom space.
Nothing is more impressive than staff that remembers your name at a hotel.
All hotels should leave fresh fruit in your room each day.
The best hotel for a vacation is one that you don't feel guilty not leaving all day.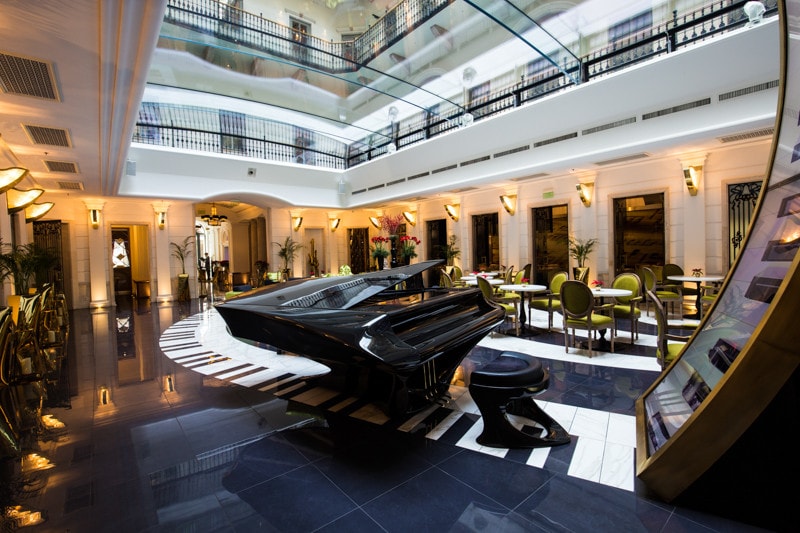 Some Photos of the Aria Hotel Budapest
I know I wasn't supposed to work too hard on the time off. But, I really enjoyed the Aria so much that I had to take a couple photos from within the property.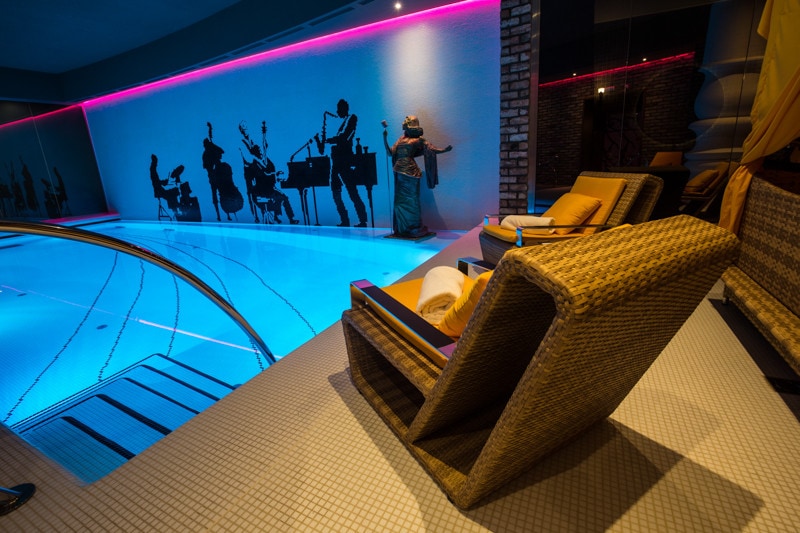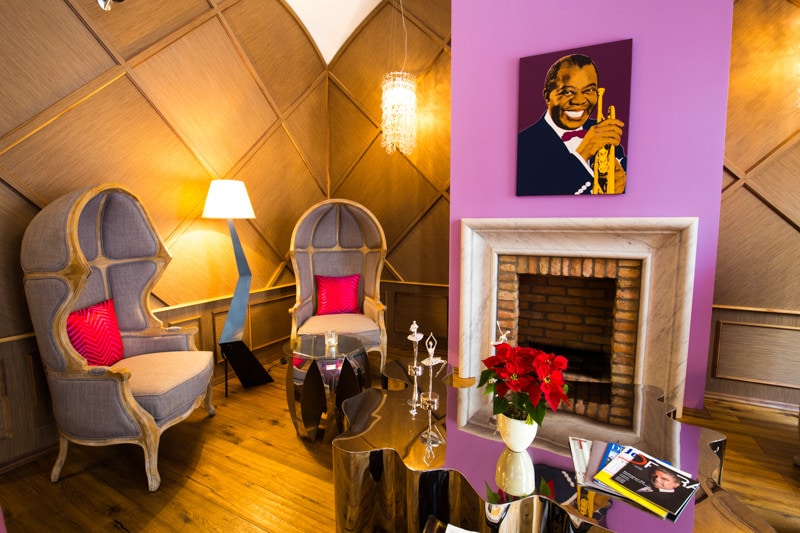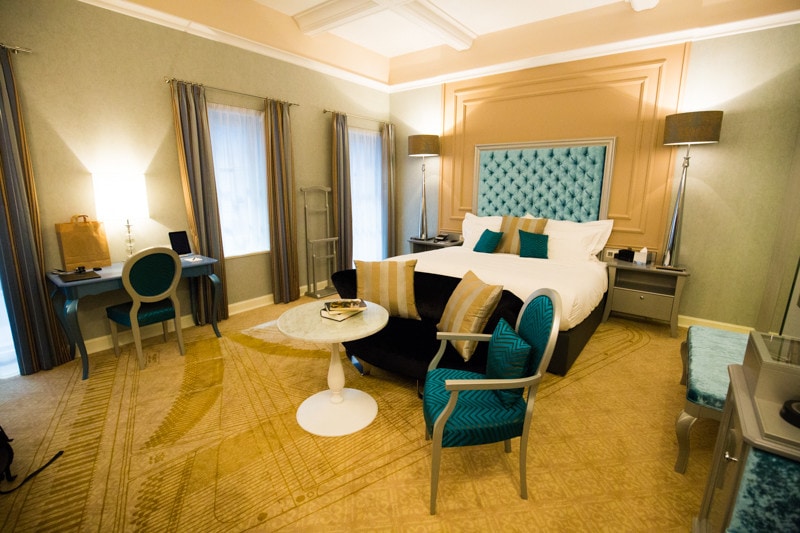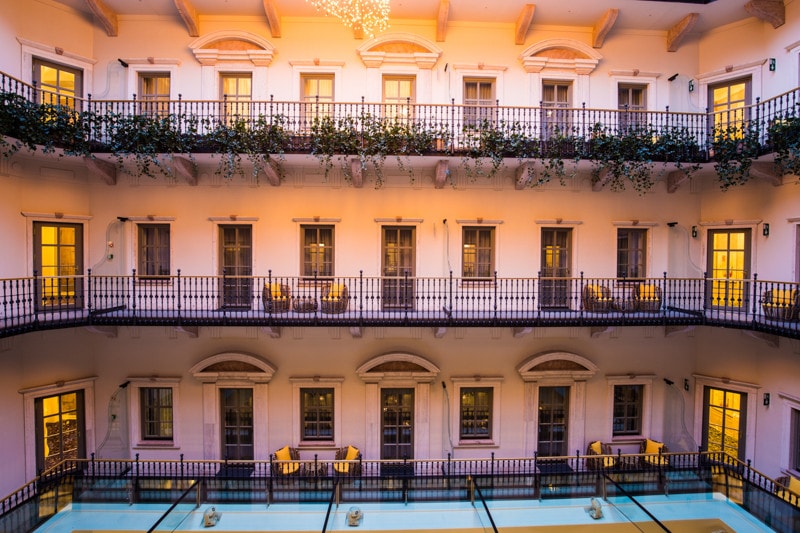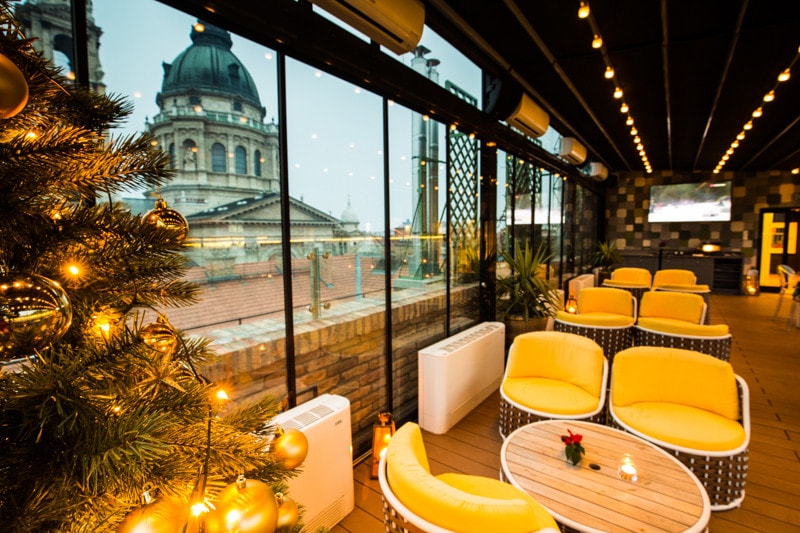 Spoiler Alert: Budapest is Becoming my Base!
It's still a long ways away in blog time (I'm obviously over 45 days behind schedule on posting), but Budapest will be my base in Europe starting in March. That said, I'm not sure how long that will remain to be the case. I will be spending the whole month of March in the city deciding if it's a fit, well simultaneously taking short trips outside the city, and we'll see how it goes. In April, I'm off on another adventure (destination unknown), and I'll decide the future then.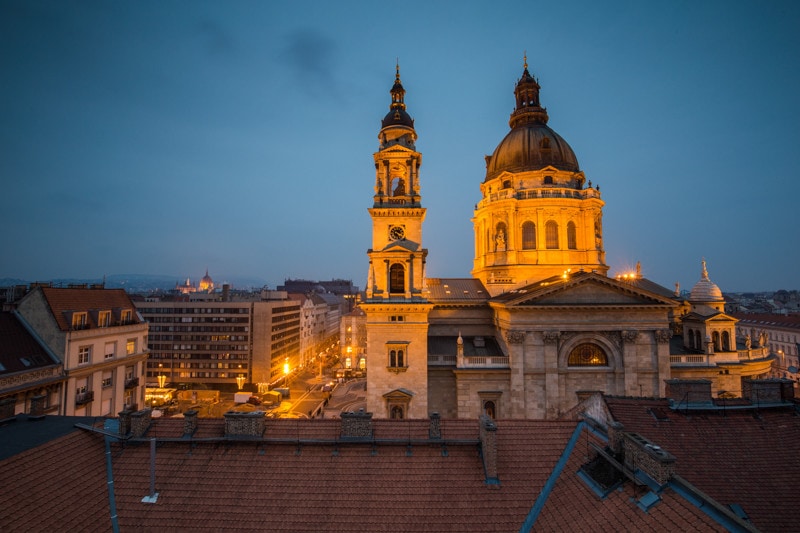 What's Next on the Travel Photography Blog?
I know, this really wasn't travel photography article, but there are loads of articles in that genre coming up. I left Budapest for Transylvania, and that's where my next piece is coming from. After Romania, I headed to Bulgaria, Greece, and Italy. Lots of fun stuff coming on the blog.