I spent lots of time in Canmore as a young lad.  My grandparents lived out there for years, and visiting was always a highlight. Even long before I was a professional photography, I was making photos of Canmore
Since my childhood, Canmore has changed quite a bit.  The highway leading into town is now coated in hotels, condos have seemed to spring out of nowhere, and loads of restaurants and gift shops speckle main street. But, it's still an epic place for photography. And there are a lot of really great photo locations in Canmore.
As such, I thought it was a good time to put together a bit of a photography locations guide to Canmore. These are the best places for photography.
Rundle Forebay Reservoir
If there's fog in town at dawn, drive up to Rundle Forebay! Usually you can get just above the fog here and have some absolutely epic mornings.
This is one of my favourite photo locations in Canmore for the simplicity. If there's no wind, you can get perfect reflections. And, best of all, it's just a 30 second walk from where you park your car to the photo spot at the lakeside.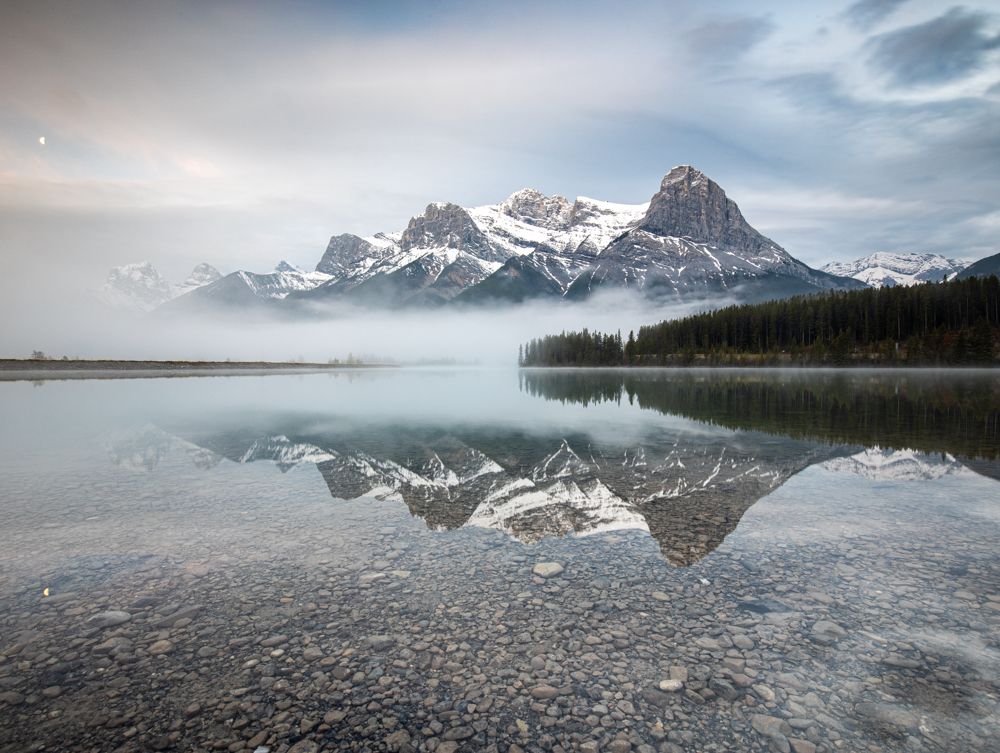 Three Sisters Viewpoint
As a local, you have those sort of photo locations that you're a little bit protective of. There are the places you go way off trail. The places that you spent years trying to find and perfect. Places like where you've spent countless hours discovering the perfect composition. This is that location.
I used to smash through the forest to get to this spot. I used to have this photo location in Canmore to myself every day.
Then, I made the mistake of putting a video of it on my YouTube channel. Within a year, there was a well-beaten path through the forest that the other photographers created. Soon, the town of Canmore built a legitimate trail. So, there's no more secret.
The location can be found on Google maps here.
It's an epic spot, especially at sunrise when the waters are calm and the morning light kisses the Three Sisters.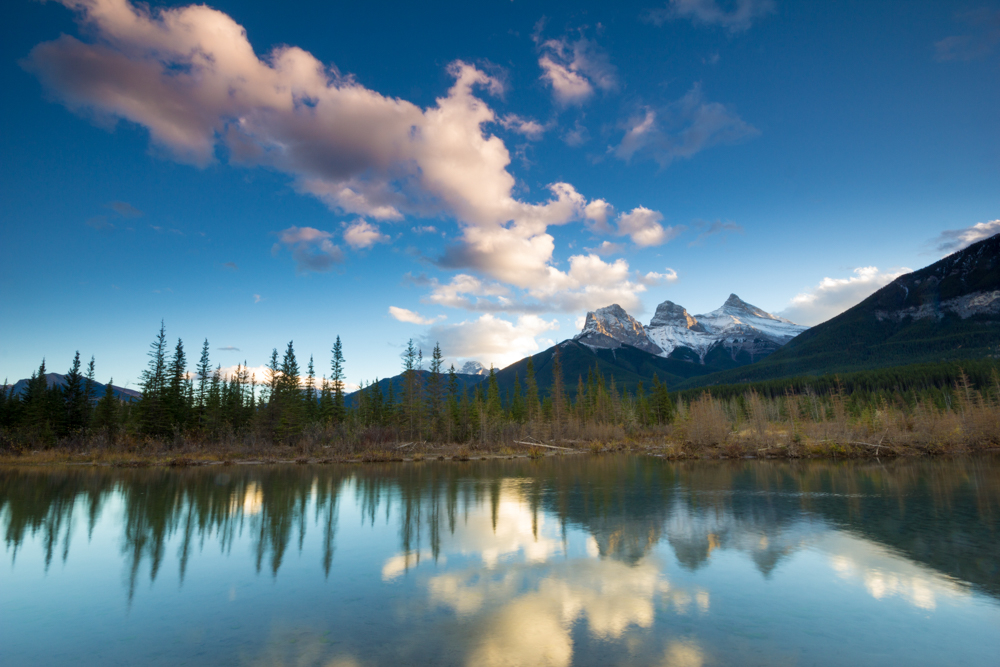 Gap Lake
On the old highway back towards Calgary there's a little lake called Gap Lake. It's beautiful.
That said, it's not the easiest photo location as it's pretty wide open and there's not a lot of foreground interest.
Still, there are photos to be had here, and the area is a really good place to find bighorn sheep if you're more into wildlife photography.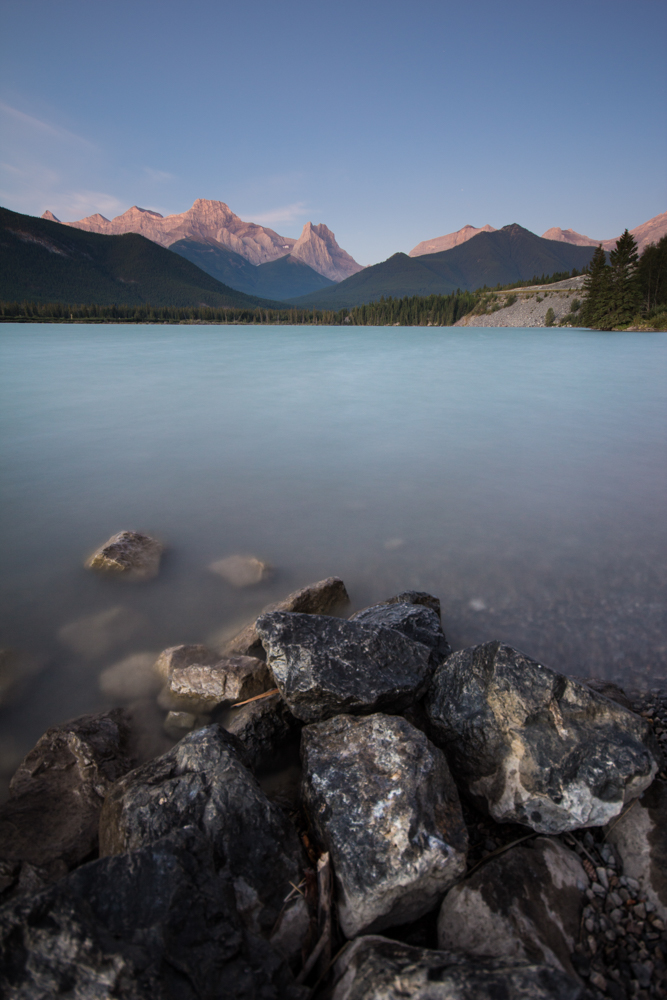 Grassi Lakes
This is one of those photo spots that's a bit tricky. It's one of my favourite places in the world and it's just perfectly beautiful. But not all beautiful places in the world are perfect for photography. Grassi Lakes is one of those places.
Still, someone more talented than me will definitely be able to find photos. There's a couple waterfalls, some streams and the flora of the area is stunning.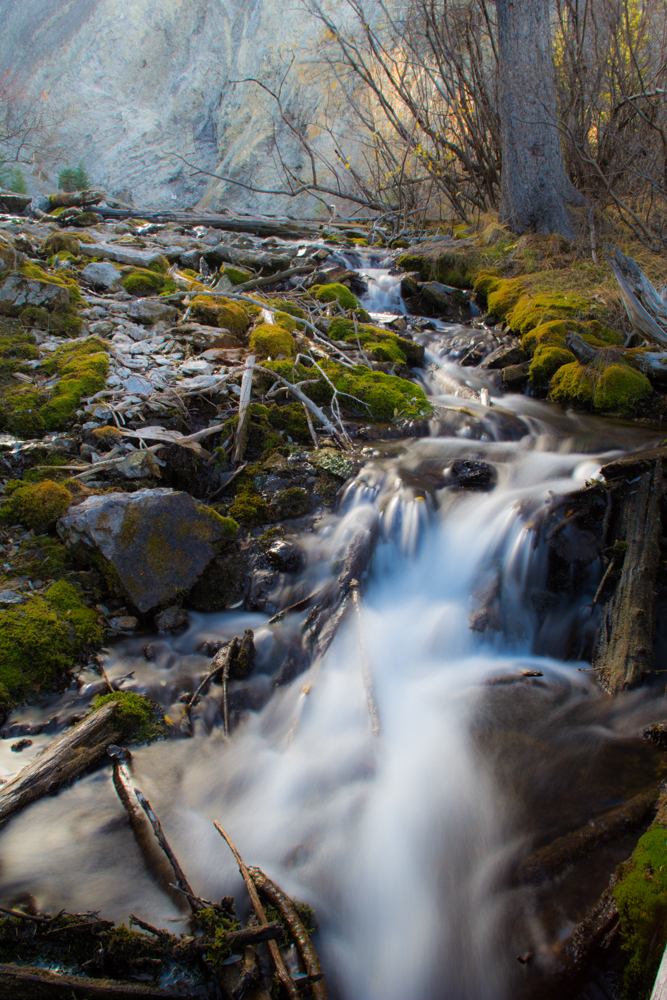 Spray Lakes
To get to Spray Lakes you'll need a car. It's a bit of a drive up past the reservoir.
Yup here is a great place to find wildlife. You'll often find moose near the water or in the woods. There are also large populations of bighorn sheep.
The landscapes aren't bad up here either. It's definitely one of the photography spots to visit while you're in Canmore.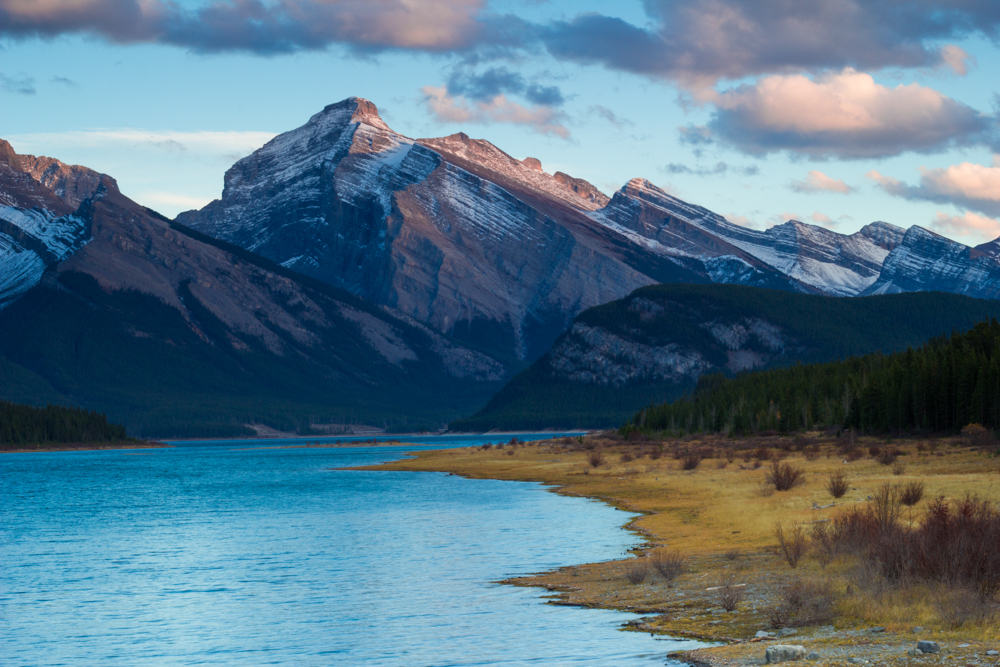 Ghost Lake
Back down towards Calgary there's a lake called Ghost Lake. It's a bit of a drive, but the waterfront provides some really beautiful images of the foothills.
The tricky part about Ghost Lake is that most of the best places to take pictures from are inside the cabin resort which is private. However, you can walk along the edge of the water or there's a trail along the river. From those spots you can also get really beautiful images.
Personally, I love coming here at sunset and playing with the layers of the foothills of the Rockies backlit.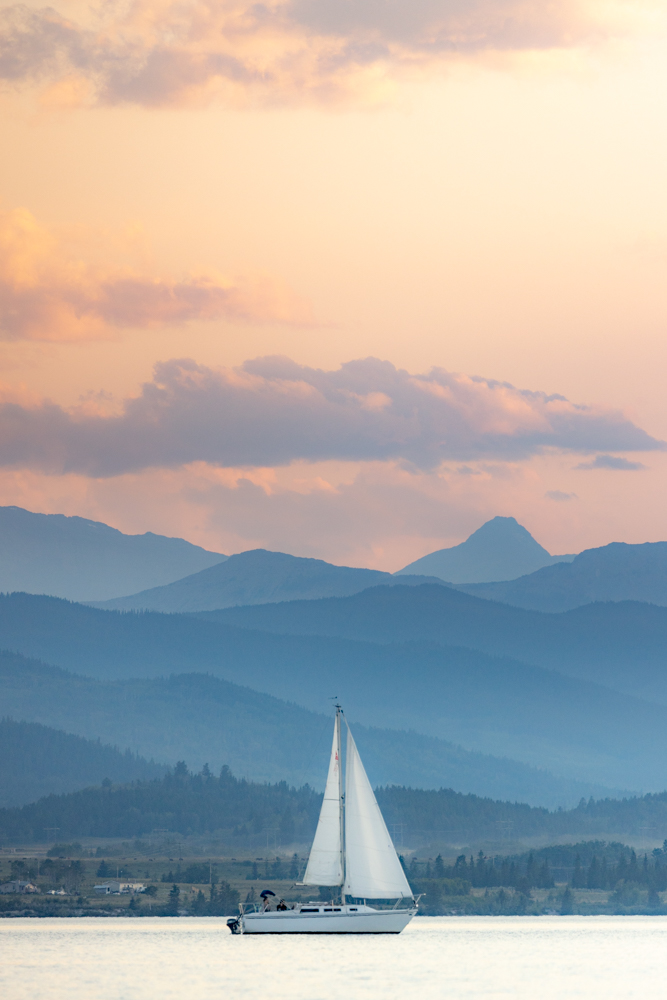 Visiting Canmore
Canmore is awesome. It's still underrated among non-Canadians who tend to flock right to Banff. However, it's definitely worth staying out in Canmore and there's plenty to explore for photographers.
Personally, I think the best time to visit Canmore as a photographer is either early spring, like May. It's also great here in the early fall, like late September.
There is loads of accommodation in Canmore. There's everything from hostels, to motels, to fancy hotels. I'd highly recommend booking fairly early though in high season, things do book up.