I'm not sure there's a more famous photography location in Canada than Lake Louise. It's an iconic spot, and it's not a secret. But for photographers, it's not as perfect as it was 20 years ago. These days, the shores of Lake Louise are crowded with onlookers and photographers every sunrise.
Still, it's such a worthy photograph, that you should definitely still visit Lake Louise as a photographer.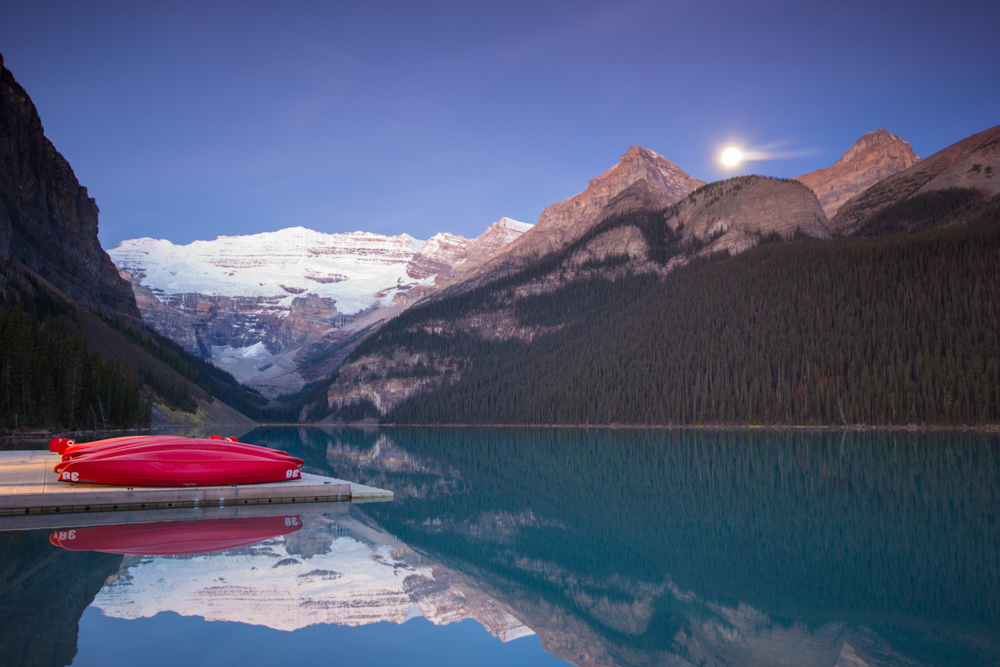 Best Time of Day to Photograph Lake Louise?
With the sun rising to the east, the early morning light kisses the peaks around Lake Louise and you get that beautiful alpenglow. As a result, it's almost guaranteed that your best light is going to be at sunrise, or even an hour before it.
Sometimes at sunrise you can get really lucky and have a little bit of fog dancing on the lake. That said, at sunrise you'll also have the biggest crowds and are most likely to run into a cloudy sky that blocks the mountains.
Another awesome time for Lake Louise is at night. There are plenty of good astro photos here and you won't have to deal with crowds.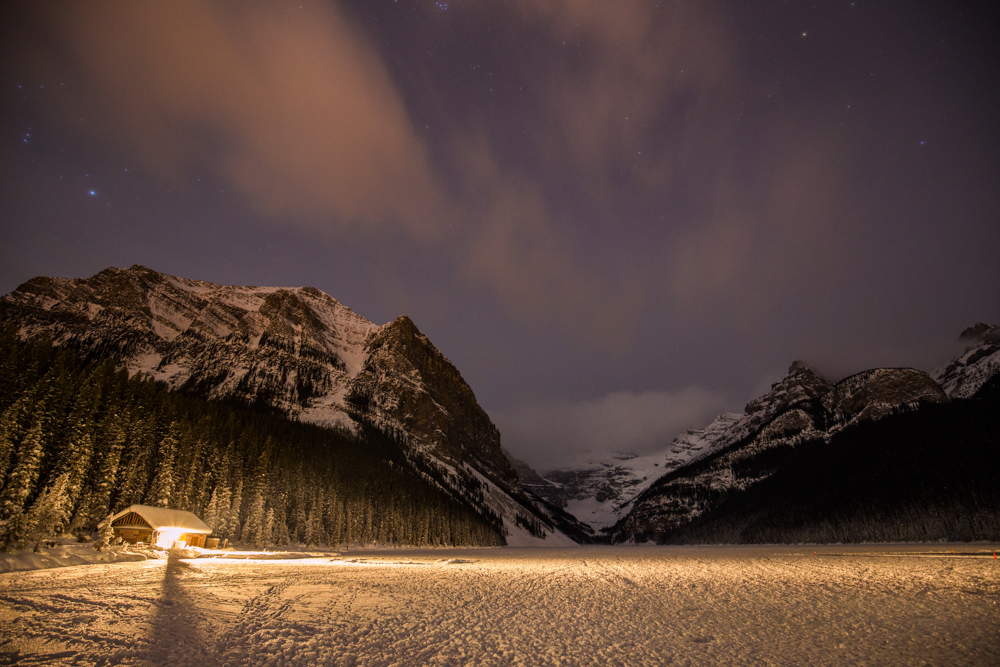 What Lens Do I Need?
Personally, I think you're going to want to be wide most of the time in the Rockies with your landscape photography. Personally, I use my Canon 15-35mm lens a lot. I think that it gives enough width to showcase the amazing peaks. If you're getting to about 70mm you're focused more on the details.
The image below was take at 15mm.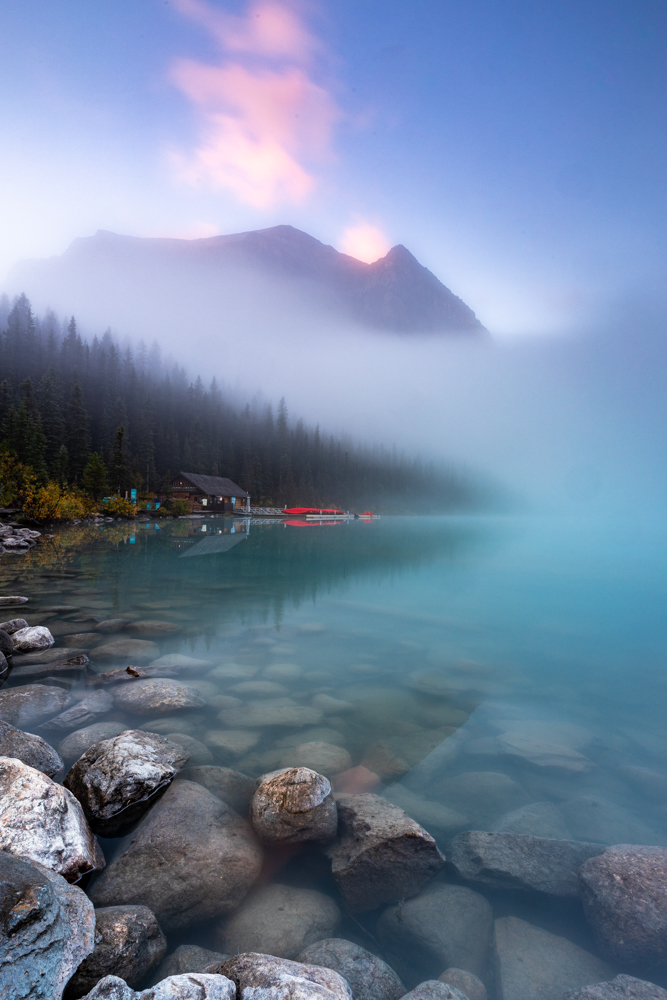 Some Composition Tips for Lake Louise
The most common compositions of Lake Louise involve the boat house. It looks like an old lakeside cabin and is a nice element to include in your images. There's also the beautifully red canoes on the water outside the cabin.
I like to use the rocks on the shores of the lake to anchor the images as well.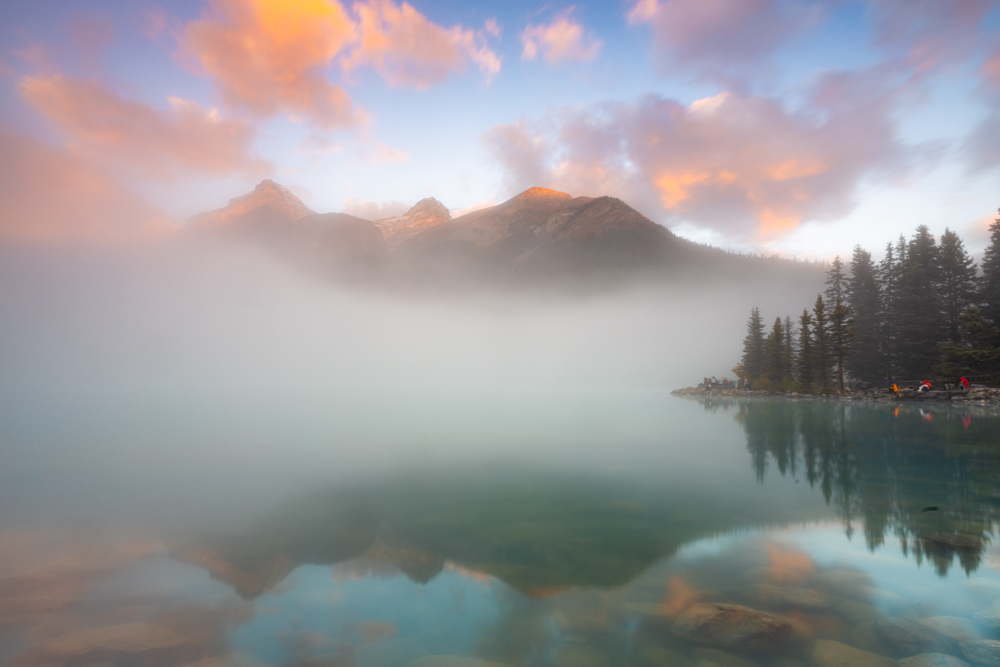 You can also get really simple with your photography here if the waters are still. You can aim your camera to the right of the boat house and generate some really beautiful photos of the mountains reflecting on Lake Louise.
Lots of famous images of Lake Louise are also taken from on one of the canoes. They can be rented from the boat house.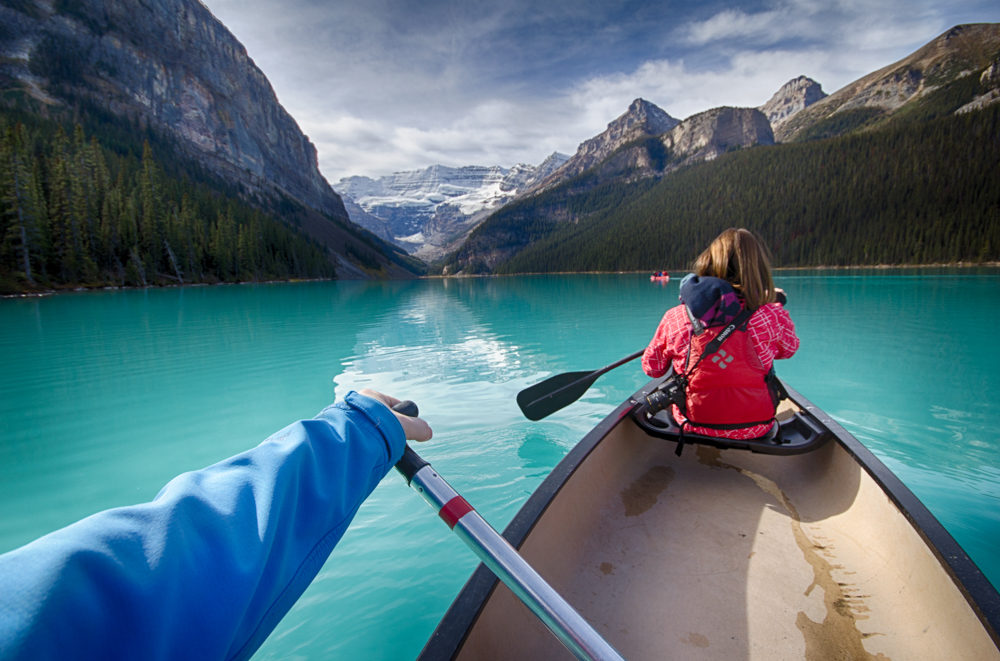 Where to Stay
There are lots of hotels at Lake Louise Village. Personally, I wouldn't bother staying at the Chateau Lake Louise, it's incredibly expensive. Just down the road – still walking distance from the lake – you have a place called the Deer Lodge. While still expensive, it's definitely better value that the Chateau.
Down in the village you have hostels and other hotels. However, you'll need to drive up to the lake – or catch the local bus.
Also, you don't need to stay in Lake Louise. It's about a 45 minute drive from Banff, or an hour from Canmore.
How to Get to Lake Louise
Lake Louise itself is just off the TransCanada Highway. It's about a 10 minute drive up the hill from the village.
At Lake Louise itself there's a small parking lot. You do have to pay to use the parking. And if it's overflowed they'll send you back down to town to park. There is parking in the village with bus transport up to the lake. There's even another overflow parking lot down on the highway where a bus takes people up to the lake if it's really busy.