Before spending the month July in the Republic of Georgia I never imagined that I'd be running a trip through the country.  However, the month convinced me of the beauty of Georgia. And, it showed me how it can be one of the best countries in the world for photography. Before our visit, I knew that Tbilisi was photogenic.  I also knew that there were some pretty epic landscape photography locations. But I had no idea of the diversity of imagery one can make here.  It's everything from street photography to landscapes to wildlife.
Overall, The Republic of Georgia is absolutely epic.  And, I'm excited to announce an incredible 13 day adventure trip in July 2020!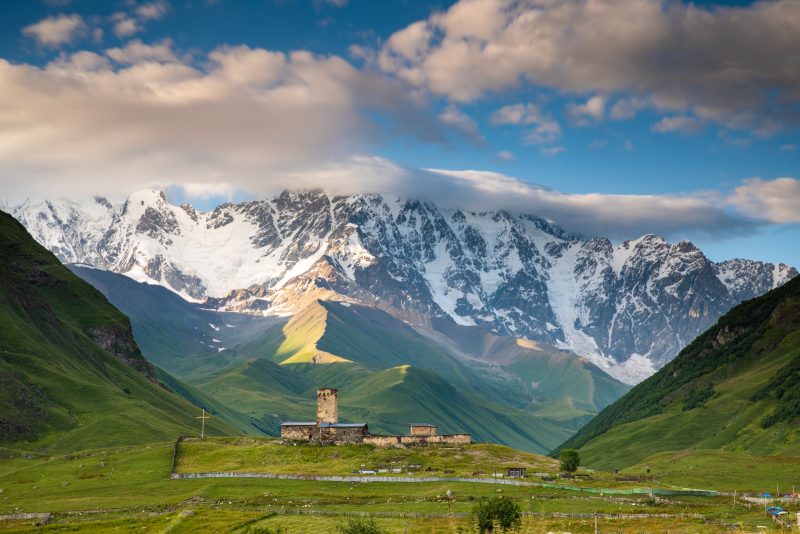 More Information on the Georgia Photography Trip
If you'd like more information on the trip, you'll find all the info in this link: https://brendansadventures.com/travel-photography-workshops/georgia-republic/
So, I'm not going to hash out too much information in this blog post.  But, I will say that it's going to be absolutely incredible.
It's also going to be a mix of camping and and adventure trip.  Let me explain what that means.
A Camping Adventure Tour
I've been wanting to do a trip that has a little more adventure than the typical trip.  But, I also don't want to make it "hard" on people.  Georgia is the perfect place for a trip that's a mix of adventure, outdoors, and some comfort.
This tour, we'll be camping in some of the most epic locations in the country.  We'll be in front of famous monestaries, under incredible mountains, and down in epic valleys.  But, we'll never be all that far from the comfort of town.  And, we'll never have to hike far to get to our sleeping spots.
Overall on this trip we'll be spending 6 nights camping and 6 nights in nice (3-star) hotels.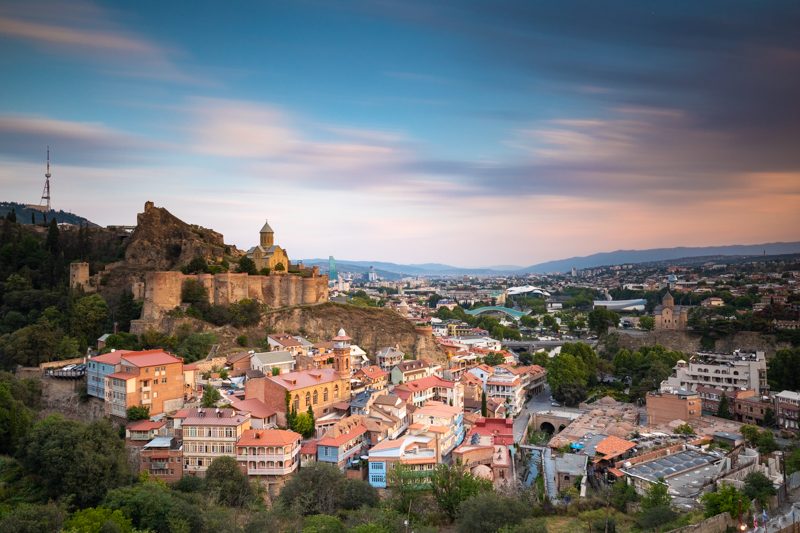 How Much Hiking?
Honestly, there's going to be as much or as little hiking as you want.  There will be 2 guides on board for the trip so we'll split into 2 groups: and epic group and a chilled group.  And, if you want to just hang out by the camp all day photographing the sheep and the Caucus dogs.
Do I Need My Own Camping Equipment?
Yes, you do.
But, you won't need to bring too much with you. All you'll need is your tent, pillow, and sleeping bag.  You don't need cooking equipment or anything like that.
Moreover, there are companies in Tbilisi that rent camping equipment.  We can refer you to them closer to the date of travel.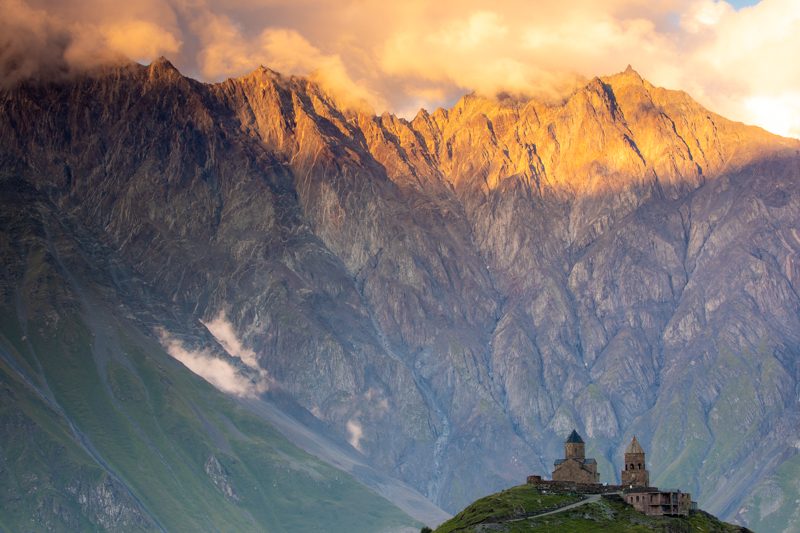 Photos of Georgia
I did put together a massive list of the best places to take photos in the Republic of Georgia.  We'll be visiting most of them.  So, be sure to check out that blog post to see some of the images from the country.
Believe me, it is one of the most photogenic places on the planet.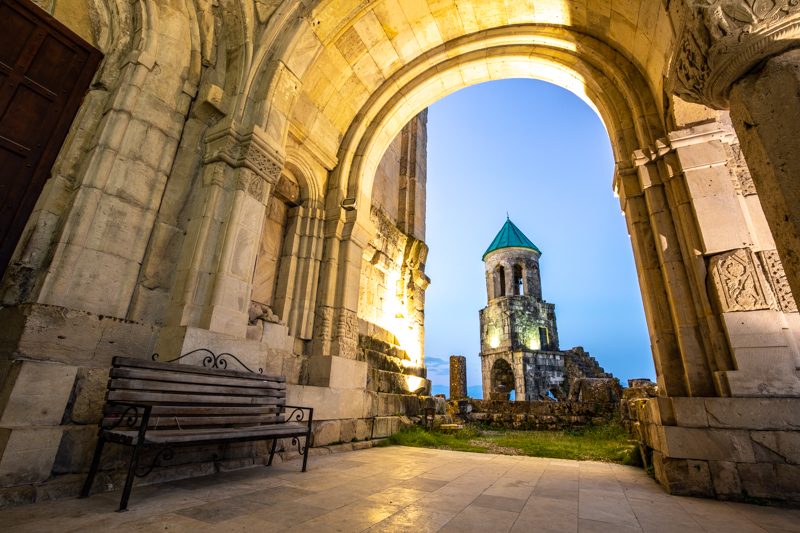 More Info
If you have any questions, please feel free to drop me an email at brendanvanson (At) gmail.
Or, of course, refer to the sales page for this trip.