I almost feel a bit like a hypocrite when it comes to camera these days.  I did a video recently about how you don't need the newest camera gear and that there are only a few reasons why you should upgrade. Then, this week, I've been going crazy upgrading my gear. Today, I got a Mavic Pro 2 drone, the one with the Hasselblad camera.  I even got out and put it to the test.

Mavic 2 Pro with Hasselblad or Mavic 2 Zoom
When DJI announced that there were going to be 2 versions of the Mavic 2 (This is the Hasselblad and this is the Zoom) it sent shocks around the drone and photography world.  It meant that most photographers' wishes came true.  Personally, I wanted a 1″ sensor which had long been rumoured.  Others were hoping for a zoom lens.  So, most people got what they wanted.
So, why did I choose the Mavic 2 Pro with Hasselblad over the Mavic 2 Zoom?
Let's get into the specs and I'll explain.
Mavic 2 Pro with Hasselblad Specs
1″ CMOS Sensor
20 megapixels
Field of View = 77 degrees / 28mm equivalent.
ISO range of 100-6400 for video, 100-12800 for photos
Video Resolution = 4k / 30fps, 2.7k / 60fps, 1080p / 120fps
Max Video Bitrate = 100Mbps
D-Log, supports HDR video
Max Speed 72 k/ph
Flight time 31 minutes
Mavic 2 Zoom Camera
1/2.3″ CMOS Sensor
12 megapixel photos
Field of View = 83 degrees / 24mm – 48mm
ISO range of 100-3200 for video and photos
Video resolution =4k / 3fps, 2.7k / 60fps, 1080p / 120fps
Max Video Bitrate = 100Mbps
D-Cinelike
Max Speed 72 k/ph
Flight time 31 minutes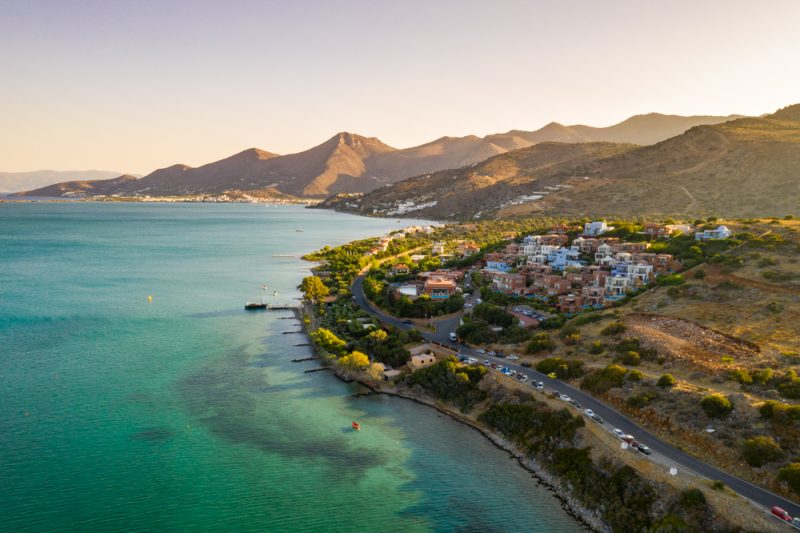 So, What's the Difference?
For me, the biggest difference comes with the 1 inch sensor on the Mavic 2 Pro Hasselblad version.  It will mean that the footage will look better in low light, and handle noise better.  It should also get better dynamic range.  And, the extra 8mp of resolution are significant.
The only major advantage the zoom version of the Mavic 2 has is the slightly wider field of view and ability to zoom.  But, in reality, the extra resolution on the Mavic 2 Pro Hasselblad means that you can drop in for similar results. Of course, the zoom version is also 200 euros cheaper which is a lot.  But, for my dollar, I'd much rather the much better sensor than the discount.
Which Drone Should You Get?
In my opinion, professional photographers and filmmakers won't hesitate in picking the Hasselblad version of the Mavic 2.  That's the obvious choice.
However, hobbyists might lean towards the zoom version because the zoom feature seems sexy.  Also the slightly smaller price point might be easier to swallow.
Should YOU Upgrade Your Drone?
I talk about this a lot on my youtube channel.  I think there are really only 2 reasons you should ever be upgrading your camera gear.  The first is that your old equipment is broken.  The second is that your current gear can't do something that you need.  So, if you fit into one of those categories, you probably should.  And if you just want it because it looks cool, you probably can wait.
Personally, I'm upgrading because I'm limited with my Mavic Air in the photo quality and the low-light capabilities.  I don't think the photo quality on most of the photos from my air are quite good enough to give to clients.  I know that the Mavic 2 quality will be.
What Will Happen to My Old Drones?
Whenever I buy new gear people ask what's going to happen to my old gear.  I have a Mavic Air and a Mavic Pro at the moment.  I'm obviously not going to pack around all three.
Jodie is going to take the Mavic Air off my hands and use it for her vlog and film-making.
My Mavic Pro (version 1) has had gimbal issues for months.  So, it's back in The UK on a shelf and hasn't been used.  The warranty is done as well.  So, I'll likely just give it away to someone over on my facebook group who wants to repair it and put it to good use.
What's Next on The Photography Blog?
As always, there's content up on my YouTube channel 5 days a week.  Here on the blog there are posts every Tuesday and Sunday.  Of course, there's been posts more often than that thanks to the Canon EOS R announcement and other fun things happening in the world of photography.
I've got a photography business post coming up this week.  And, there's a travel photography workshop announcement at the end of September that's going to be BIG.