By Day 3 on the Galapagos Islands, I was tired and running on pure adrenaline.  We were literally out shooting from 6am to 6pm everyday.  We were up at 430am each day, and were up until about 10pm.  And, even when we weren't out shooting, we were in our rooms dumping photo and video files, backing up our files, and, of course, trying to find time to eat as well.
And well we were busy, we were also in this strange state of calm and content.  We were all just so pleased with the adventure in the Galapagos Islands, and the images and footage we were getting as a part of the "Feel Again" project, that you couldn't wipe the smiles off our faces.  And yes, we were tired, but we were the ones pushing the hours.  The Galapagos Islands are such a special location that you don't want to waste a second of your time there.
On day 3, we arrived at Santa Fe Island just after sunrise.  Then, we went for a bit of a kayak and snorkel before heading to Plazas Island for the afternoon and sunset.  On day 4, we spent the morning on North Seymour Island.  Below is the video, information, and photography from each of those islands.


About Santa Fe Island
For me, Santa Fe was probably the island I got the least out of.  We saw a land iguana, sea lions, lava lizards, and some of those colourful Galapagos crabs.  But, aside from a couple shots of the crabs that I like, I didn't get any great images from here. That said, Santa Fe is special.  You have these amazing cactus that, as Scott Pommie, another member of our Galapagos Team, put it, look like a mix of Joshua Trees and Cactus.  It is a beautiful place.  It was here too that I almost stepped on a snake before it scurried off into the shrubs.
Photos from Santa Fe Island
As I mentioned, I didn't come away with too many images from Santa Fe.  But, I obviously did take a couple photos regardless.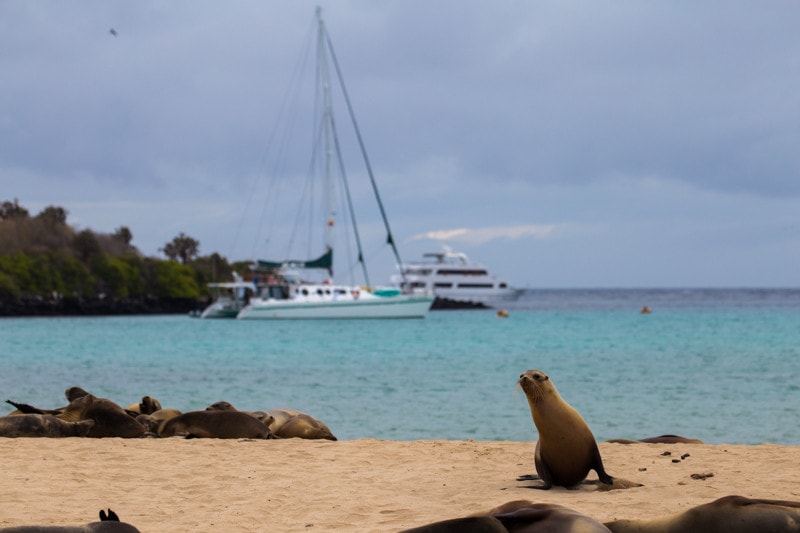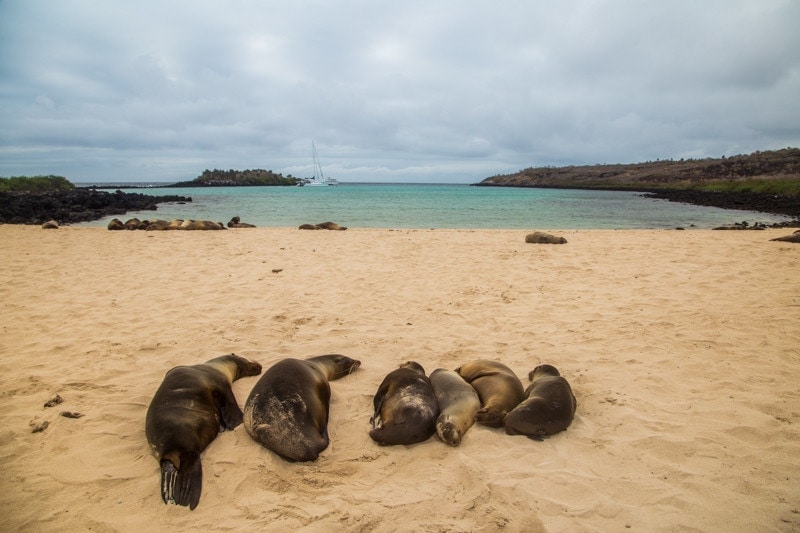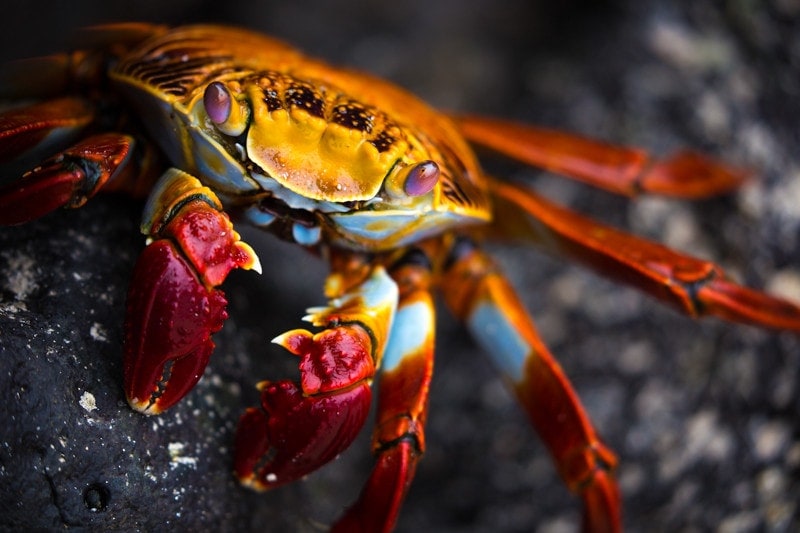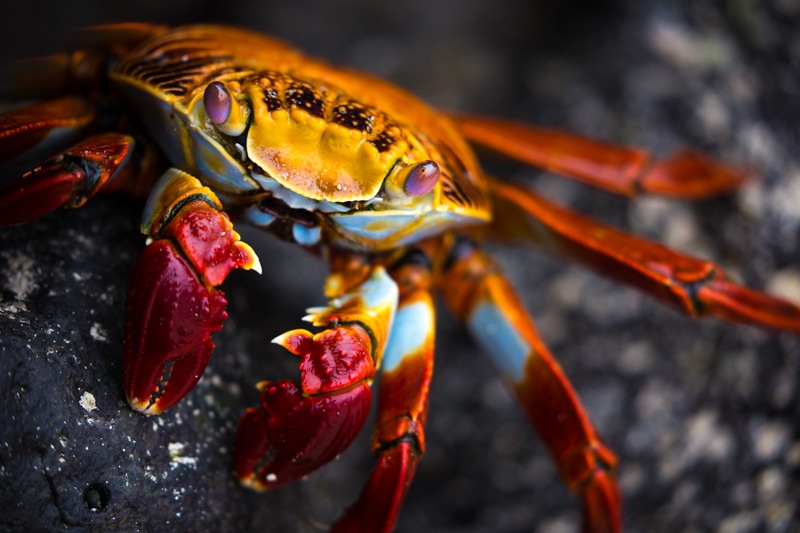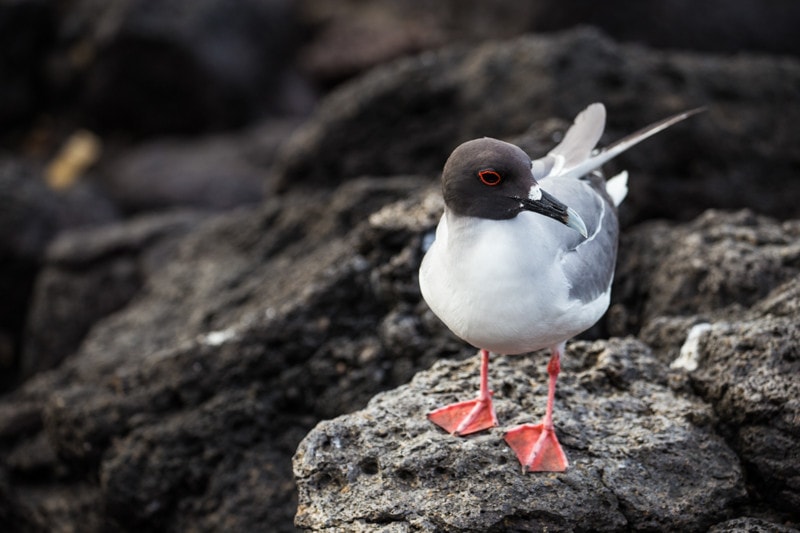 About Plazas Island
Plazas Island was the first island I visited on my first trip to the Galapagos Islands. It is one of the most visually stunning island in the archipelago.  The colours on Plazas Island are just fantastic.  Again, I don't really think I got too many images here.  But, it's all about quality and not quantity and I got a couple shots of land Iguanas and the stunning landscapes that I really like.  In general, Plazas Island is quite small, and you can walk around the trail in about an hour.
Photos from Plazas Island
I continued my goal of trying to get a diverse portfolio of imagery from the Galapagos Islands.  So, here I tried to get a mix of wildlife, landscapes, and images that showed the meld of wildlife enjoying the landscapes.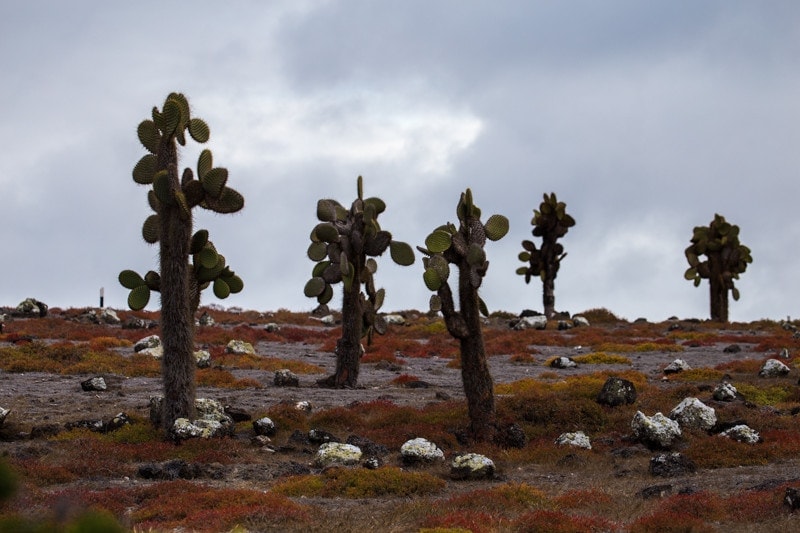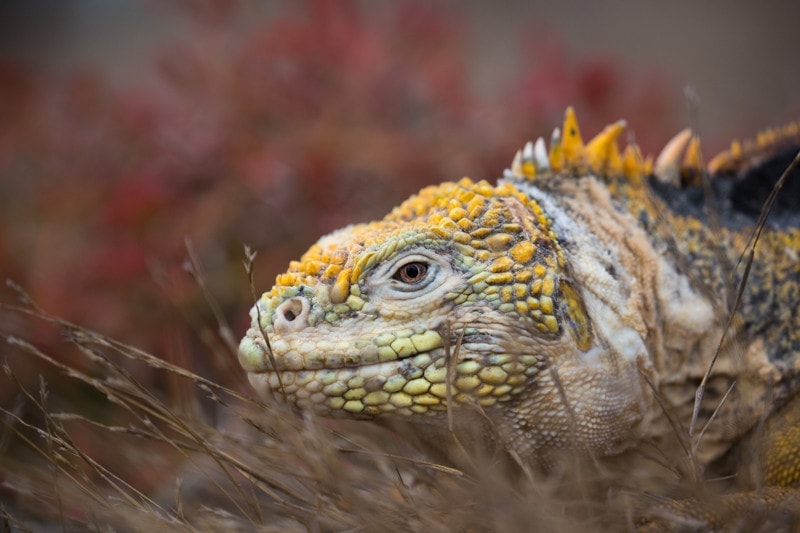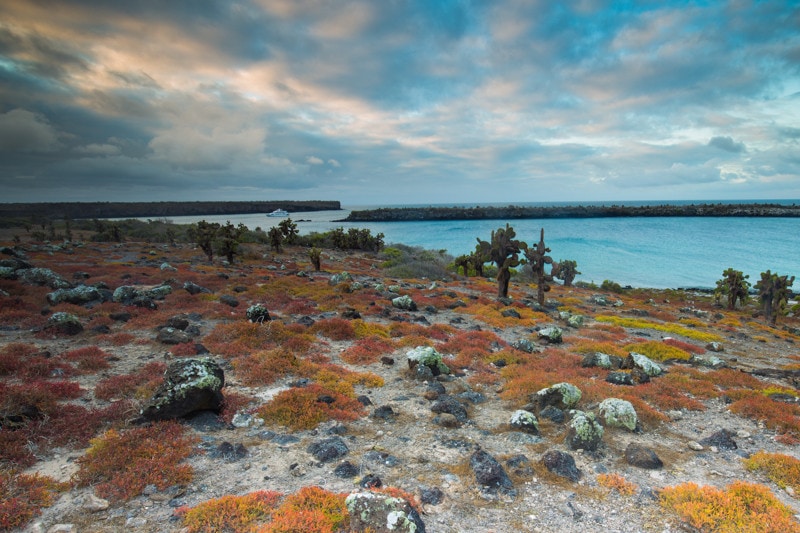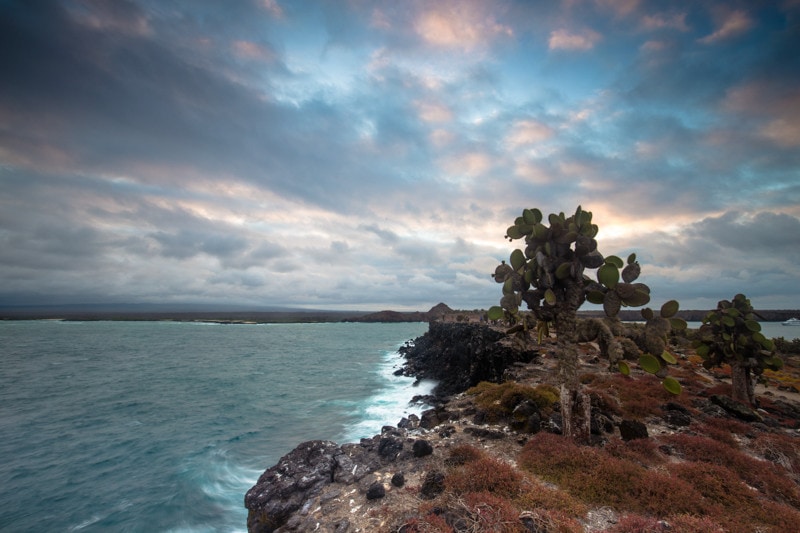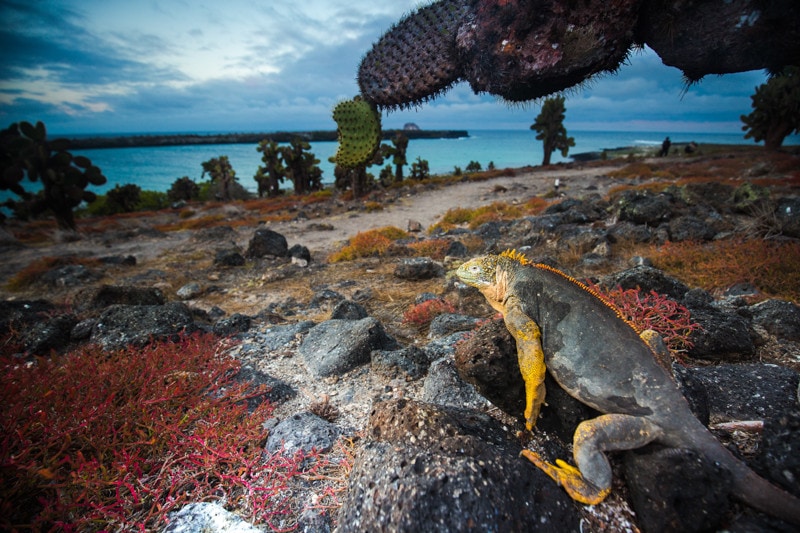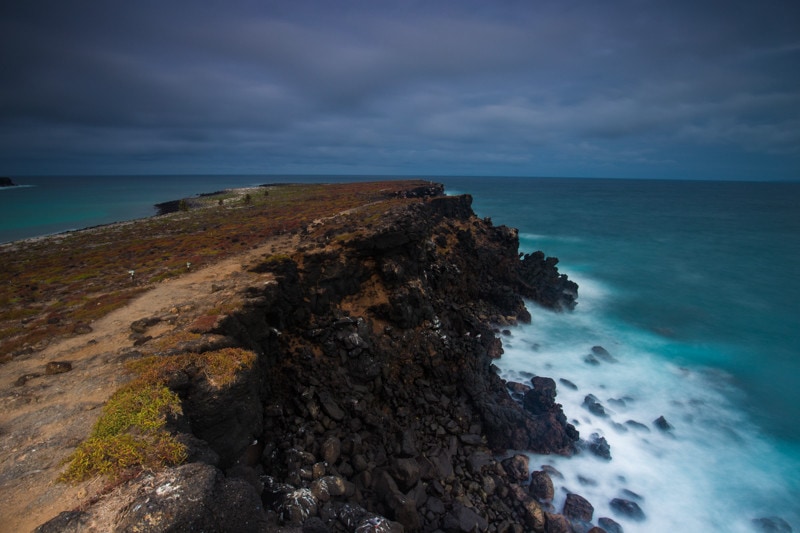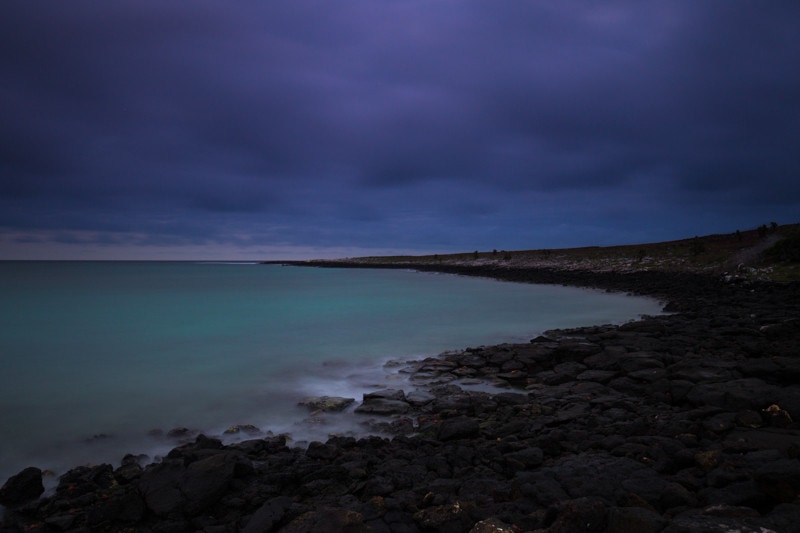 About North Seymour Island
This was the final island we visited before heading back to Baltra Island for the flight back to Quito.  Here we saw land iguanas, and crabs, but the real stars of the islands were the frigate birds and the blue-footed boobies.  Thanks to the fact that we were on assignment, rather than a typical tour of the Galapagos Islands, we got a lot of time to photograph the birds here.  I got some of my favourite photos of blue-footed boobies here.  I can't say how nice it was to not feel rushed here on the islands.
Photos from North Seymour Island
The name of the game here was birds, and that's exactly what I photographed.  I spent a solid 45 minutes with a blue-footed booby family, watched a male booby do it's mating dance, and got some more abstract close up images of a beautiful single male booby as well.  I did photograph some of the frigate birds as well, but the scene was a bit messy to get really great images there.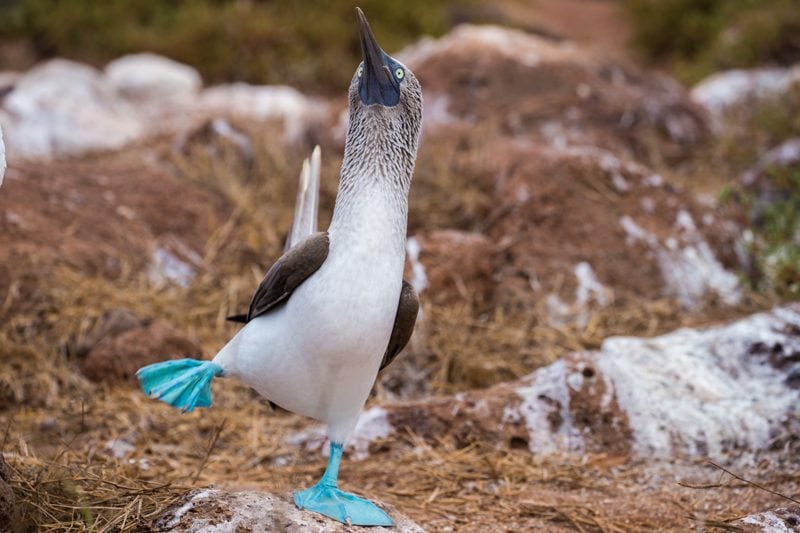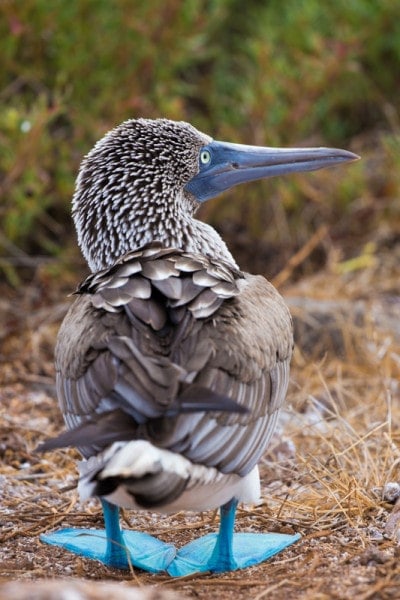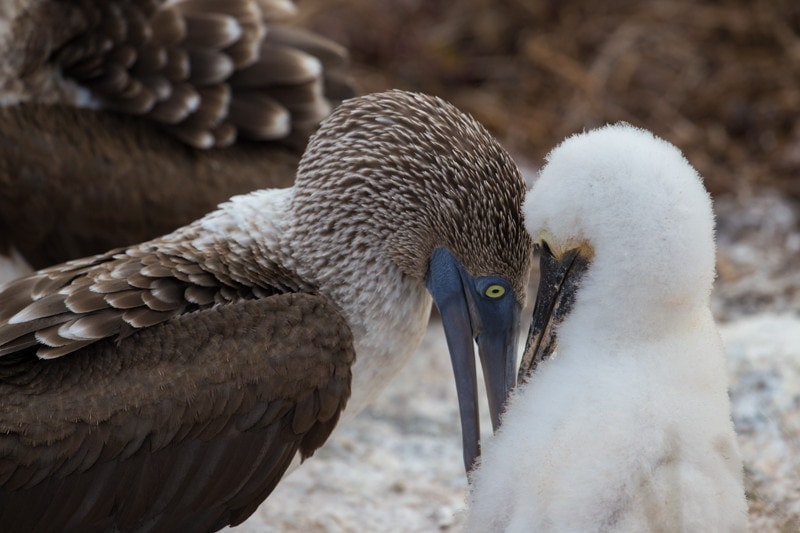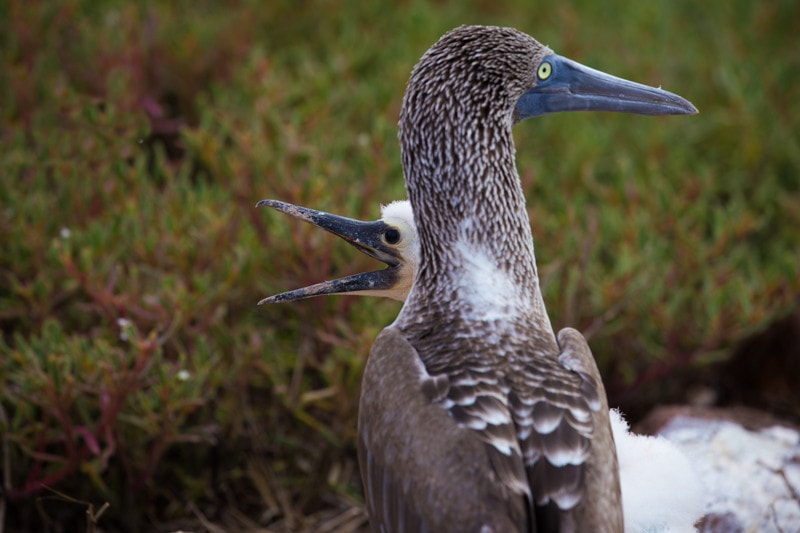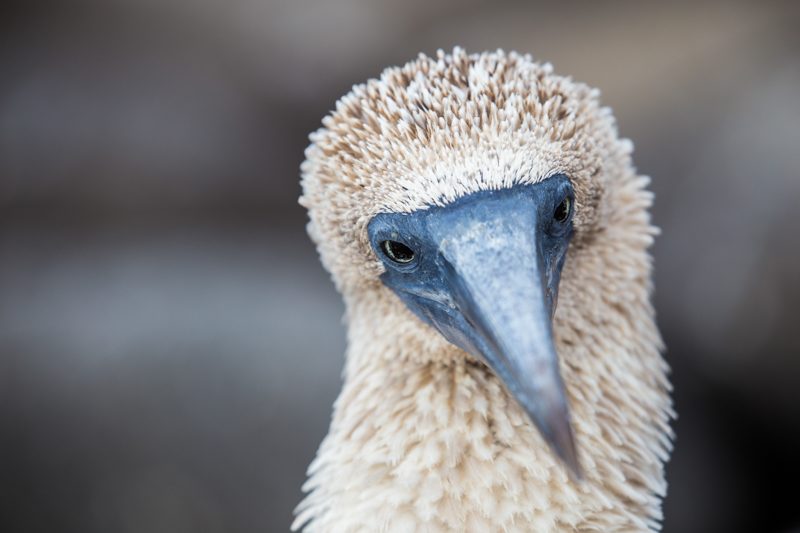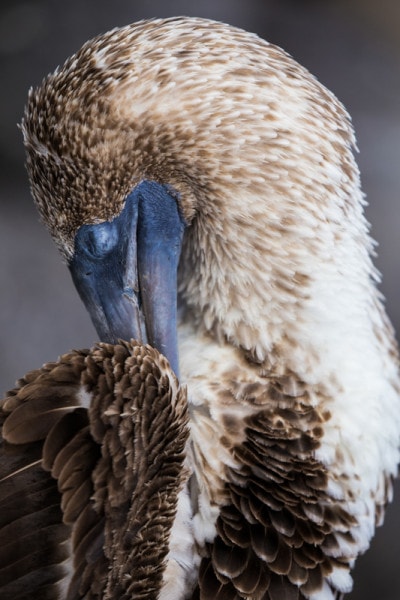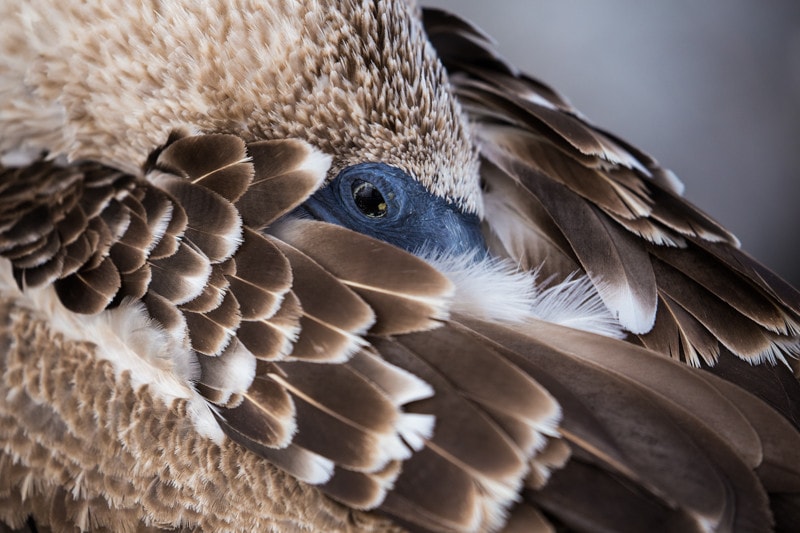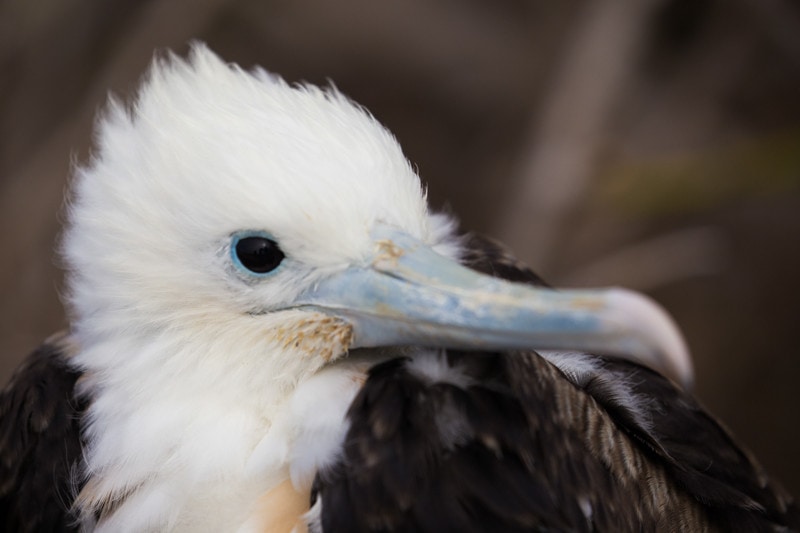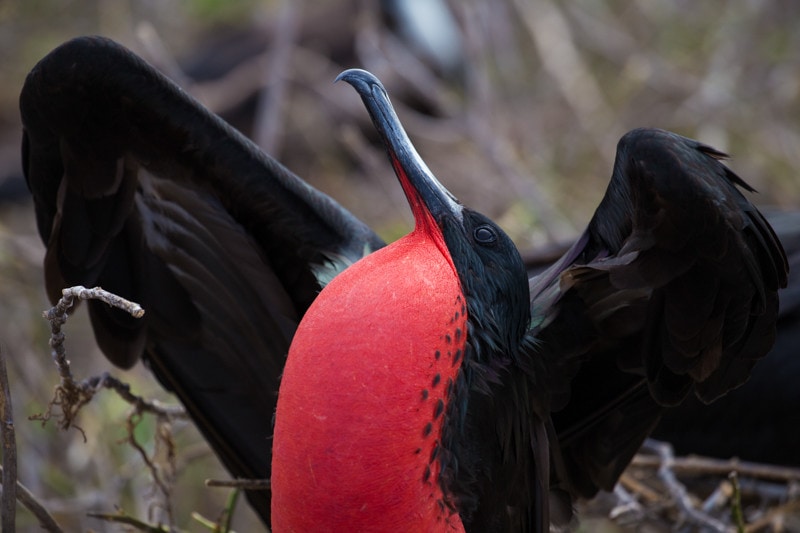 More from the Galapagos??
Basically, I'm done with on location videos from the Galapagos Islands.  However, I do have a in-the-field review of the Canon 100-400mm f/4.5-5.6 IS Version ii lens I tested on this assignment.  I was really happy with that lens, and the review is coming soon.  In real time, I'm actually in Cuba exploring, and will of course have a number of articles from here soon too.