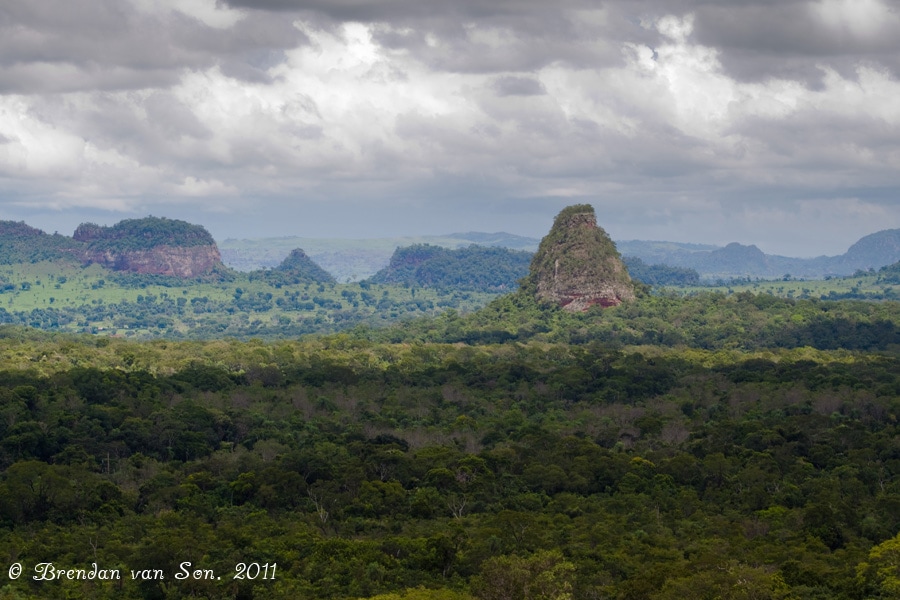 Cerro Cora National Park
——————————-
The Photo Set Up
I made an absolutely epic hike through this very off the beaten path national park in Paraguay. I followed jaguar tracks, hiked through snake filled swamp water to my knees, and fought the 44 degree Celsius sun and I did it all by myself. Maybe not the smartest thing in the world, hiking alone in those conditions, but I've become quite adept at knowing and understanding my surroundings.
In general, it was a wild experience in one of the least visited national parks in the world. Cerro Cora National Park, though, while not being overly famous is absolutely beautiful and definitely should be seen if you come to Paraguay.
The Photograph
This was actually my last photo on my Canon T1i before it went funky on me. In fact, I think that taking photos here in Cerro Cora is what destroyed my camera.
Basically what happened is the contacts on the body took too much of a beating from the humidity, and they need to be replaced. I can now take pictures on the auto-modes, but it's very frustrating. Anyways, I should be able to get it fixed in about 2 weeks. The lesson for this post then is about humidity protection. If you're in harsh conditions like I had been where there is lots of humidity try to store your equipment in dry ziplock bags when you can with a couple packs of silica to keep everything dry.
As for the photograph, there's nothing overly fancy about it.  It was taken in the middle of the day just before a rain storm blew through.  It was very humid in the national park, and the air just feels heavy – even in the photograph. The exact photo was taken from Cerro Muralla viewpoint.
Visiting Cerro Cora National Park?
If you plan on visiting Cerro Cora National Park, you'll likely need to do so as a daytrip from the border town of Pedro Juan Caballero. It's about a 3 hour bus ride to Pedro Juan Caballero from Concepcion, then about 30 minutes back to the park. As far as I know, there's no accommodation at the park itself.