My time in Helsinki, Finland was a prime example of why procrastination doesn't really work in travel photography. When I arrived, the forecast said that the weather would be perfect for photography for the duration of my two day visit to the city. And well it would have been easy to take a day off after a busy trip from Passau to Budapest. I got out and shot as many locations as possible the first day in town.
As it turned out, it was a good thing I did. The following day, the forecast had changed and I woke up to pouring rain and bland overcast skies. As usual, check out the video from my stay in Helsinki, and read the information about my stay in the city below.


Why Such a Short Visit?
My visit to Helsinki was only 3 nights, and 2 days. And, yes, that might not be a short visit for a typical tourist, but for a travel photographer it really is. Normally, travel photographers want a solid 4 days in a city like Helsinki. We'd spend the first day location scouting, and then the rest of the days shooting. We'd like to give ourselves an extra day in case of bad weather as well.
The reason my stay was so short was because, to be fully honest, I wasn't planning on visiting Helsinki at all. The only reason I did come was because the flights to Helsinki from Budapest were so much cheaper than to Tallinn, Estonia. Thus, I decided that I might as well take advantage of also staying and shooting a couple days in the city. I'm glad I did. Though I only had 1 day to shoot (because of the weather), I found Helsinki to be very cool. It was a calm, quiet city and felt more like a small town than a European capital. I also found it far more photogenic than I expected. I'm actually already planning a return to Finland, I really did like it.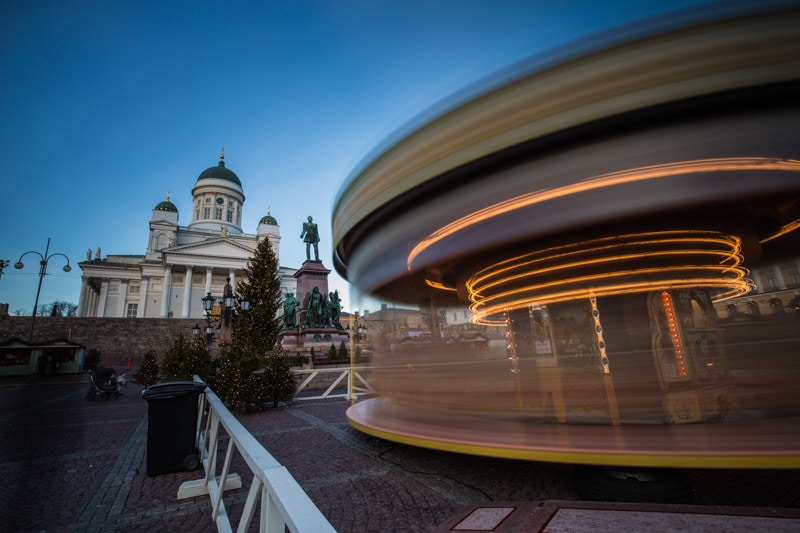 Where to Stay in Helsinki
Being back in Europe means I'm back in hostels from time to time. Helsinki might not be as expensive as other cities in Scandinavia, but the price of rooms is still fairly high for my usual budget. Thus, I stayed at Hostel Erottajanpuisto. I think the hostel should have a policy that if you can pronounce the name right, you get 50% off your room. Anyways, it was a great location in a really central part of town. The hostel was comfortable and was the perfect base for photography in the city.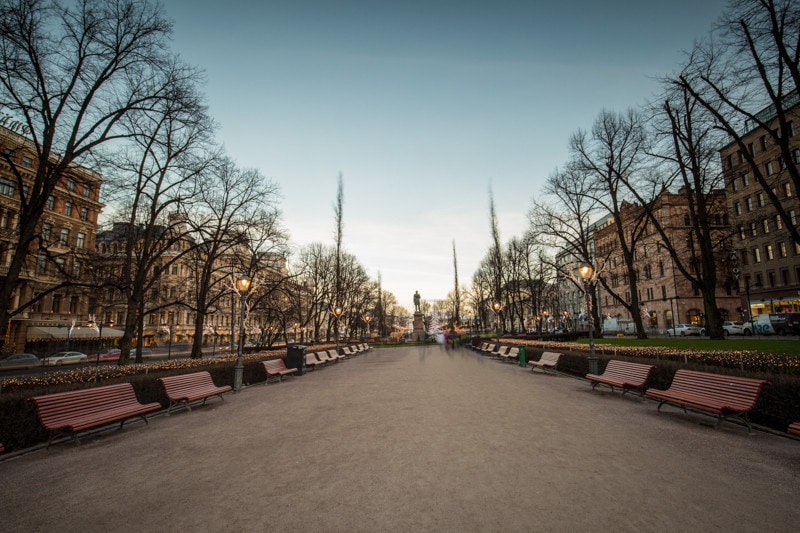 Some Photos from Helsinki
As I mentioned, I only had one day to shoot photography in Helsinki. Luckily for me, it was near the shortest day of the year, and there was decent light that lasted for a solid couple hours. That gave me the chance to shoot multiple locations in just one evening.
These are some of my favourites.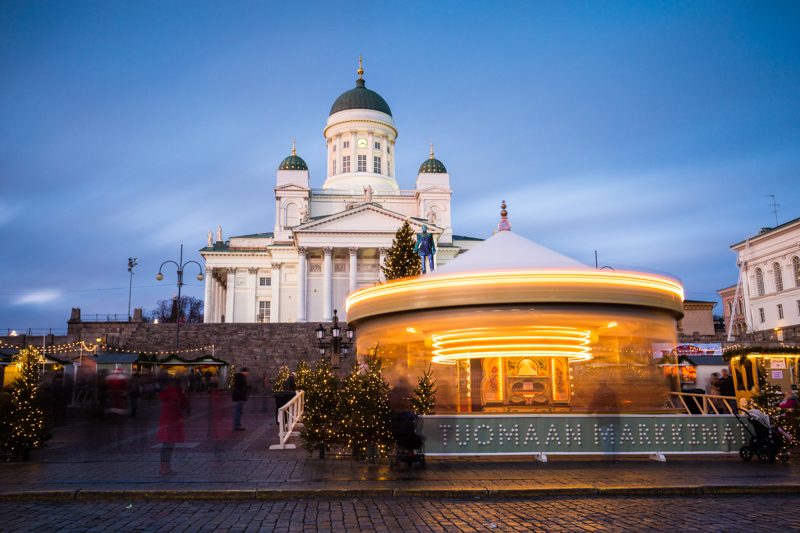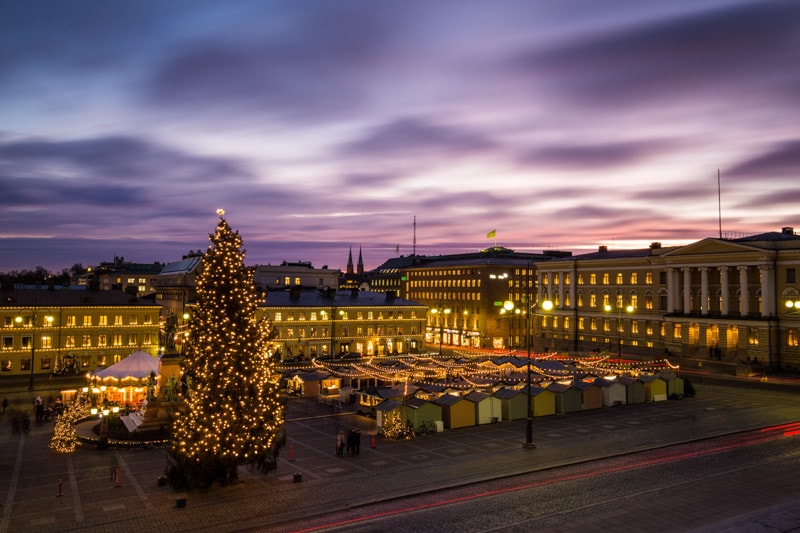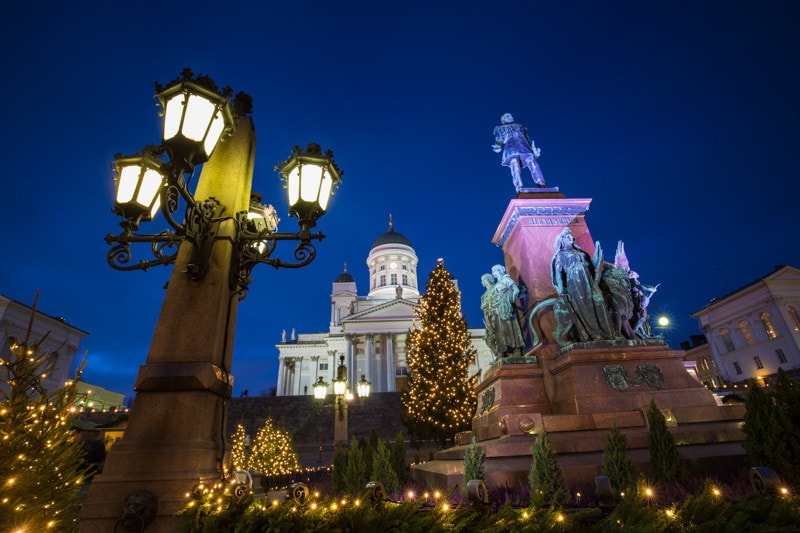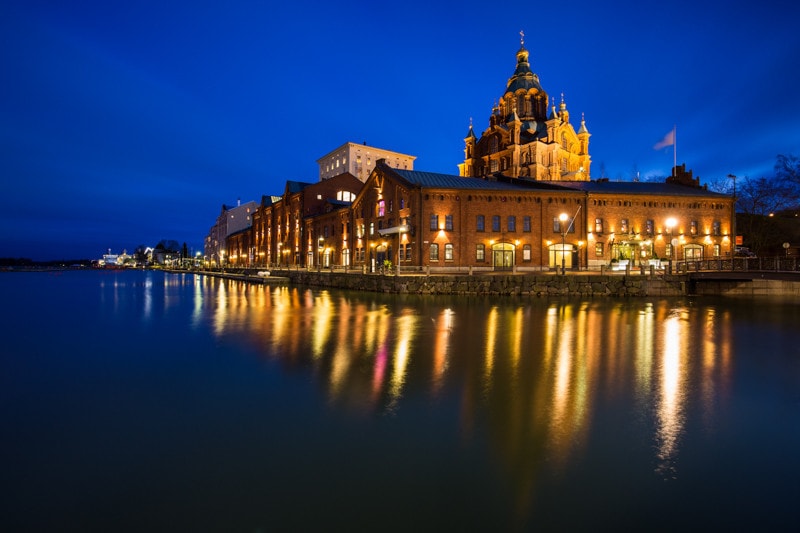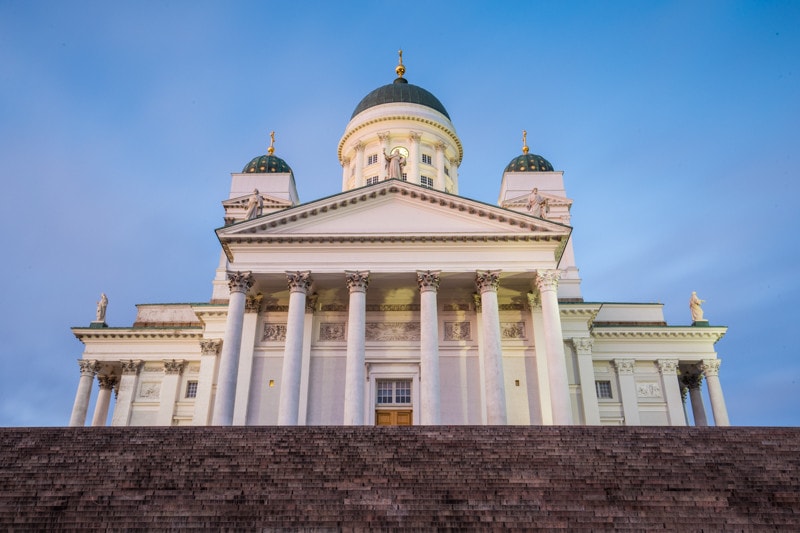 What's Next on the Travel Photography Blog?
After Helsinki, I headed on the ferry across to Tallinn, Estonia. Tallinn is one of the cities I've been trying to get to for a while, and one of the places I've considered making a base in. After that, I headed southbound to Lativa, Lithuania, and Poland. Lots of stuff coming in future weeks.