I've spent only a short amount of time in Argentina to date, but I really have loved almost everything about it. I don't go around saying things like this too often but I love Argentina. I love just about everything about it. Below is a bit of a silly rendition of a few of my favourite things in Argentina.
10 Reasons I Love Argentina
————————-
1. Sweet Sweet Steak
I'm from a province in Canada known as Alberta. Where I come from we are proud of the beef we produce. Throughout the province people constantly proclaim that "there is nothing better than Alberta Beef." Although I am probably not going to be allowed to return after saying this, "dear Alberta, there is better beef, a much better beef, and you can find it in Argentina."
2. I am Che
I can't even tell you how many people actually believe that Ernesto "Che" Guevara was Cuban, it was there, of course where his fame was gained.  However, the word "Che" in Argentina simply works as the Canadian "buddy" or maybe the Australian "mate."  Che Guevara was nicknamed "Che" because he was Argentinean.  To this day, people constantly refer to their buddies as Che, as in "Como estas Che?" "Che, donde andas?" Thus, in Argentina, I too am "Che."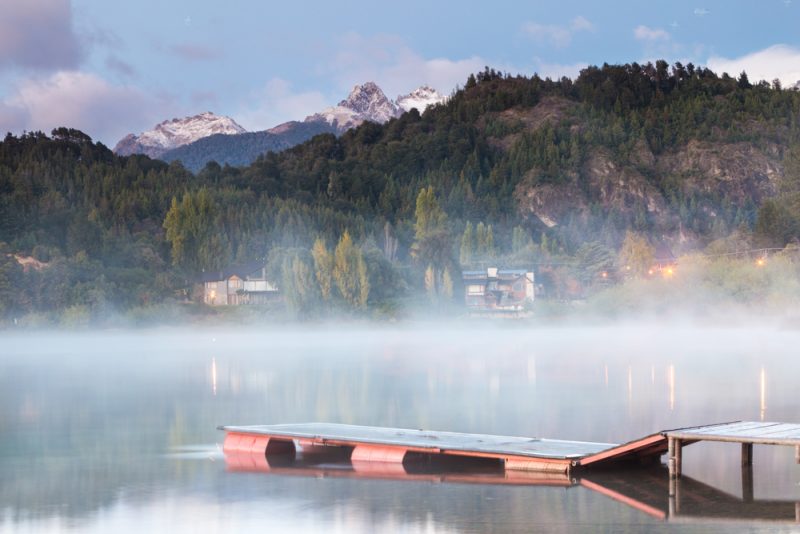 3. Malbec, will you go out with me?
Malbec wine is maybe the most amazing thing to have ever come out of Argentina, and certainly one of the many reasons I love Argentina. If you travel to the western side of Argentina you'll come across the city of Mendoza, and once you try the Malbec wines of Mendoza, and see the prices (usually between 2-5USD) you may never leave.
4. Steak
In Argentina there is only one kind of knife: the steak knife.  However steaks in Argentina are so tender you could probably just use a butter knife.  Chewing an Argentinean steak is a grossly exaggerated statement, because you simple don't really need to chew.  Rather the steaks tend to melt on your teeth like butter seeping a flavour that had been reserved for the gods, but released by wikileaks to the general public.  Also, in case in needed mentioning, the steaks go great with #3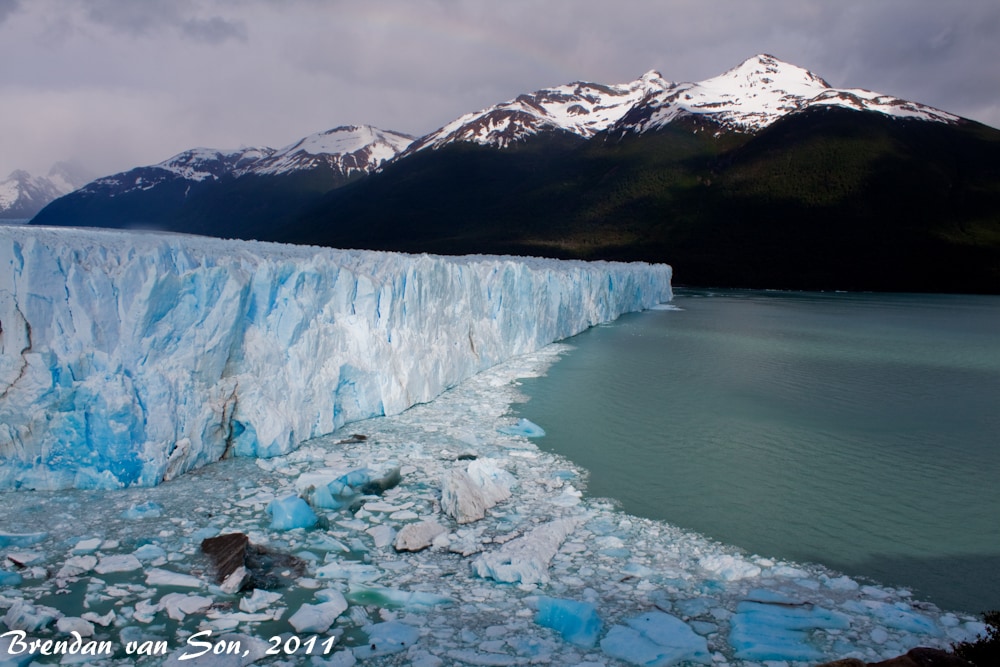 5. Am I in… Canada
As I mentioned in my article "Am I in… Canada" Argentina's south has a rich beauty to it that drives memories of home into the brain. The people in this region too belong amongst some of the friendliest in South America, furthering the sense of Canadian nostalgia. Rich glacial lake, tall snow-capped mountains, bridal veil waterfalls, and forests that breathe, what else could one want naturally?
6. I ain't no Gringo, Gringo!
The Argentinean culture is actually a vast mix of lineages including German, Italian, and of course Spanish. As such, it's not at all uncommon to see someone in passing with blond hair and shimmering baby blue eyes like my own (;-). In most other countries in South America without uttering a word from my mouth I am already instantly classified as a gringo, and treated as such.
7. Steak
I once sat at a steakhouse above Niagara Falls in Canada for a nice steak dinner. I ordered the "baseball" steak which gets its name from the round shape. I decided that a streak wasn't a steak without a great glass of wine with it. I'd be lying if I said that the steak and wine wasn't delicious, it was. However, when the bill came, and the tip was added, my wallet was nearly 60 dollars lighter. In Argentina, the same meal, with a bottle of wine instead of a glass wouldn't have
dared to have cost me more than 10-12 dollars.
8. Adventure
If "My World is a Jungle Gym" then Argentina is my ball pit. From the great mountains of the Andes, to the rich coastline, to the party happy cities, Argentina has a little bit of something for everyone. Even if adventurous isn't an adjective you'd naturally tie to your name, Argentina is likely to draw any spec of the sensation from your bones.
9. El Ritmo de la Vida
"The rhythm of life." You can almost sense the rhythm of life in Argentina. And in vast contrast to the way of life in North America, it is still beating on time to the music of the world. In Argentina, people still take the time to meet with friends after work, still have dinner with their families, and simply take the time to enjoy life. In the streets of North America a street performer is an annoyance, in Argentina a street performance is a display of culture.
10. Have I mentioned the steaks yet?
Just imagine anyone of the above reasons followed, preceded or joined, by the most delicious steak you've ever tried in your life, and it's hard to imagine another place on earth that you'd rather be. With steaks like these it's easy to see why I love Argentina and I'm not afraid to admit it.