I made a special trip off of my planned route of travel through Ghana to get up to the Volta Region, and particularly Wli Falls.  
This part of Ghana is a pretty strong contrast to the rest.  It is home to the largest man-made lake in the entire world, Volta Lake, and it is also home to the highest mountains in the country.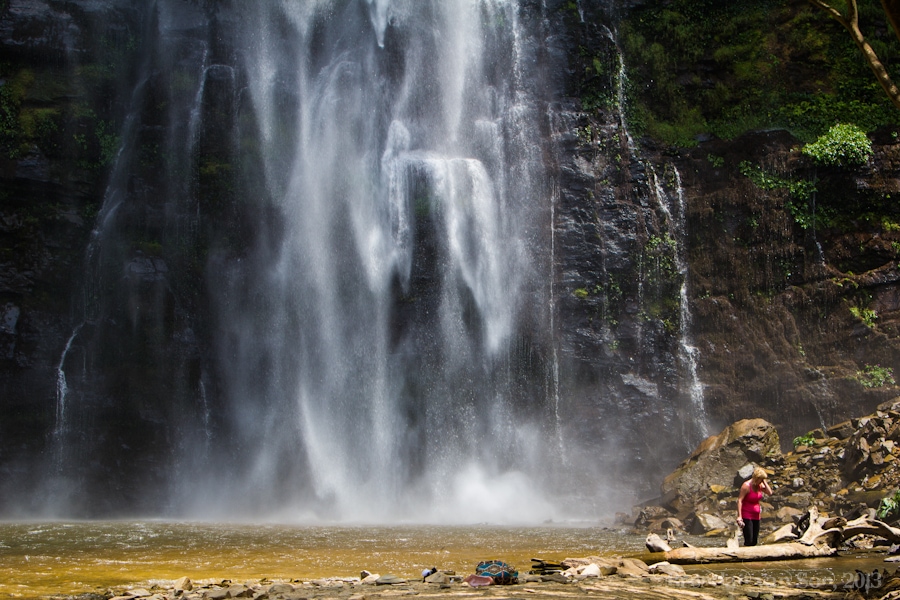 The landscape twists and turns much more than anywhere else in Ghana and is actually a breath of fresh air for those of us who love the humid rolling hills of the world.  From the mountains (although a kid from the Canadian Rockies like me might call them hills), there are a number of beautifully flowing waterfalls like the below Wli Falls.  
I think it's the most beautiful landscape I've seen in Africa since the Fouta Djallon of Guinea, and though it was a bit of a haul to get there, it was worth it.
Photography at Wli Falls
Photograph landscapes on wide angles and wildlife on long lenses. That's the rule right?
Well, I've found myself over the past little while doing the opposite.  The reason? Well, I've been trying more and more to challenge my creative side when it comes to photography.  As I mentioned in an article this week, shooting an iPhone made me really think about the creative side of photography.  
Thus, I have tried to bring this into other aspects of photography.  While the falls were beautiful, I had shown up at the wrong time of day to photograph them.  There was all sorts of strange light and shadow, and it was just too bright out.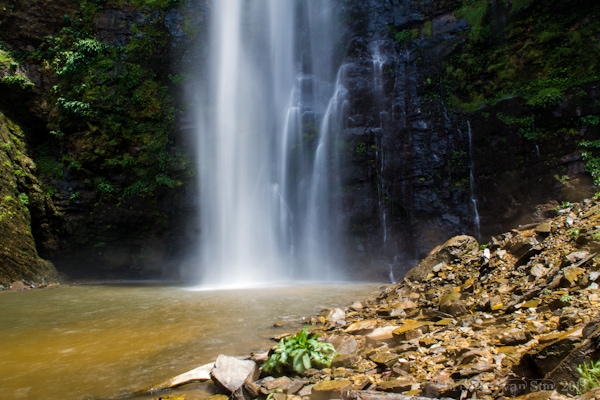 I was having all sorts of problems making Wli Falls look as cool as they actually are.  So finally, after shooting images with my wide angle lens as well as my GoPro I pulled out my 70-200mm lens, the last thing you'd expect to see someone shooting a waterfall with.  However, it worked.  It made the falls look bigger, it made them look more intense, and it made them look more dramatic.  Who'd have thought right?  Next thing you know I'll be crawling up to a tribe of lions with my wide angle lens.