Mongolia is one of the best adventures anyone could have.  It's rolling hills, epic mountains, and views for days.  Throw in the human element like eagle hunters and nomadic herders, and you have one of the most photogenic places in the world.  From a video standpoint, there's a never-ending array of things to capture on film.
As a result, there are few places better on the planet for a proper video adventure.  The footage from this trip will be epic!
Dates: **2021 Tour Dates have been cancelled**
Price: €3200 (€700 Deposit)
Style: Adventure
Activity Level: Minimal – some short hikes. Some bumpy drives.
Start/End Location: Ulanbaatar, Mongolia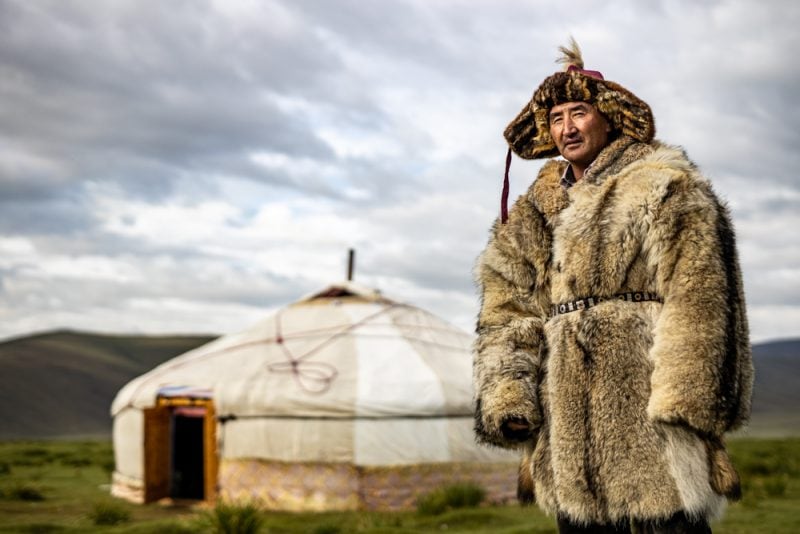 Mongolia Video / Photography Tour
Our 2019 trip to the west of Mongolia led to some amazing imagery and moments.  So, I thought I'd let Greg have some more fun and run a Mongolia photography tour out west again in 2020.
The trip is going down in August 2021.
This trip will be an adventure-style photography trip with a focus on video.  These adventure series trips go to the more adventurous locations and the focus is all about getting people out of their comfort zone and out exploring.  We aren't going to be out having a "hard" adventure.  It will be organized, and it will be fairly comfortable.  But, the focus is more on having an amazing time rather than teaching a photography course.  That said, we'll get great photos.  And, you'll learn.
Comfort Level?
If you saw the last Mongolia series you know that parts of Mongolia are a little bit rough.  The accommodation out west will mostly be in nomadic ger camps where the accommodation will be shared.
You'll be transported around in amazing Russian vans that are an adventure in themselves.
No, this is definitely not a luxury trip to Mongolia.  But, it will be so rewarding.
In Ulanbaatar, you'll be staying at a 4-star hotel.
What's a "Greg Trip"
These are trips operated by Greg Snell.  In general, that means that Brendan won't be around.
If you don't know Greg, go and check out his YouTube channel. But essentially, Greg is a travel videographer and photographer with many years of experience not only in this field, but as a tour leader and guide.  With Greg, you're in great hands.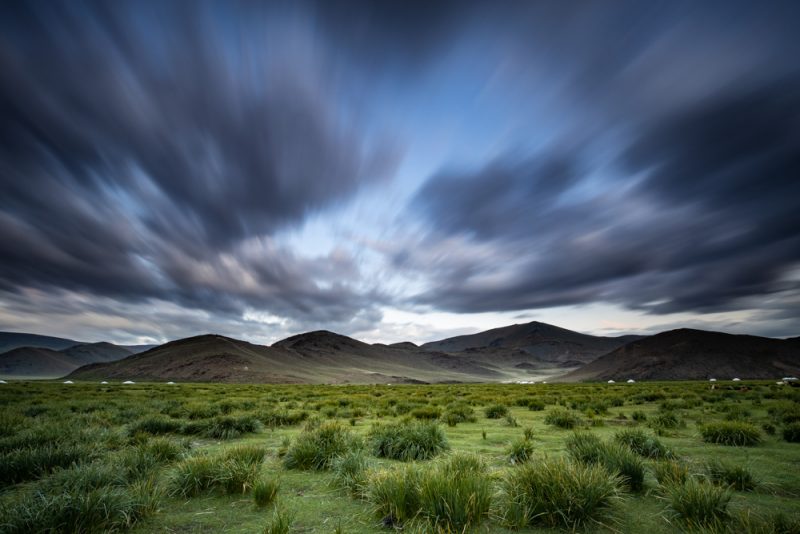 The Itinerary
Day 1: Arrival in Ulanbaatar
Day 2: Ulanbaatar
Days 3-10: Western Mongolia Adventure
Locations will include

Ulgii
Kazakh Eagle hunter
Tolbo Lake
Tsambagarav Mountain
Altai Mountains
Khurgan Khoton lakes
And More…
Day 11: Departure from Ulanbaatar
Prices
This is an adventure class tour, so please note that it is priced accordingly. Accommodation is in yurt camps, guesthouses, You will have private transport, a guide and cook the entire time as well.  Moreover, all meals are included in the price.
Cost: €3200
Includes:

All 3 daily meals while out west
All transport within Mongolia
Internal Domestic Flights
Local Guide
Accommodation
Photography and video instruction by Greg Snell
All park and attraction entrance fees
Tips

Does not include

Flights to/from Mongolia
Visas (when required)
Snacks and alcoholic drinks
Meals in Ulanbaatar
Pre/post tour accommodation
Single Supplement?
The prices for the trip are based on double occupancy.  This means that if you're a solo traveller you'll be matched with a roommate of the same gender.  If you want private accommodation in Ulanbaatar without a roommate, the price for a single supplement for this trip is TBD.
Can't Join This One?
If you can't join this tour, but want to join a future trip, sign up to the newsletter before.  Newsletter subscribers get the info on upcoming tours 1/2 hour before they are announced anywhere else.  And if you're interested in seeing what other travel photography workshops we have on offer, check out the whole schedule here.
We hope to see you on a trip soon.