Some have gone as far as to call them "The Poor Man's Galapagos."  However, that really isn't a fair statement.  The Ballestas Islands sit just off the coast of Peru a handful of hours south of Lima, and are absolutely teeming with bird life.  And although they don't have the same amazing wildlife variety that is showcased in the Galapagos, they will not disappoint visitors, not in the least.  
As pelicans skim inches above the water, and a wide variety of sea birds hum overhead, you'll likely feel more as if you're in a Disney movie than just off of the coast of one of the world's driest deserts.  The Ballestas are also howling with life as giant sea lions fight over territory on the beaches, and young pups struggle with the waves to shimmy up onto the rocks that jut out of the water sharply.  Humboldt Penguins waddle around the islands looking always as if they are lost.  
If lucky, bottle-nosed dolphins might find a playground alongside your boat dancing for picture.  All-in-all, although it probably doesn't come even close to being on par with the Galapagos, for its value a Ballestas Islands tour is a must on an trip to this part of Peru.  Just let my pictures of the islands' geology and wildlife do the convincing: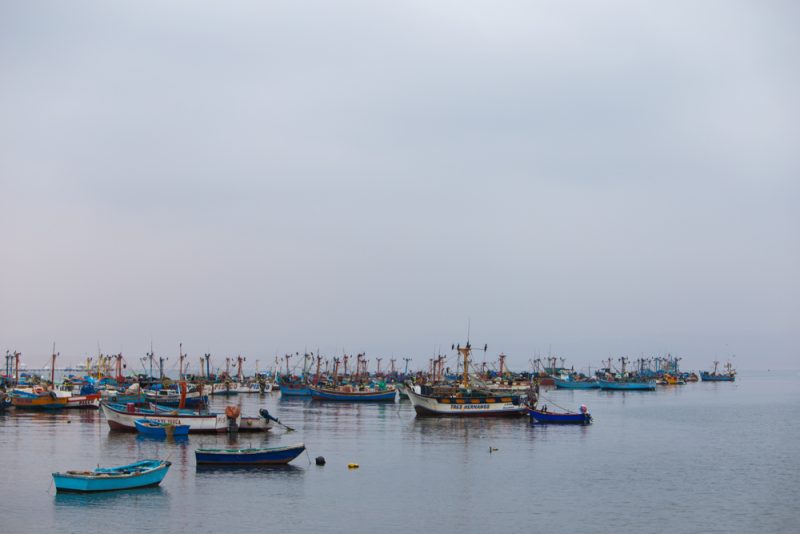 The fishing village on the edge of the sea near the Ballestas Islands.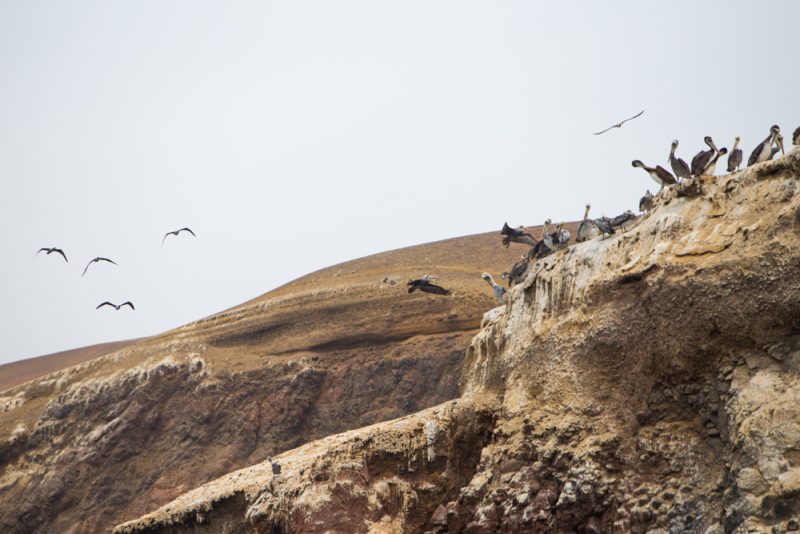 There are so many birds on the islands that they mine the guano. It's unbelievable just how dense the population of birds is here.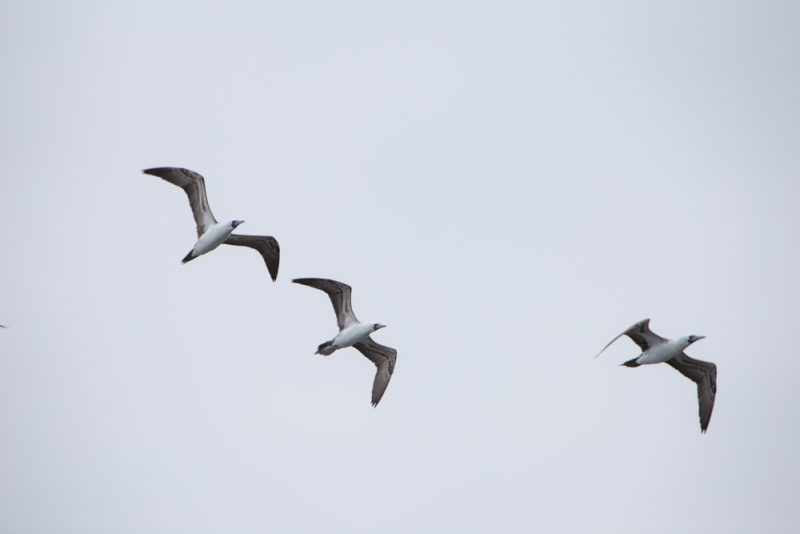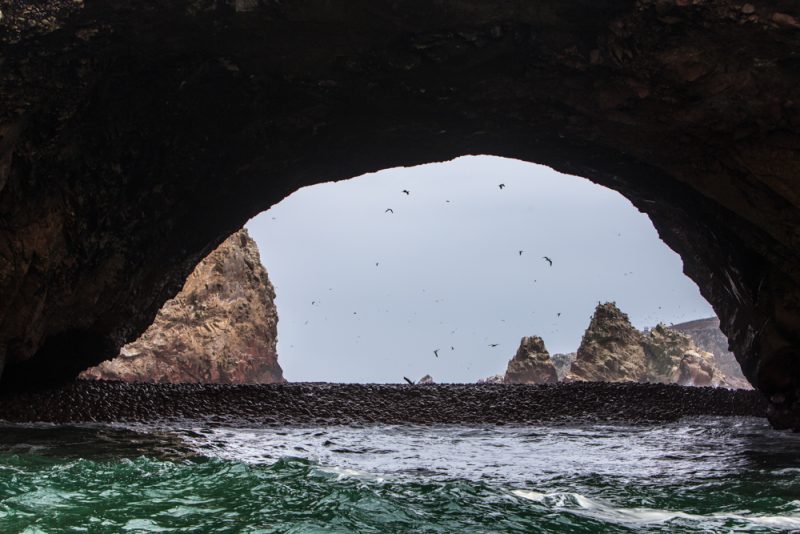 Beyond the wildlife, there are some really cool landscapes that make up the Ballestas Islands too. They might not be as starkly beautiful as the Galapagos Islands – nor as vast – but they are stunning.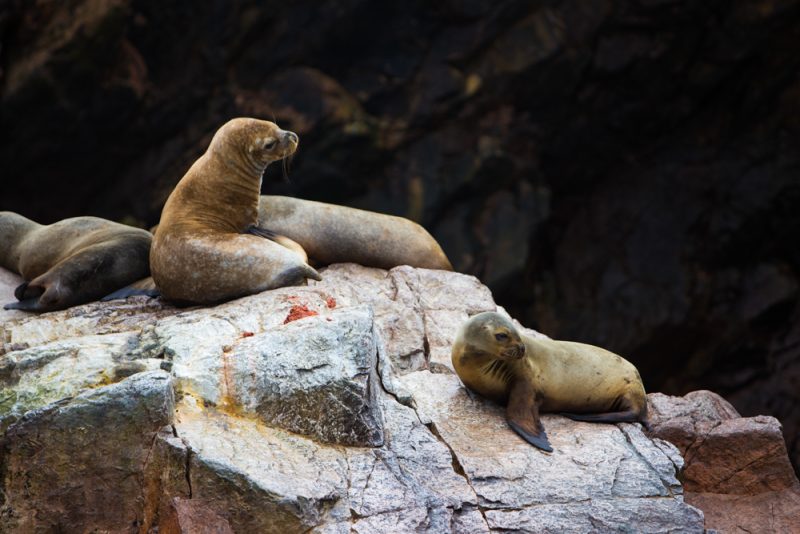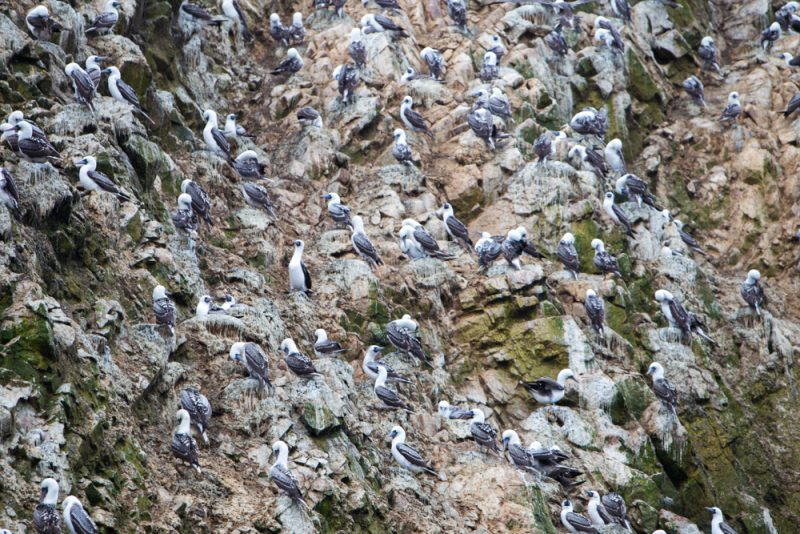 Cliff walls are absolutely lined with birdlife. It's on a scale that I haven't seen elsewhere along the coast of Peru.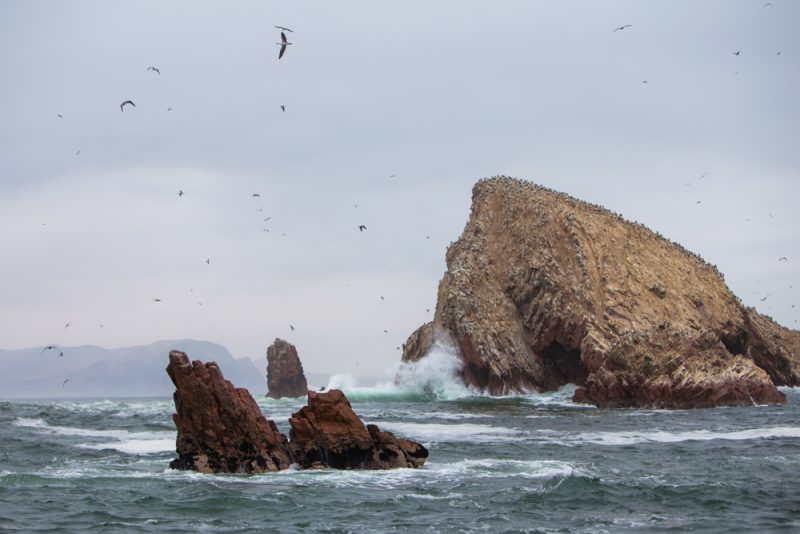 Absolutely stunning rock formations jutting out of the sea get battered with heavy weather.