One of the coolest things about my life is the amount of amazing opportunities that get dropped onto my desk.
The other day, a pitch came across that was too good to resist.
A ship-management company that operates Arctic and Antarctica vessels messaged me to say that they had a charter cancel on them this summer. The wanted to know if there was any chance I would like to charter that ship for a huge discount. My first thought was, "didn't I already just charter a ship to Antarctica? Do I really want to do that again?"
My second thought was, "The Arctic? Svalbard? Polar Bears? Yeah I do!".
I don't like to throw the phrase "once in a lifetime" around too much, but this is just that.
The Opportunity
For a ship management company, there's little worse than a lost charter in the expedition season. Not only does it mean lost revenue, but it also means that you have to pay to keep the ship in port or docked. It can be extremely expensive.
The idea is that if they can operate something that breaks even, it's better than costing money to sit in port.
Generally, trips on small expedition ships like this cost a minimum 7,000-8,000usd per person. But due to the nature of this situation, we've managed to get spots down to as low as 4,200usd (3,940euros)!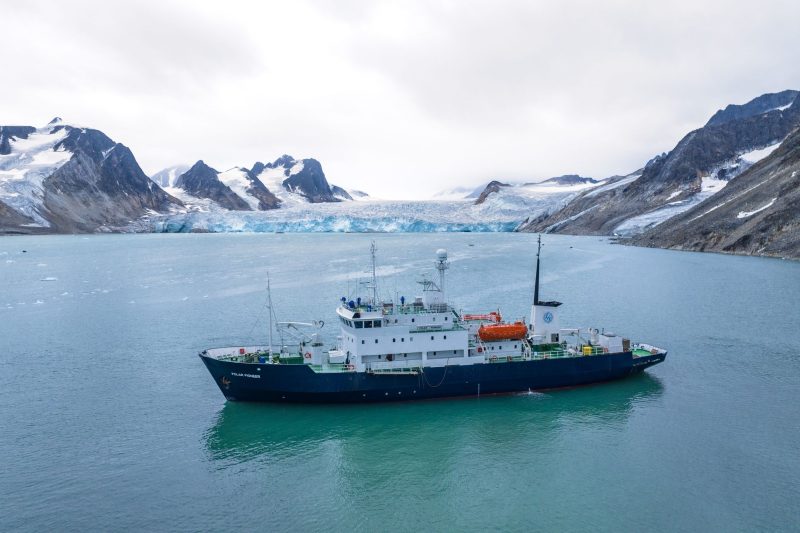 Thomas Heaton
After chatting with the ship company, I jumped on a call with Thomas Heaton. We've worked together on projects like this before, and with Tom's skill not only as a landscape photographer, but also with wildlife, and as an educator, he was an obvious fit.
I'm so excited that Tom will be partnering with me on this project, and joining us onboard to co-operate this journey!
Other Photographers?
On this trip there will be 4 professional photographers leading the voyage. Moreover, a good chunk of the expedition team on board are also world-class photographers.
The photographers are:
Brendan van Son (Me)
Thomas Heaton
Spaces Available
This is a small ship. There are only going to be a maximum of 48 participants on board. Many of the other operators run trips of up to 200 people. The small group size means that you'll always have a pro photographer nearby, and you'll not be surrounding by swarms of people at every landing.
I think this will be sold out in less than a week.
The Dates
Embarkation = June 6, 2023
Disembarkation = June 16, 2023
Start/End = Longyearbyen, Norway
The Ship
On the journey to Svalbard, we'll be taking the MV Polar Pioneer. This is one of the Akademik class expedition ships. They are classics, powerhouses, and can get just about anywhere.
This particular ship has recently been re-fit to make it much more comfy. It's a beautiful vessel, fit for an adventure.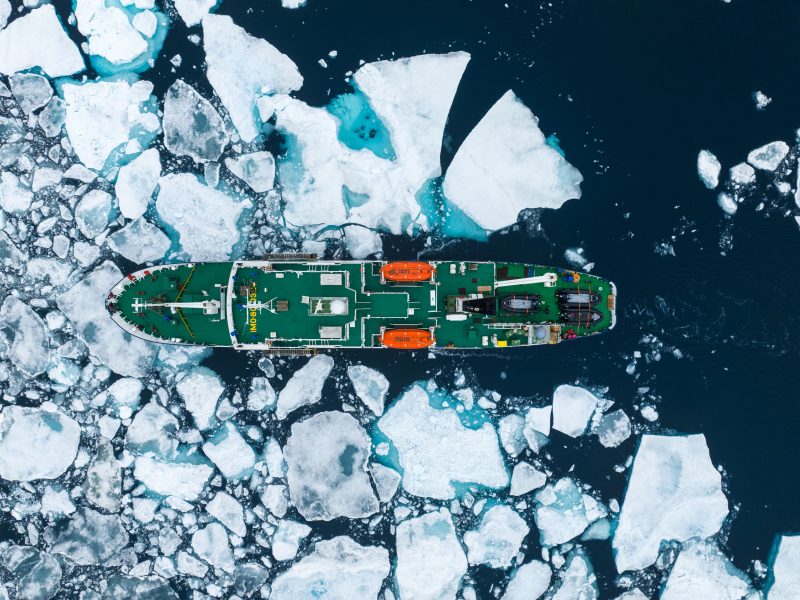 Pricing
Essentially, there are 5 types of accommodation on the ship. The pricing varies depending on the type of accommodation you'd like. The prices are based on double occupancy, so if you book solo, you'll be matched with a fellow solo traveller of the same gender. There is also an option for a single supplement.
Triple Room – 4200usd (2 cabins)
Twin Room with Shared Bathroom – 5000usd (9 cabins)
Twin Room with Private Bathroom – 5500usd (12 cabins)
Mini-Suite – 7000usd (2 cabins)
Owner's Suite – 8000usd (1 cabin)
Included in the price is all your food and drink (non-alcoholic) onboard the vessel. Not included are flights to/from Longyearbyen, transfers to the ship, and hotel on the night of the 5th (before departure).
**Note: This trip is now sold out. If you'd like to join the waiting list, please email heather@polartracksexpeditions.com
The Itinerary
One of the best parts about chartering an entire expedition ship is that we'll have a lot of say on the itinerary. Tom and I will be working with the expedition leader and the ship's captain to decide the best landings at the best times.
The general idea, though, is to circumnavigate Svalbard. There's a map of the sample itinerary below.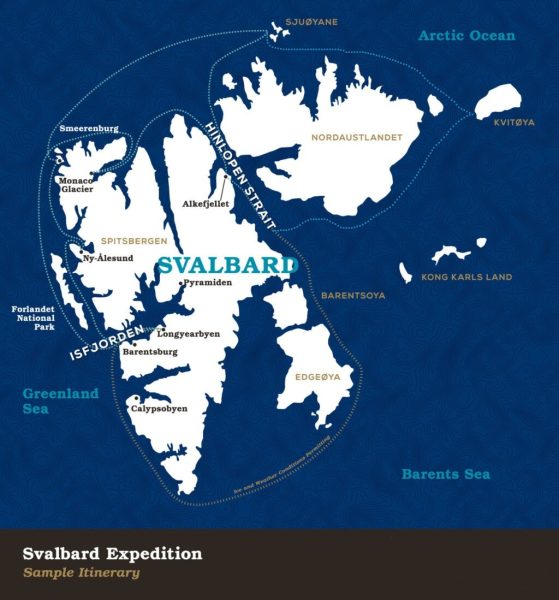 The Catch?
Ok, I know, every great deal has a catch.
There are 2 minor catches here. The first is the obvious one: it's very last minute. The second is that if we don't fill 40 spots on the ship, we can't operate it. But there is no real risk. If we don't reach 40 people, the payments will be refunded immediately.
Basically, we're going to open a 14 day booking period. At the end of that booking period, we'll either have enough people to operate and everyone can book their flights, or we won't and everyone's payments will be returned, as per the booking terms and conditions.
Photos of Svalbard
Since I haven't had the chance to visit Svalbard before, I've obviously never photographed it. However, the ship's management company sent a set of images from a voyage this past season.
It looks epic.
Expect to see and photograph: polar bears, reindeer, walrus, and some pretty epic landscapes. The photo opportunities up here are truly unique.
FAQs
What is the Arrival / End City
The city we'll start and end our journey in is Longyearbyen, Norway. There are direct flights from Oslo, and also connecting flights via Tromso.
How Many Days are we Onboard the Ship?
Essentially, you're on the ship sleeping for 10 nights. The first day and last day are embarkation and disembarkation days. So, you'll be on full expedition for 9 full days.
Unlike Antarctica, there is no Drake Passage to cross. You board the ship, and you're already in your destination. So, the adventures come at you right away.
What Does a Normal Day Look Like
First of all, in June it's midnight sun. The sun does not set! So while we will not have a sunset or sunrise, the light is low enough in this area that it is beautiful all day long. We'll make full use of that good light.
Each day will, however, differ. There are no two days that will be the same.
Most days, we'll have breakfast, then board zodiacs and either cruise to a landing site, or cruise looking for whales and icebergs.
We'll return to the ship for lunch, then head off on another excursion in the afternoon after sailing a bit.
Generally, there are 2 excursions a day. However, there are times there may be more. And, there are times that bad weather might alter our times completely
Will we see Polar Bears?
With wildlife, the answer can never be 100% yes. However, it's extremely, extremely rare for a trip to Svalbard to happen in which guests don't see Polar Bears. The chances of photographing polar bears is extremely high.
There are between 1,900-3,600 Polar Bears on Svalbard in total.
What other Wildlife is There?
Lots!
There are a number of species that live fulltime on Svalbard. There are of course the Polar Bears, but also Arctic Fox, Reindeer, Seals, and Walrus.
The bird life is also abundant as a lot of migratory birds nest on the cliffs. There are also rock ptarmigans that live here year round.
In the sea, you'll find a number of whale species including Belugas! The luckiest can also spot a Narwhal!
If the trip doesn't fill/operate, how soon will I get my money back?
Based on preliminary interest shown, the trip will go ahead. However, we're giving ourselves 2 weeks to fill at least 40 spots on the ship.
If we don't achieve 40 spots, those who paid will be refunded immediately, Though it may take 3-7 business days for the refund to show on your credit card statement.
Questions?
Feel free to reach out to me via email at brendanvanson at gmail dot com if you have any questions not answered here. I'll get back to them as soon as possible.