Photos of Butterflies in Colombia
I am going beyond stir crazy right now. I am leaving for Central America in a little over two week's time and I can hardly sit still. I think I've discovered my exact capacity for staying in one and only one place at one time these past couple months in Medellin.
Last night I felt like my skin was wrestling with my insides trying to escape on some sort of adventure, and I knew that today I had to go out and do something. Today I headed to the Medellin Zoo, locally called the "Parque Zoologico Santa Fe" to shoot some pictures and, well, get out of the house. The zoo is actually quite decent here, although I thought the enclosures for the monkeys was too small as usual.
The highlight for me was a butterfly garden which allowed me to play around with my camera and plenty of subjects. Although many of the butterflies wouldn't exactly stand still for the pictures, I think I got some good images. I probably could have stayed in the butterfly gardens for hours shooting photos of the colourful butterflies on flowers, but a group of small children chased me out after about 15 minutes or so of solitude. Below you will find my favourite eight images of the butterfly garden in the Medellin Zoo.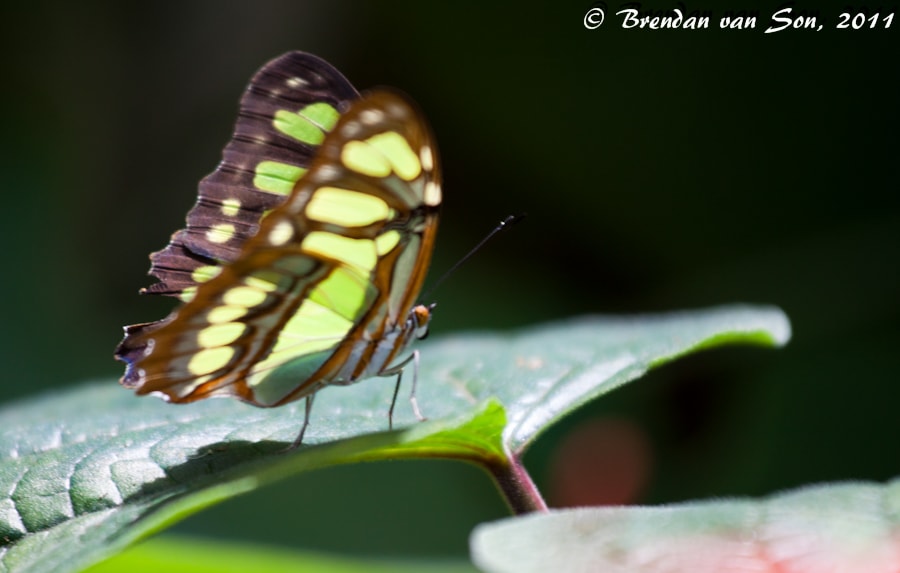 Visiting the Butterfly Garden in Medellin
The gardens are open to the public under normal operating hours. For photographers, they don't have any policy against camera or tripods. In fact, they were extremely lenient when I went in, and just curious to see my photos.