While we were in Campbell River, BC we got the opportunity to ride along on a mail run to some of the islands nearby that are only accessible by float plane or boat.
If you look at a map of Vancouver Island, you'll see a speckling of islands scattered between the big island and the mainland.
These islands are known as the Discovery Islands and they are absolutely fascinating. For me, the most interesting part of the islands are the people that live on them. Personally, I like a little bit of seclusion. But, I couldn't imagine being cut off from the world as much as they are.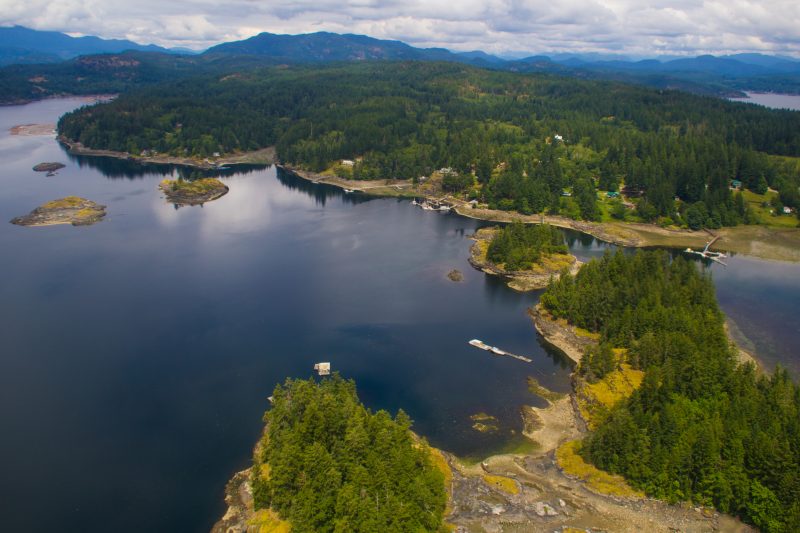 We were taken out by our awesome pilot Mike of CorilAir. Essentially, he's an epic mailman. He flies to these remote spots to deliver the mail. The extra seats in the plane are filled by tourists and photographers like us. It's an awesome way to get to see some really remote places in western Canada.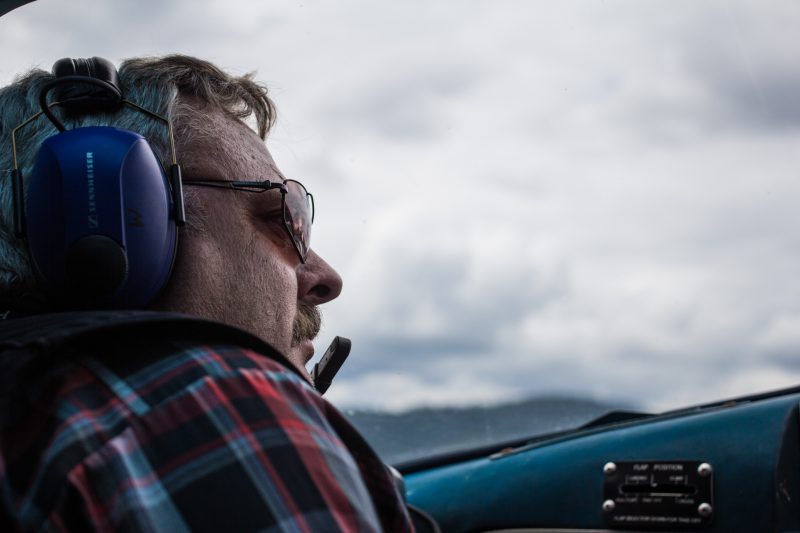 The other great thing about the trip was that the views were absolutely incredible. The float plane hangs close enough to the ground to get some really stellar photos. To date, the only aerial photography I've had the chance to do was out of a 737, so I had a lot of fun taking photos from the float plane.
I hope my "views from a float plane" do justice to this region because it was absolutely beautiful.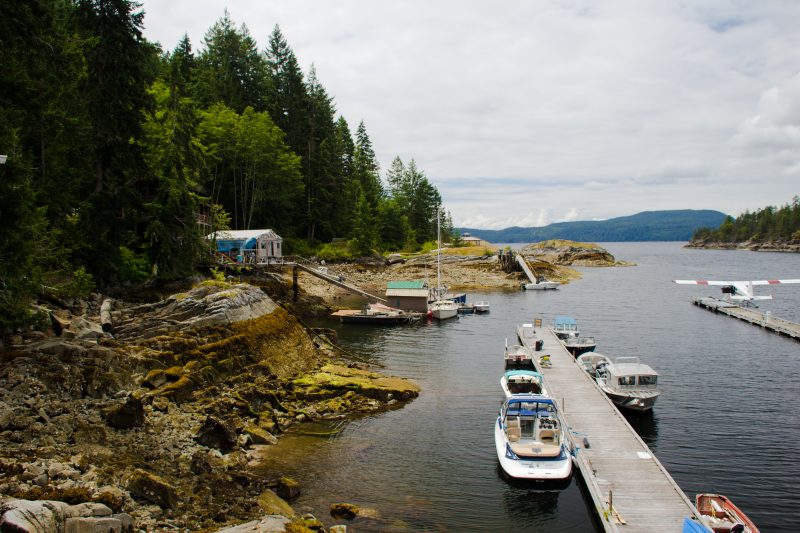 !How would you like to live on one of these islands? Such an amazing view! Our first stop was a place called Refuge Cove. These places are only accessible by boat or float plane. So while they're not impossible to get to, you do definitely need to make some effort to get here.
Stop number two was a place called Surge Narrows, which is also one of just a couple places in Canada that has a floating post office.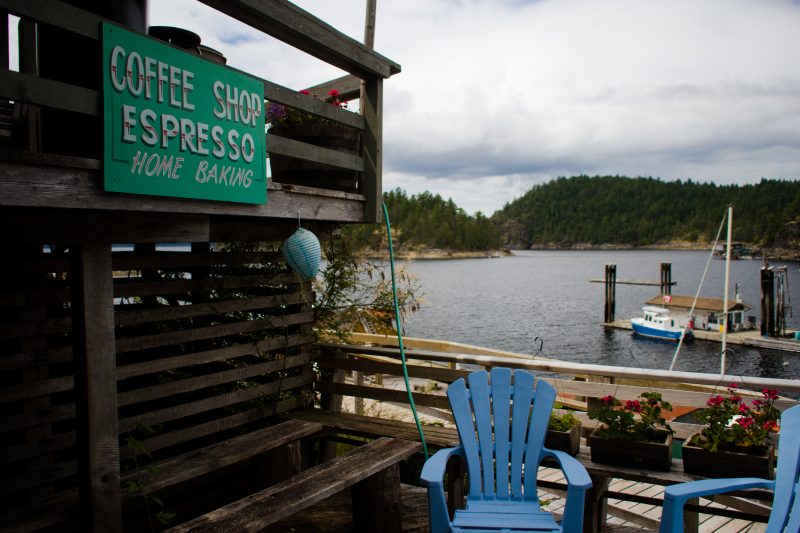 One of the minor downsides of the journey is that since you're basically delivering the mail to places like Surge Narrows, you are on a time limit. There's not a lot of time to explore. Most stops we had 10 minutes or so. I would have loved for some time to have a coffee and enjoy the location down on the ground too.
That said, the views from the air are hard to resist, and taking off and landing the plane so much made for some awesome moments. The float plane might be the best way to do ariel photography. You definitely cover more distance than a drone.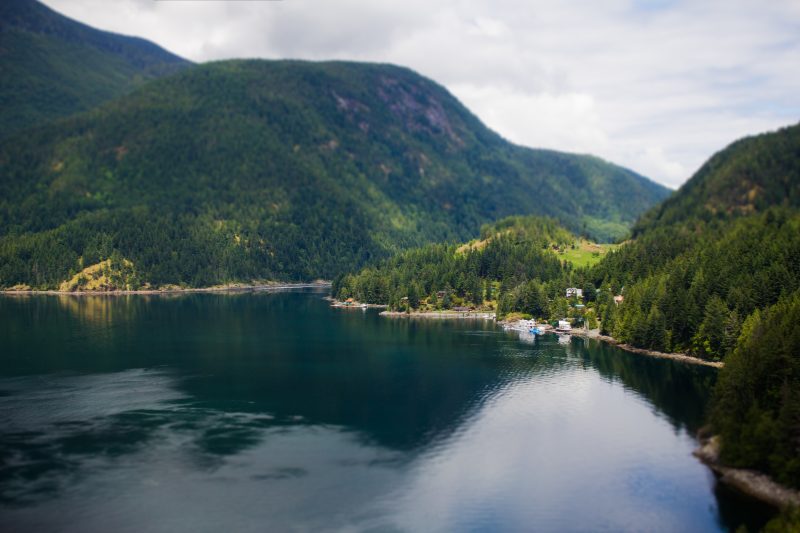 Our pilot, Mike whipped us into our last stop: Stewart Island. This place is apparently playground to the rich and richer. If you're looking for seclusion and a bit of privacy in nature, I can't imagine a place better than this.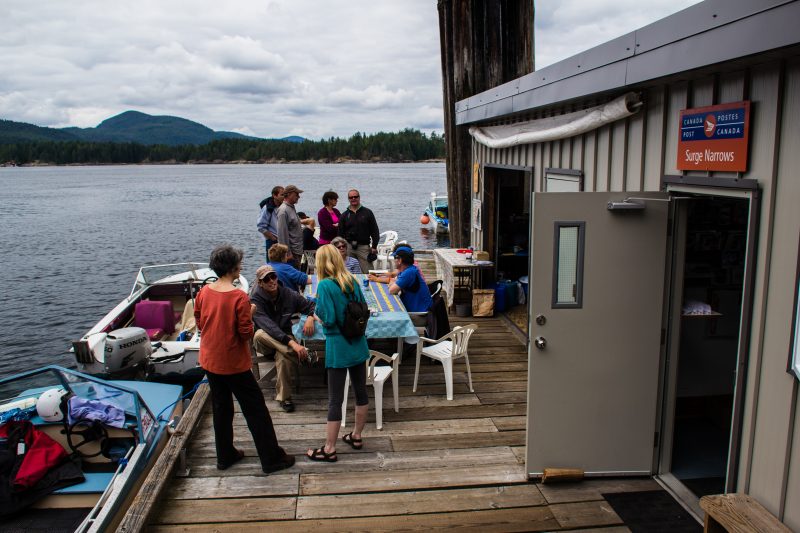 Our float plane parked at the pier in Stewart Island Rob (from Stop Having a Boring Life), Mike the pilot, and I outside the plane.
Again, shout out to Mike for showing us the sights and allowing us to help deliver the mail!