Photo of the Day: Penguin Mountain View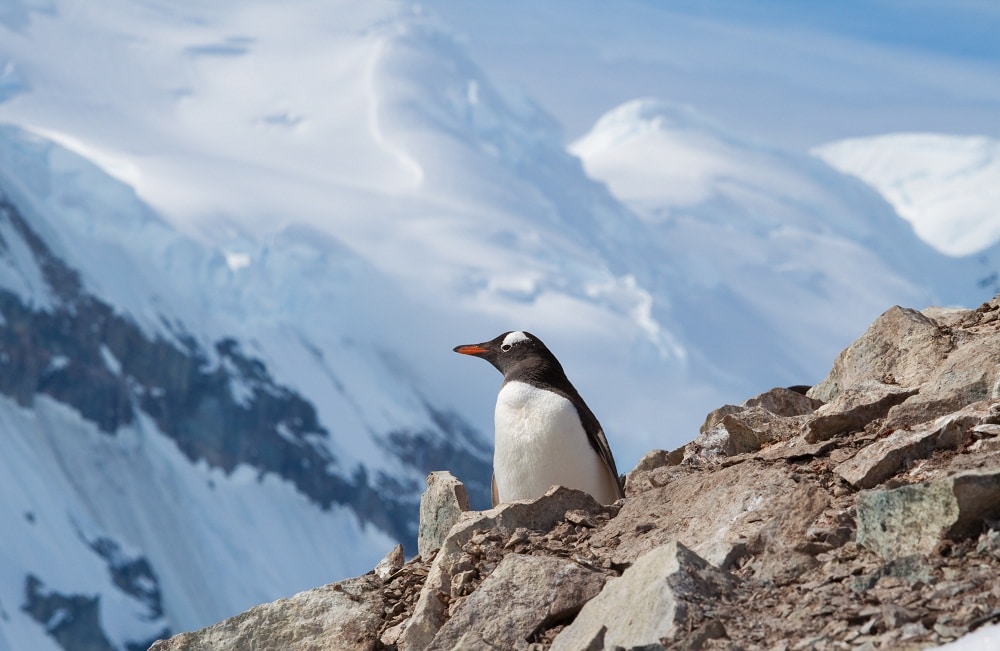 The Photo Set Up
Just off of the edge of the Antarctic Peninsula we made a stop at a little islands called Danko Island.  Like most of the places we stopped at the beach was filled with penguins.  
From the beach, little penguin highways trailed up the hills to rockeries where they made their nests.  Generally the penguins stay clumped together in groups.  However this one seemed to like its view, and nested all alone on the slope.
About the Photograph
The thing I learned pretty quickly on this photo trip to Antarctica was that you can photograph a lot of penguins. However, there is such thing as too many penguin portraits. Eventually, I learned that the best images of the penguins are usually ones taken with some sort of environmental story attached.
Over time, I worked on including mountains, icebergs, and just any part of the Antarctic environment into the image.
I photographed this on a hike up to the top of the island.  I had to sit there for a while to get the pose that I was looking for, but in the end it worked out.
For the photographers out there, I made this photo on my Canon 70-200mm f/4 IS at f11 (I didn't want to fuzz out too much of the view), at a shutter speed of 1/400 seconds, iso100 at a focal length of 160mm.