The world quaint might have been invented in Colonia del Sacramento, Uruguay. In fact, the word quaint might not go far enough in describing this little colonial city snuggled up on the coast of the Rio Plata. If it weren't for the swarms of tourists that roam the streets on weekends one might wonder if the town has become a ghost town.  Colonia is a very popular day trip from Buenos Aires, and it is easy to see why.  The town is very quite, very tame, and incredibly beautiful.  This little gem is as photogenic as a city comes as it is littered with old cars, funky street lights, and thickly painted walls.  This is my photo essay of some of the "old things" in Colonia del Sacramento, Uruguay.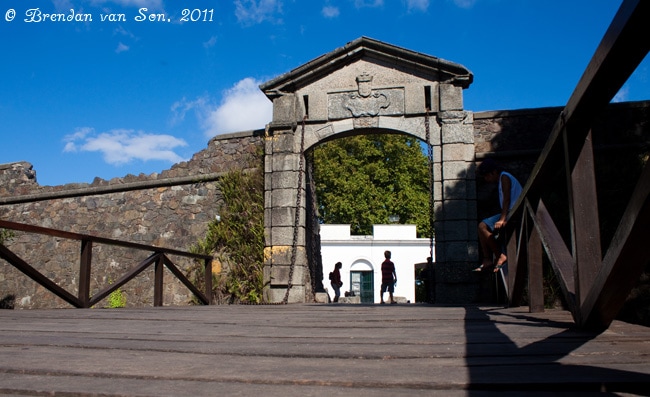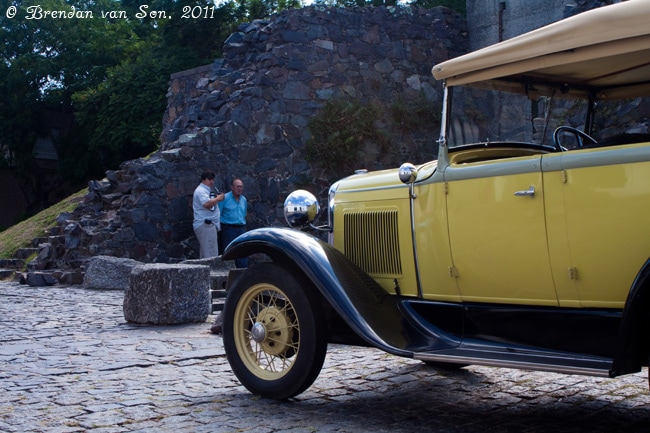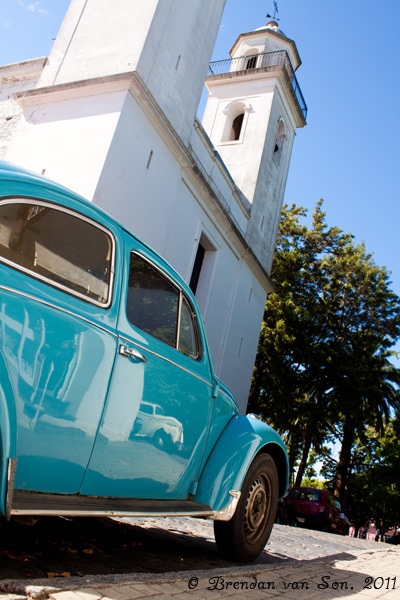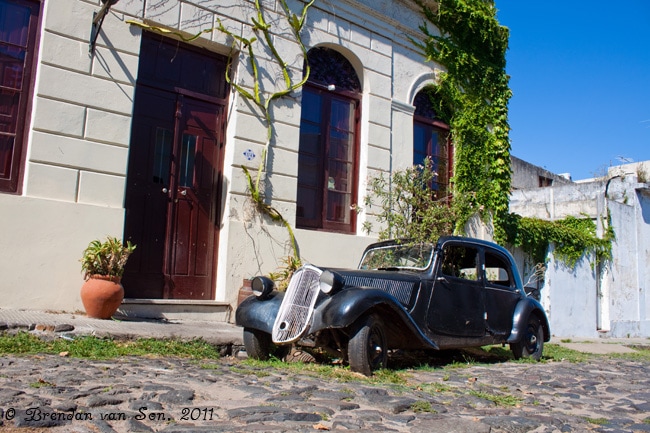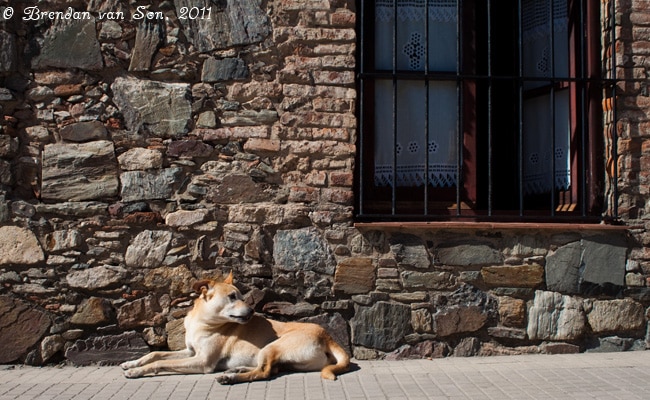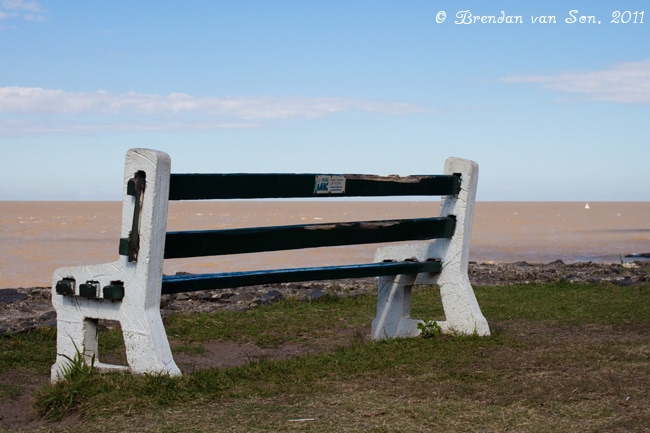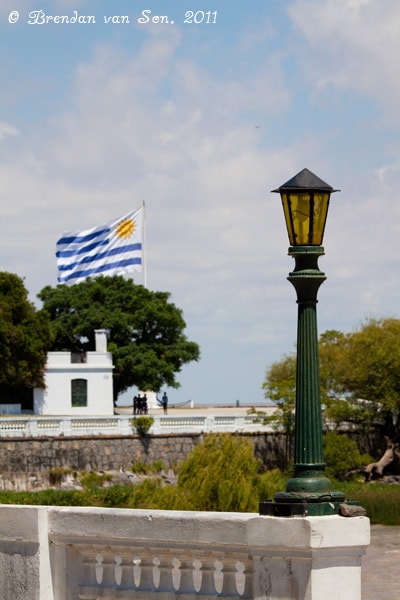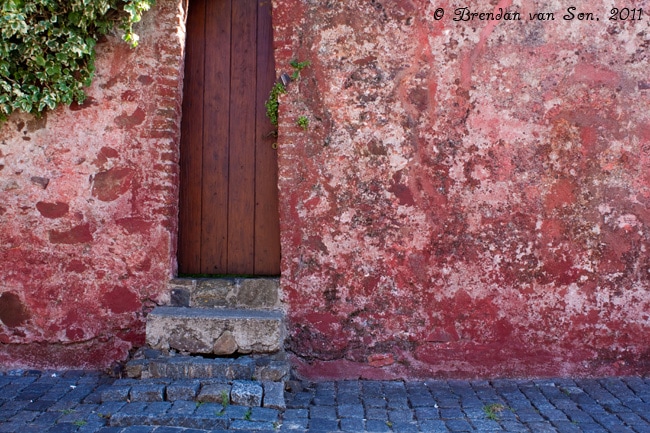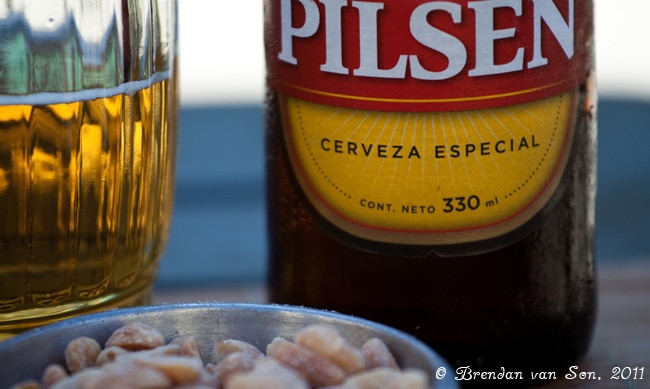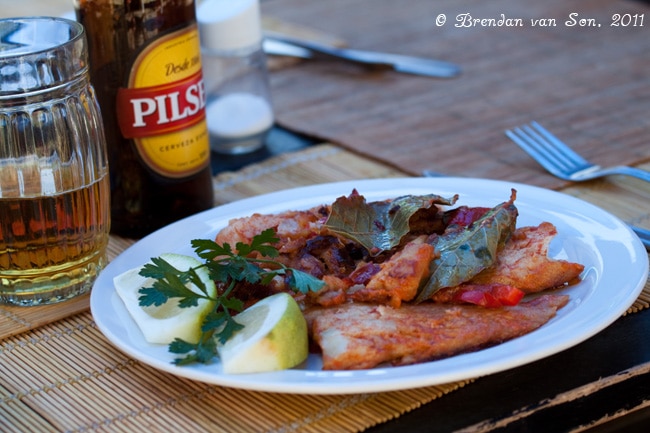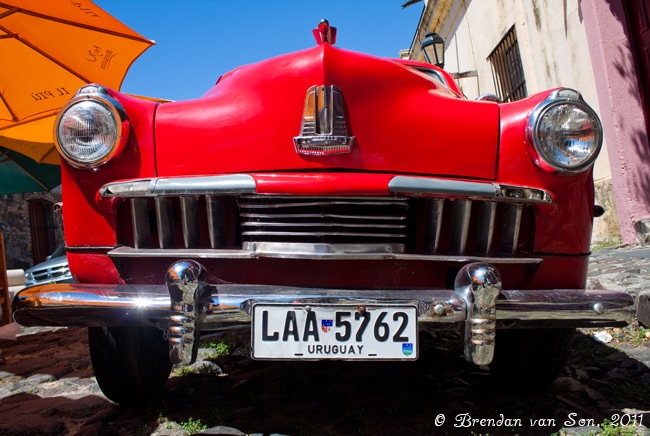 How to Visit Colonia?
You can actually do a day trip from Buenos Aires, if you can believe it. There's a ferry that heads across the Rio Plata and then you can hop the bus into Colonia. That being said, I'd recommend spending a night. When you do this as a day trip, it definitely feels rushed and you spend the better part of your day dealing with the ferries.
You can also visit on a short bus ride from Montevideo – if you're based there.
Where to Stay in Colonia del Sacramento
If you're planning on spending the night in Colonia, there are some options in town. The most obvious choice is the Hotel Royal which is right in the heart of town. If you're going more luxury there is a Radisson Hotel in town too. On the budget side, there's only one hostel in town I know of: El Viajero.