What could I possibly say about New York City that hasn't already been said?  There really is no city like it in the world, and whatever expectations you may have for it will likely be overwhelmed.  The city is a beautiful meld of cultures, a bustling center of excitement and activity, and a place of inspiration for so many people.  In so many ways New York is the face of America, but at the same time acts in a way that goes completely against your American stereotypes.  New York is full of history, public transport, a mosaic of culture, and a engaged citizenship.  Your idea of All-American is likely to be shattered in this city where people from around the world, speaking the beautiful tongues of nearly every language in the world, proudly call themselves American.
Travelling to New York City on a budget doesn't always seem like a good idea, but the truth is that if you are moderately responsible it is completely possible.  However, if you let your desires get the best of you this city can definitely be a budget buster.
Days needed: At least 3. You could spend weeks and not see everything.
Backpacker's Budget: $60-75 a day

Things to do for free in New York City
It's not hard finding things to do in New York City, and all the classic things will cost you money.  If you plan on doing the classic tourist sites be sure to get a CityPASS which costs $79 and will get you into the Empire State Building, the American Museum of Natural History, the Metropolitan Museum of Art (the Met), the Museum of Modern Art, the Guggenheim, and the Statue of Liberty and Ellis Island.
Below I have listed the things you can do for free, or really cheap: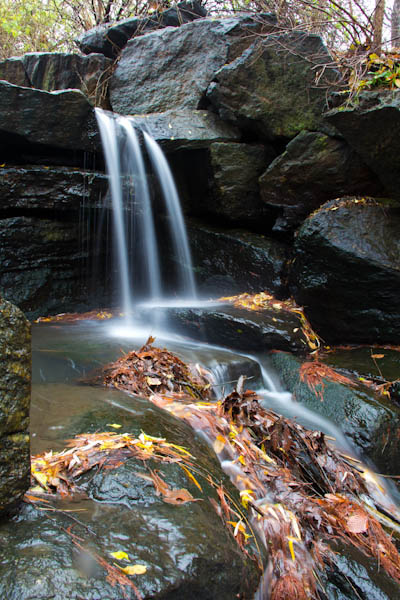 Parks: Central Park is the obvious place to go, but I warn you it is massive! Instead of trying to do the entire park chose a section of it and wander that.  I personally like the North Woods which are filled with creeks, birds and even a couple little waterfalls.  If you're into photography I'm not sure there's a better spot to shoot than Brooklyn Bridge Park.  You'll want to hike across the bridge from Manhattan to get shots of the bridge as well.  The view of the skyline and bridge across the river is breathtaking. A good, slightly off-beat place to go is High Line which is basically a bridge converted into a park.  There are some good photo ops available at Highland Park as well.  During wintertime there is no better park in New York City than Bryant Park, go for a skate or just a wander.
Forbes Galleries: Among the list of free museums in New York the Forbes Galleries are really the only ones that I would say you have to see.  Unfortunately, almost all the really good museums in New York will cost you.
Brewery Tours: A bunch of brewerys in New York offer free tours on certain days of the week.  The most popular is probably the Brooklyn Brewery which gives free tours on weekends.  I haven't done it, but I'm also told that Chelsea Brewing Company does free tours almost every day.
Staten Island Ferry: Maybe the best "free" boat ride in America.  From the ferry you'll get some stunning looks at the statue of liberty.
New York Public Library: The public library might not seem like a tourism spot, but the architectural of the building definitely makes it worth a look and a couple photos.
Historical Sites: Of course there are plenty of historic sites in New York City that you wont need to pay to visit.  One of my favourite people watching spots in the world is Grand Central Terminal. Of course Times Square is a required stop, especially in the evening.  Maybe not a historical site, but if you're just a big kid you'll likely get a kick out of the massive Toys R Us store downtown as well.
How to Eat on the Cheap
The truth is that food in New York City isn't all that expensive unless you make it that way.  There are plenty of great places to eat for less than $10.  Listing all the places to eat would be pointless, so instead I offer some guidance.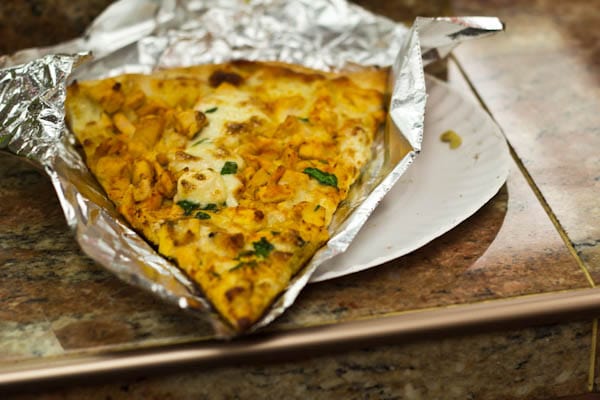 Eat from the trucks: The trucks that roam New York and park in various locations offer amazing food at a very reasonable price.  My favourite truck meal was from Schnitzel and More.
Deli Lunches: New York has some of the best delis in the world and to get a really good sandwich won't break your wallet.  Expect to pay about 4-5USD for a sandwich and a drink.
Pack a Water Bottle: Where they get you on food in the US is your drink.  Drinking water that you've taken from the tap, or asking for tap water, will save you at least a couple dollars per meal.
How to Drink on the Cheap
A night on the town in NYC can easily destroy your wallet.  If you're like me you can be "fiscally responsible" an entire week and then one good night can just destroy everything.  Below I have listed some tips to how to have a good night out while still maintaining some currency in your wallet.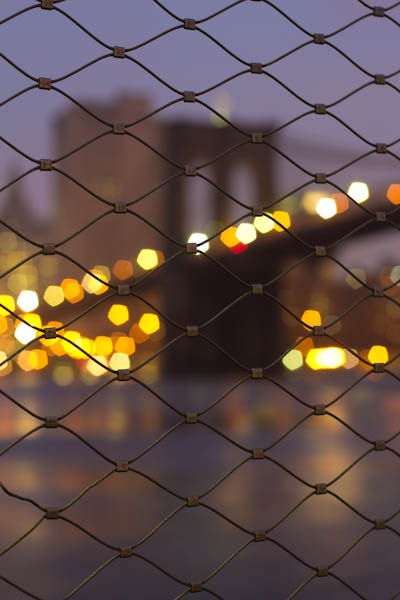 Drink Mid-Week: Of course the weekends are the biggest nights, but you're in New York City there is something going on every night.  You'll get better drink prices mid-week and if you're going clubbing the cover will be much less "extreme".
Pre-Drink: Alcohol in the grocery stores in the US is incredibly cheap, it's unbelievable how massive the markup is.  Go to the store a couple hours before going out and get a little bit lubricated on a bottle of cheap stuff.
Go on a Pub/Club Crawl: You'll likely get a lot out of doing a crawl, especially if you do it through one of the hostels.  For one, you won't have to pay multiple covers, which should save you money.  And of course it offers you the opportunity to meet a score of new people.
Drink Beer: This I will never understand.  A bottle of beer in the grocery store is about $1.50, at the bar it is about $4.  That's a mark up of about %260.  A 26 ounce bottle of vodka is $15 that's about $0.58 per shot.  But somehow a vodka and sprite is $6.   Add $0.02 for the sprite for an even $0.60 per drink.  That's a mark up of 1000%.  If you want to spend a fortune on highballs in the states go for it, but you're getting about 4 times better bang for your buck drinking beers.
Drink at Pubs: The prices at the pubs are cheaper than the clubs and your also going to save yourself between $15 and $30 in cover charges you get tacked on at the nightclubs.
Getting Around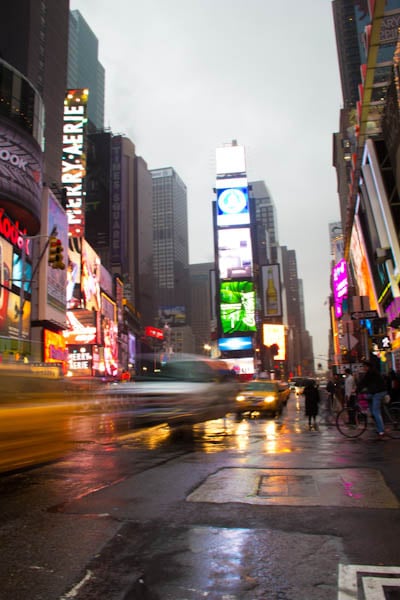 The stories of the subway are all horrible, but the truth is that they aren't really that bad and they will get you nearly anywhere you need to go.  I love that New York really is a walk-able city despite being huge.  But if all else fails just jump on the subway.  You can get a Metro Card which you can load and gives you some extra credit depending on how much you put on it. Or, you can also buy a week pass for the train if you're staying a while.  Otherwise, each subway ride will cost you $2.25.
Getting into Town
Bus: If you're looking for cheap bus tickets to get to or from New York City check out Megabus.com, I got a ticket from New York to Toronto for only $12.  Their buses are double-deckers and have plug-ins as well as wifi and are very comfortable.  Beats the Greyhound any day of the week.
Train: The Amtrak connects into downtown Manhattan and makes it easy to switch onto the subway and get anywhere in the city.
From Airports: If you choose to fly to New York there are lots of easy ways to get downtown from the various airports.  From JFK to Manhattan you'll want to take the airlink to Hamilton Beach station and then take the A express train to Manhattan.  The trip costs $7.25 and takes about 45 minutes.  From Laguardia there is no train but you can catch one of many buses.  There is a bus called M-60 which goes to the Columbia University area of the city close to the HI New York Hostel.  That trip will take about an hour.  If you're coming from Newark you can take transit, but I think you're better off just paying a little bit more and catching SuperShuttle.  The shuttle is only $17 and will take about 30 minutes to an hour depending on the time of day and where you are going.  You can catch SuperShuttle from any of the airports.
Where to Stay
I was put up by the HI New York while I was in town.  You check out the entirety of my HI New York Hostel Review, but the short of it is that the HI is a great place to stay for its location and the ease of staying there.  I do think that you can probably get better value staying somewhere cheaper.  Spending $40 a night for a dorm bed can really cut into your wallet.  I've had friends stay at the New York Loft Hostel who loved it ($25), maybe give them a try and let me know what you think.  You can check out all of the New York City hostels here.