I think of all the places I visited in Europe, London was the busiest. I would have expected it to be Paris, Rome, or perhaps Madrid, but London was intense. Walking anywhere near the sights like Buckingham Palace or Big Ben can quickly turn into a test of patience. That being said, there's good reason that London is so busy: this is the gateway to the world. London is the world's #1 global city whether we like it or not. Along with that, everything you could ever want or need you'll find in the city. All cultures, foods, styles, and people seem to be represented here. If it's a global city you're looking for, you'll find it in London without a doubt.
Time Needed: 3-4 days
Backpacker's Budget: 50 pounds a day
Things to do in London for Free
Putting together a guide of all the things to do in London seems silly to me. Instead, I've compiled a list of the things that you can do for free in the city. I think that most are pleasantly surprised by the variety of free options in town.
Museums: Although some charge extra for special exhibits, all of London's National Museums are free.  Among the most popular ones are the British National Museum, the Natural History Museum, and the Science Museum.  Personally, I thought that the best was the British National Museum, so if you have to make it to one that's your place.  Otherwise, there are few buildings more beautiful then the Natural History Museum, so even if you don't have time to wander through, it's worth stopping in to check out the entrance way.
Galleries: There are a couple of free art galleries in the city as well.  Among the most popular are the Tate Modern and Tate Britain galleries.
Parks: One thing I really like about London is the parks.  There are loads of nice green spaces that the people actually use.  Near Buckingham Palace, the Green Park is great.  Massive Hyde park and the adjacent Kensington Gardens are also a nice place to wander.
Markets: I guess I never really imagined London to be a market city, but there are some really good markets in town.  I visited 3 in London: Camden Market, Portobello Market, and Petticoat Lane Market.
The Waterfront: The waterfront is entertaining both in terms of a people watching destination, but also to catch a view of some of the most famous sights.  Across the bridge from the parliament buildings you have the London Eye as well as a number of museums, patios to get a beer, and there are always street performers around to entertain.  Hike up the river from the Eye and you'll also have a great glimpse of London Tower Bridge which is my favourite spot in the city.
Theater: There are all sorts of cheap London theatre breaks available.  If you're into theatre, there are few better places in the world to take it in than this great city!
Where to Eat in London on a Budget
It might be a little bit sad, but I spent almost every penny of my eating on Kebabs and Curries.  The food is good, and although it's not British it's become almost as English as Yorkshire pudding. I wish I could give you a guide of places to eat in town but between the French cafe's, American fast food, and Middle Eastern and Asian take-away I'm sure that you'll also be able to find some British food… I think.
Where to Stay
One of my favourite parts about London was my hostel.  I stayed at a place called Clink78 which is an old converted courthouse in Earl's Court.  Now the location could easily be better, but it's not bad and the quality of the hostel is as good as they get in the UK as far as I'm concerned.  Check out my review of Clink78.
Obviously there are plenty non-hostel options as well.  If you're looking for higher class hotels in London.
Travel Photography
If you're looking to shoot travel photography, London is a great place to shoot.  Most people prefer to shoot down along the Thames River because you get classic sights like the London Eye, the Parliament and Big Ben, Millennium Bridge, and the Tower Bridge.
I've also created a guide to travel photography in London, if you're interested.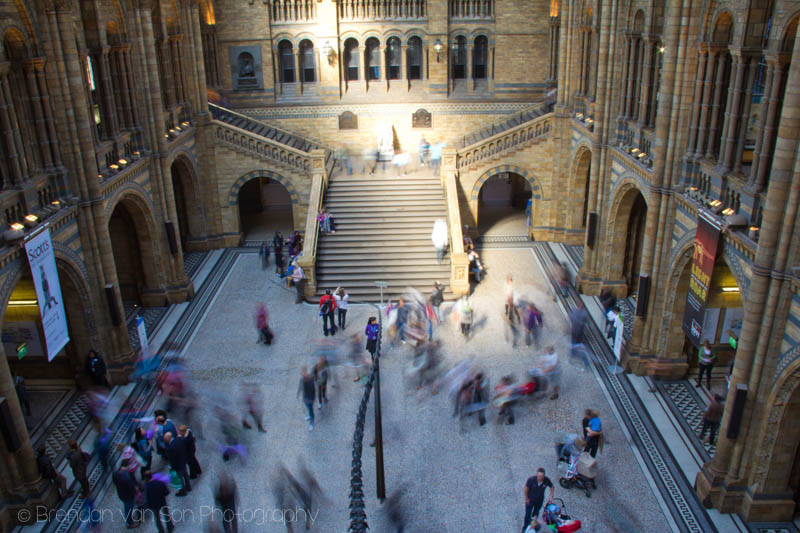 Getting out of Town
Being the center of the world means that you can quite literally get anywhere in the world from London.  If you're travelling by train you'll find connections all over the UK and even a high speed train to Paris.  There are buses that run from the National Express Station in Victoria Park throughout the UK as well, and the price of the bus is quite a bit cheaper than the train.  Flights leave from Gatwick and Heathrow Airport to basically anywhere in the world.
Photos of London