I was pleasantly surprised by Glasgow. It seemed to have an interesting vibe to it.  Many people see Edinburgh as this fairytale city, which is great.  But I thought of Glasgow as a gothic, almost medieval, cit.  A city with great power and an intense mood.  The stirring of the senses in Glasgow is inevitable.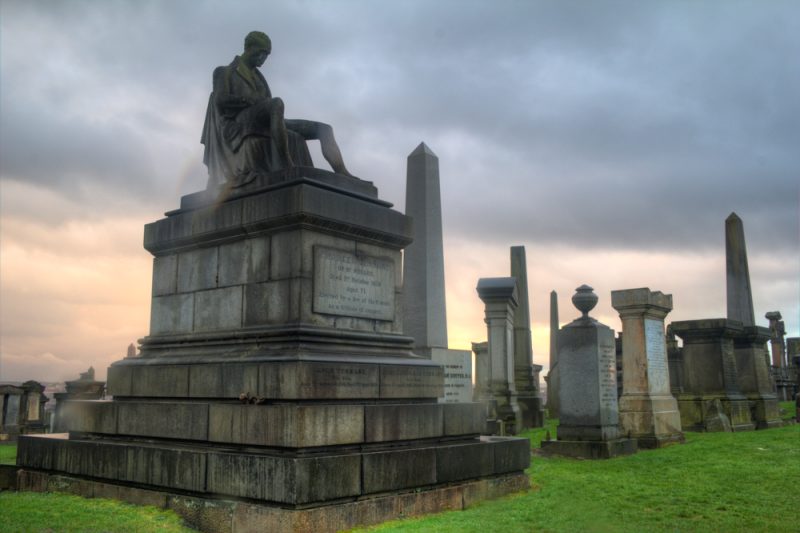 To me, Glasgow felt a little bit like Gotham City from batman mixed with a hint of old New York City. Maybe it was the weather when I was there, but Glasgow almost appeared to be a city straight out of a cartoon or an elaborate movie scene.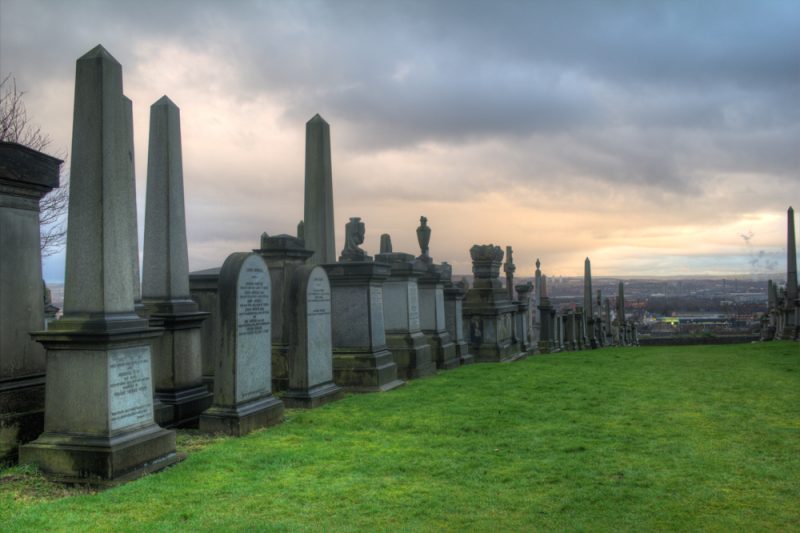 No place in Glasgow screamed "movie" more than the Necropolis. I headed into the Necropolis about an hour before sunset to try to capture some of the eerie feelings that it seems to exude. It turned out to be one of the most photogenic places I have ever photographed. The green grass couldn't possibly be greener and their vibrant look couldn't be contrasted any more greatly than by the soulfully depressing grays of the gravestones and imposing sky.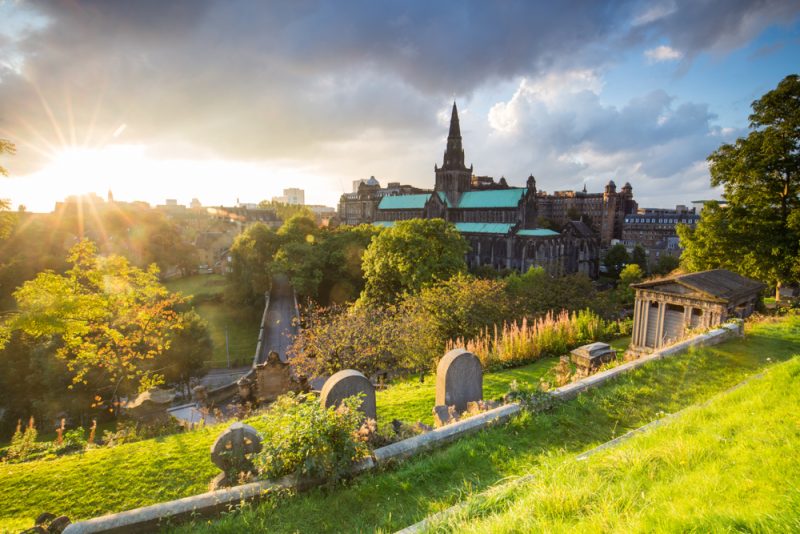 Between short spurts of Scottish rain and heavy winds I managed to pull the shutter of my camera more than I ever intended to. I've only seen one of the Harry Potter movies, but the comment among friends who have seen the images already is that the photos remind them of the movies.
What do you think?