How to Take Great Travel Photos with a Point and Shoot Camera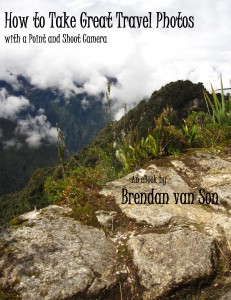 In our travels how often do we find ourselves wowed by a spectacular view?  Eagerly we dive into our pockets and pull out our point and shoot cameras and hold them up in excitement, ecstatic to have the opportunity to capture the view, the moment, and especially the feeling of the world that lies in front of our eyes. But then how often do we look down at the LCD screens of our cameras disappointed with what it has captured.  The sky is whitewashed, the valley doesn't look as deep, and the colours don't have any dimension to them at all.  It really is one of the most frustrating parts about travel photography, it seems impossible to match the mood and feel of an place we witness in person.
The simple excuse we often make is that we don't have a good enough camera, but I can tell you that it's not the camera at all.  In fact, users of the high priced DSLR cameras are faced with the very same issues as those of use who use point and shoot cameras.  You can take great travel photos with your point and click camera, it's just a matter of learning a couple of tricks of the trade.  My brand new eBook "How to Take Great Travel Photos with a Point and Shoot Camera" has been called one of the best travel photography books out on the market.  It is put together in a simple way to steer you towards not only good travel pictures, but amazing ones.  After reading this book you will begin taking pictures that you won't be ashamed to show to your friends and family when you get home.  Check out the features of this great book: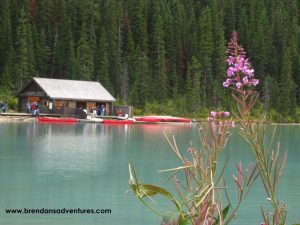 No tech talk! Knowing your camera is one thing, but you don't really need to know the ins and out of technical photography to take great travel photos.  Instead of tech talk I explain to you the simple way to take a great picture.  This is not one of those photography books that rattles off scientific methods. It's just straight and to the point.
Tricks of the Trade! The truth is that getting sharper images is simple, there are just a few tricks that all the pros use to get those knife sharp images.  And I'll spill the beans for you in this book.
Shoot in any Situation! We often keep our cameras hidden away in certain situations (at night, in museums and churches) because our point and shoots just don't take those images well.  In my eBook there is a description of all types of travel photography, and an easy guide to shooting in everyone of those scenarios, so you'll never have to say that your camera doesn't shoot something well.
A guide to photo editing!I also give step-by-step guides to doing some very cool things with your travel

The sun setting in nearby Flores, Guatemala

photography on your computer.  You'll learn how to do things like straighten distorted buildings, replace a boring sky with a more dramatic one, and even remove unwanted objects and people from your images.

There is much more as well! 65 pages, in total, including at least one of my photographs on each page, each taken with a point and shoot camera.
Still not convinced?  Here's a blurb from a recent review:
"Read the guide from cover to cover, study the excellent examples, then grab your camera and get shooting. If you follow the tips, tricks, and techniques in this guide, your photographic skills have nowhere to go but UP. Oh, and one last thing, since it's an e-book you can take it with wherever you travel to without adding any extra weight!" – Nancie McKinnon
The price for a limited time is only 7.99$, a great deal in comparison to some of the more expensive photography books out there.  I'm so sure that you'll enjoy it that there is 100% money back guarantee in the case you don't.
The book is also available via Amazon.com in their fantastic handheld kindle form.  To buy the kindle form from Amazon click here otherwise you can by the eBook version, which will be sent directly to your email inbox, by clicking the buy it now button below.