Canadians often argue about which province is the most photogenic. Provinces like Alberta, Nova Scotia, Newfoundland, Quebec, etc. are all incredibly beautiful places. But you'll be hard pressed to find a more picture perfect place for photography than British Columbia. As an Alberta-born Canadian, that's a bit tough to admit.
The diversity in this province is amazing, and the sheer scale of nature in BC is just hard to match.
On this post, I'm going to walk you through a guide to the best places for photography in the province of British Columbia, Canada.
Yoho National Park
One of my favourite things about Yoho National Park is the name. The word "yoho" is an expression of awe in native Cree. It's like "wow". And this part of the province of British Columbia is definitely wow.
Yoho National Park is definitely one of the best places in BC for photography, but many might associate it closer to photography in Alberta. The park is just a short drive from Lake Louise and borders Banff National Park. So, most people visit Yoho from Banff or Lake Louise.
But, honestly, so many people just don't know it exists.
Within Yoho National Park, there are a number of photo locations. The most obvious being Emerald Lake.
This lake is absolutely beautiful, and the lodge makes for a great subject. Personally, I'd recommend coming here at sunset. At sunrise, the light can get trapped behind The Rockies and leave your photography backlit.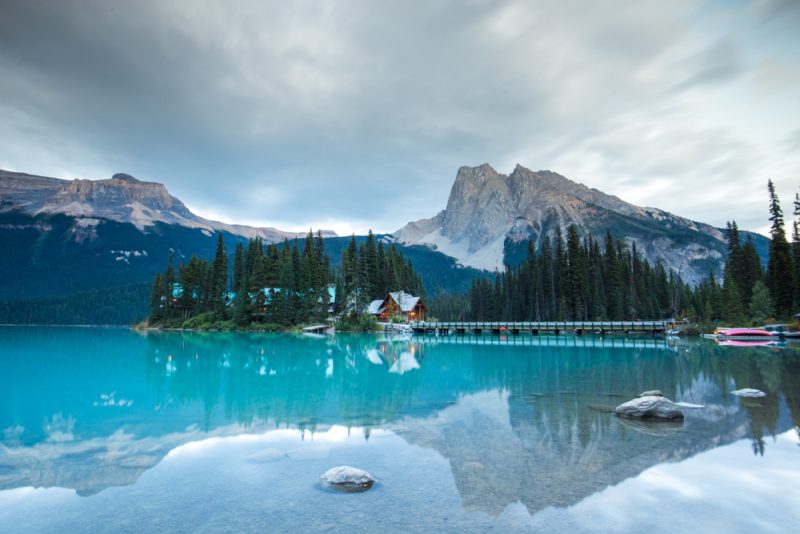 Takakkaw Falls is the second location in the park.
The drive up to Takakkaw Falls is beautiful. And then the waterfall itself is just downright unbelievable. In fact, I'm always amazed how few tourists are here (relatively). It's one of the special things about Yoho National Park, I think. Though it's still in the heart of the Rockies and close to Banff, it is far less busy.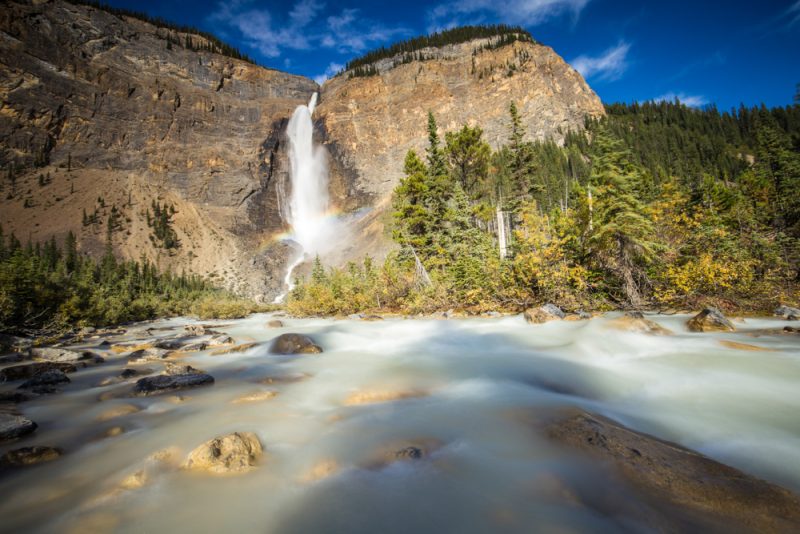 Lake O'Hara isn't an easy place to get to, but it's phenomenal.
In the summer, the only way to get up here is either to have booked the mountain hut months in advance, or by doing a day trip. If you can get up here for more than a day, it's totally worth it. There are so many incredible hiking trails and the views are unreal.
One of the tricks for getting to stay at Lake O'Hara is to try the shoulder season of spring. You'll have to hike the road as the bus won't be operating, but you'll have the area all to yourself.
Haida Gwaii
As far north along the British Columbia coast as you can go before it becomes Alaska, you have the incredible islands of Haida Gwaii. These islands are home to some of the highest bear population in Canada, and is natural paradise.
The remote islands are definitely the path less explored. In fact, many Canadians don't even know about them.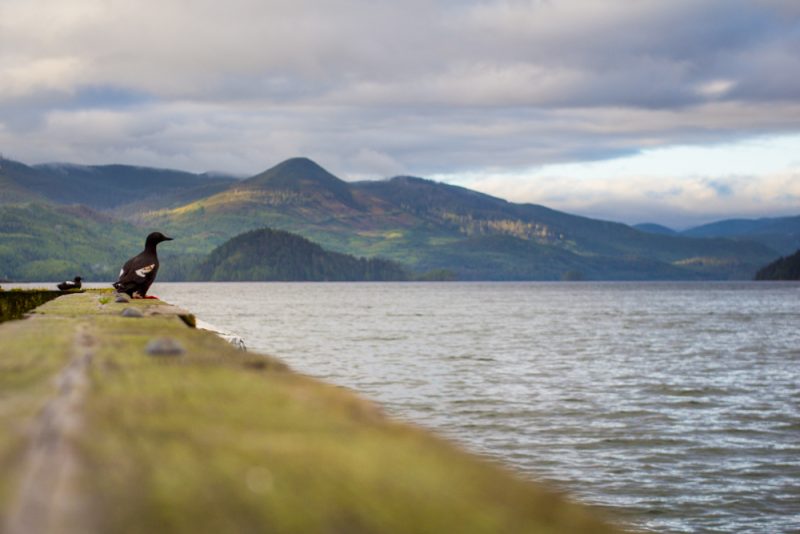 However, they are wild heaven and one of the most beautiful places on the planet.
From a photography perspective, you have bald eagles, bears, totem poles, rain forest, coastline, and even a couple shipwrecks!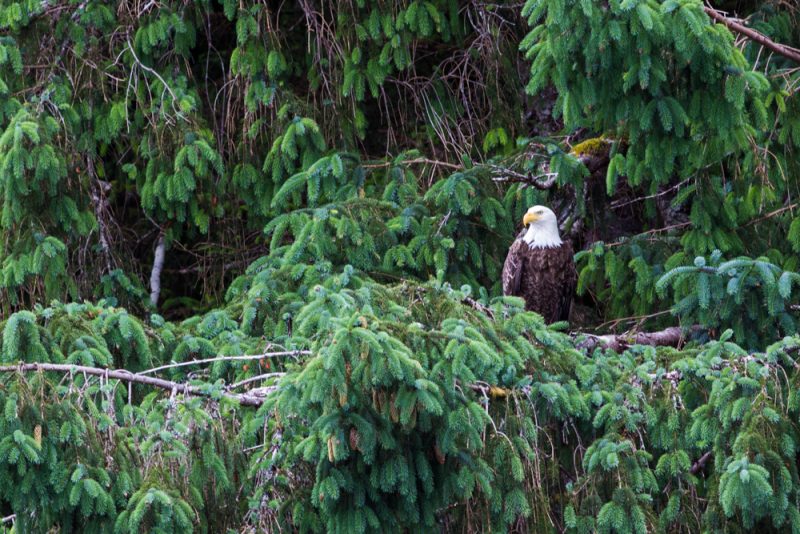 Port Alberni
This is a bit of a different photo location in BC than your standard "mountains and lakes".
Port Alberni is the heart of British Columbia's forestry and fishing industry and while it isn't your typical photography destination, it's definitely worth a stop while driving through this huge province. The fjords are worth exploring, and even the industrial side of things is very photogenic.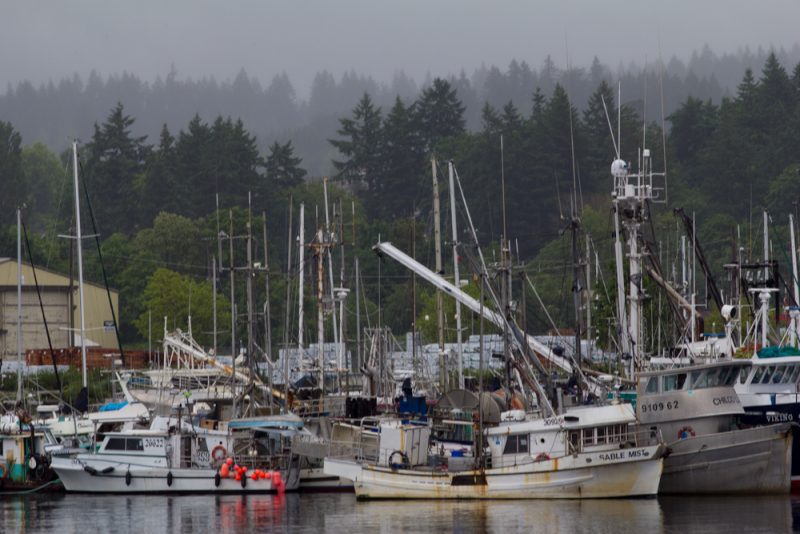 Prince Rupert
Personally, I think Prince Rupert is Canada's best kept secret. This northern coastal BC town is just special.
The town of Prince Rupert is remote. In fact, the nearest significant international airport is Edmonton, Alberta which is about a 16 hour drive away.
There are only three ways to reach Prince Rupert without flying. The first is by overnight ferry from Vancouver Island – a journey that cuts through the inside passage and is beautiful in itself. Secondly, by train journey from Edmonton, Jasper or Prince George. Or by driving. If you're coming from Jasper, it's at least 12 hours of driving time. So plan stops.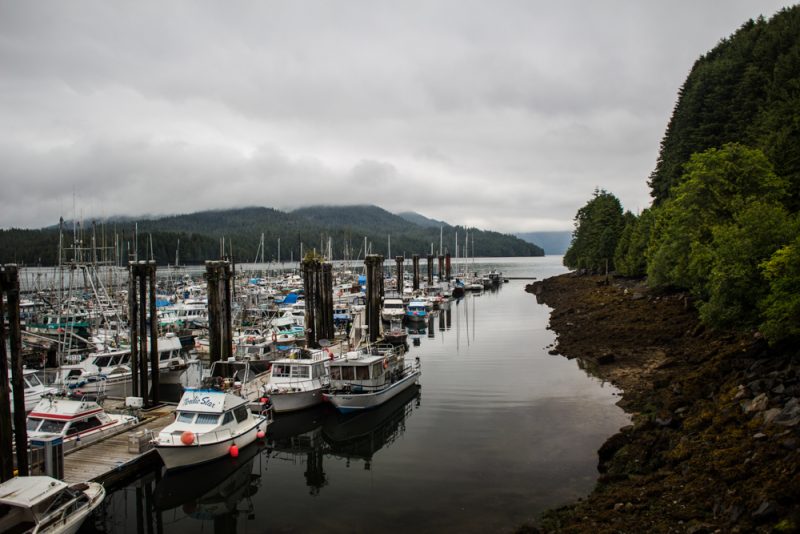 Prince Rupert itself is a calm coastal town, with plenty of deck space in the summer to enjoy the sea views. It's also home to a massive concentration of bald eagles, who often sit outside of restaurant terraces looking for an easy snack.
My biggest recommendation for Prince Rupert is to splurge for a visit to Khutzeymateen Grizzly Bear Sanctuary. This is one of the most incredible photography experiences you can have anywhere on the planet. From zodiacs you'll often find yourselves less than 10 meters away from massive coastal grizzly bears. On just a 4 hour excursion through the sanctuary, we spotted nearly a dozen bears – as well as plenty of bald eagles and other wildlife. It's incredible.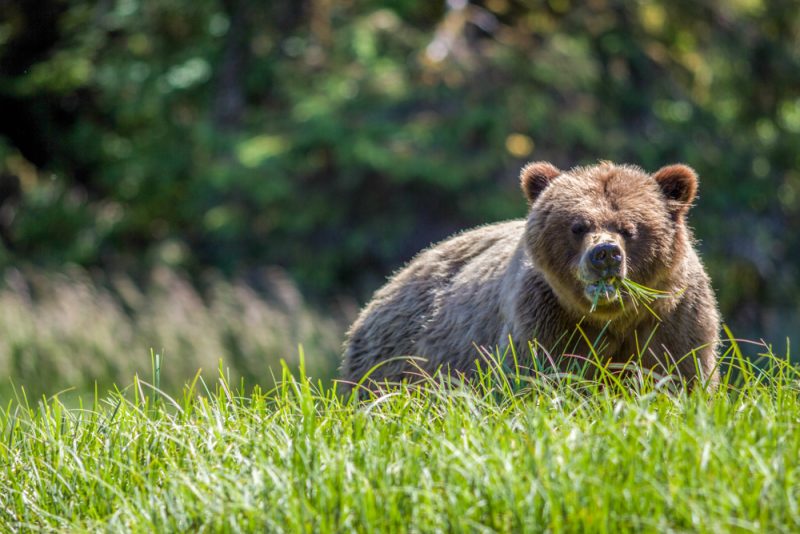 Telegraph Cove and Alert Bay
This list of the best photography locations in British Columbia is probably a pretty good indication about how much I love Vancouver Island. And while most people tend to focus on the south of the island, my love is for the north of the island.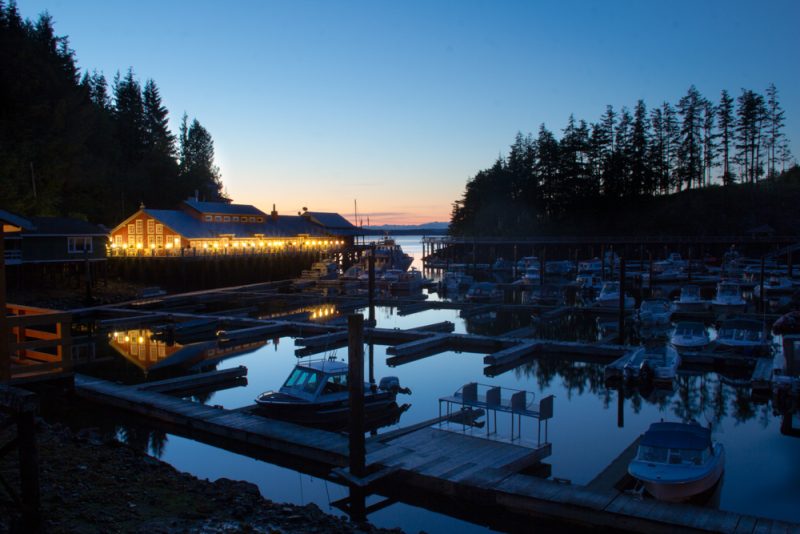 In particular, I love the area around of Telegraph Cove.
This area is home to some incredible photography experiences. For example, there are a number of whale watching excursions you can do out in the area. This region has a high concentration of orcas as well as other whales. It's one of the best places in BC for whale watching.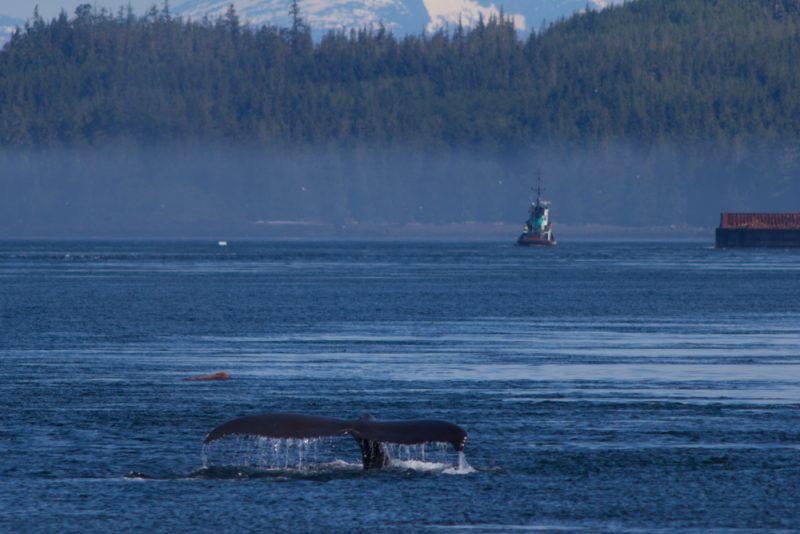 Off the coast, there are a couple islands worth exploring too. While Malcolm Island is the biggest, I personally love Alert. There's an incredible totem pole display, a historical burial ground. And on the island there is a really cool ecological park with a nature boardwalk.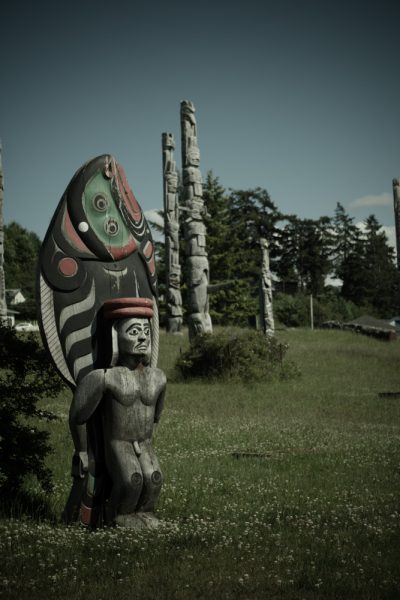 Ucluelet
This might be controversial, but from a photography perspective I prefer Ucluelet to Tofino.
Tofino is definitely the more popular travel destination, but I think there is far more photogenic spots just a bit farther south in Ucluelet.
Here in Ucluelet, you have access to some of the West Coast Trail. You also have access to some of the most beautiful coastline in British Columbia. There are tide pools along the rocks to explore, there's a lighthouse, and there's the rainforest. It's easily one of my favourite places for photography in BC.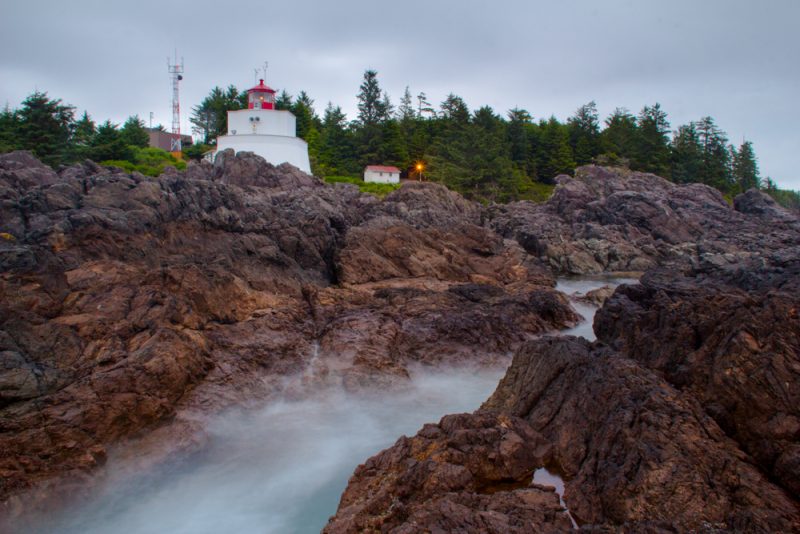 Vancouver
We've obviously covered some of the best places in British Columbia for nature photography, but there are some cool cities in BC as well. The second biggest city in Canada is Vancouver, and it might actually be the most photogenic.
As Vancouver sits on the end of a peninsula, it is nearly surrounded by water which makes it a really fun city to photograph. You have lots of open spaces to capture the city's skyline.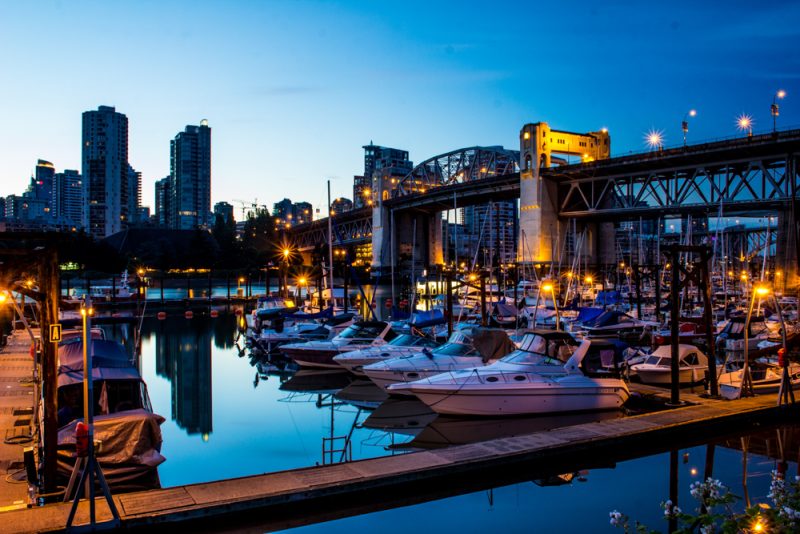 Moreover, you have a lot of nature to explore right within the city. Over on Stanley Park you not only have views of the city, but plenty of nature to explore. Over in West Van you also have Capilano with its suspension bridge that always makes for a good photo.
Victoria
Maybe Canada's most beautiful capital city, Victoria is definitely worth a couple days of photography.
In the city itself, Fisherman's Wharf is a great place for photography. There are often sea lions popping their heads up there too.
Parliament is a fun place for photography, especially on a nice summer day.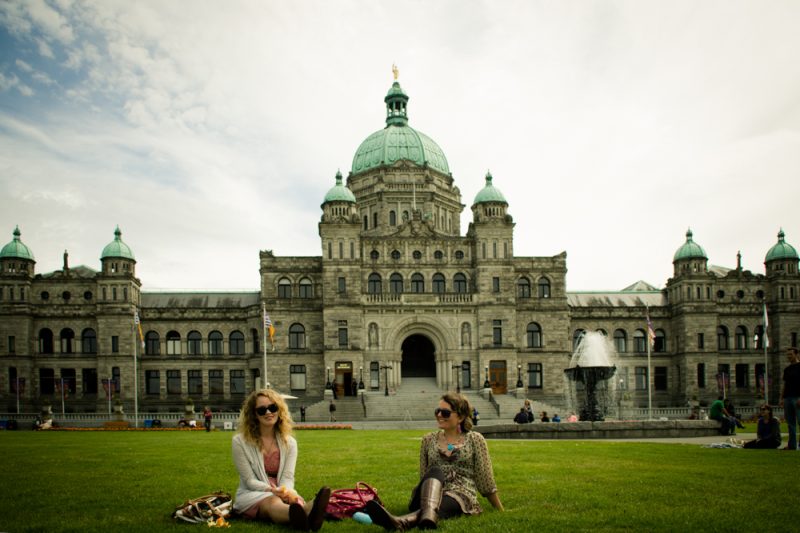 You also have the Empress Hotel which is one of the famous railroad hotels of Canada. I'd personally recommend photographing the Empress at blue hour – it seems to really come alive in that sort of light.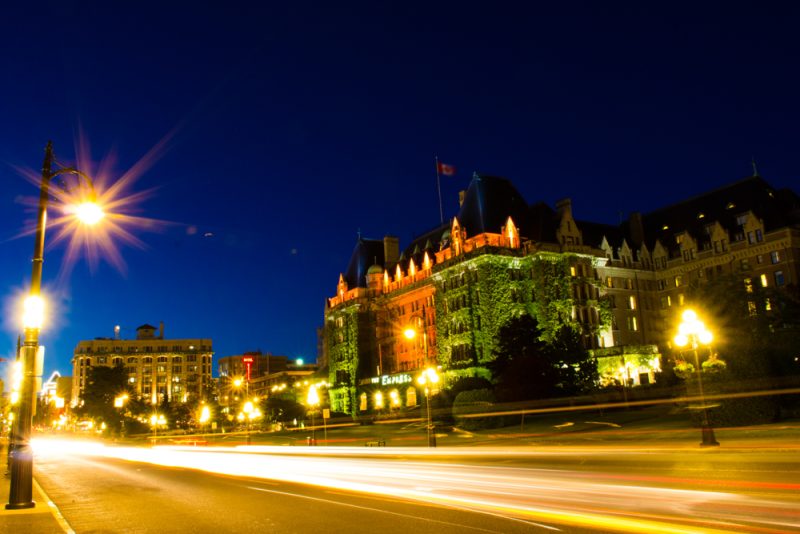 Victoria is also a great place to go whale watching especially in the seasons where the transient whales are cruising the area. In fact, you can often see whales from the shoreline trails.
Wells Gray Provincial Park
This is another one of those local secret spots. In fact, if I wasn't working as a tour guide in my university summers, I don't think I ever would have discovered this place.
Wells Gray is a park found on west of the Rockies. You access the provincial park from the south at a town called Clearwater.
Inside the park, there are some spectacular waterfalls.
The biggest of the waterfalls is Helmcken Falls which is quite a way up the road. It's not only a massive waterfall, but the geography around it is just fantastic. It's definitely worth the visit.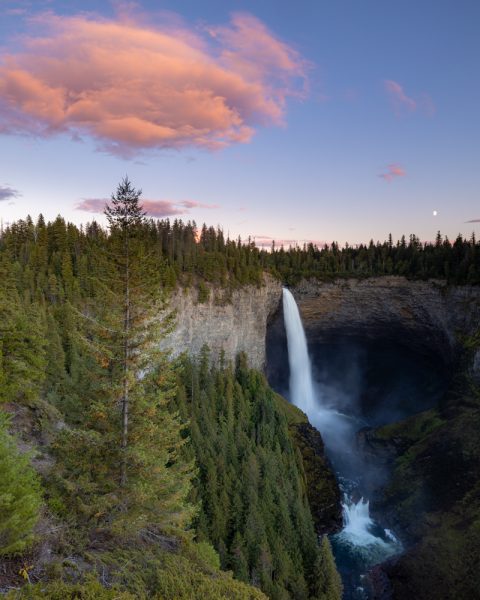 Closer to Clearwater you also have Spahats Falls which is almost like a mini Helmcken Falls. It's definitely also worth a photo despite not being quite as grande.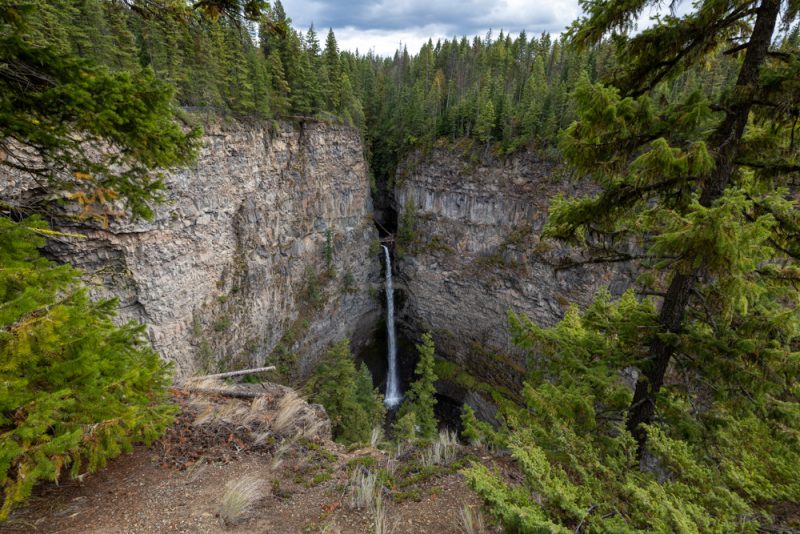 Up river and up the road you do also have some other locations worth looking at. There's a spot called Bailey's Chute where the salmon run and there are often bears fishing. Then, up at the top you'll get to Clearwater Lake.
Joffre Lakes Provincial Park
This is maybe the most popular hike in British Columbia these days. It's also maybe one of the best photo spots in BC.
As an Albertan, I didn't know about the park at all until I came across it while doing some research for a travel photography client. As soon as I saw images, I knew I had to spend some time here.
The provincial park essentially houses 3 lakes and a stunning trail that climbs through the forest and to each of them. The lakes are pretty aptly named the lower lake, middle lake, and upper lake.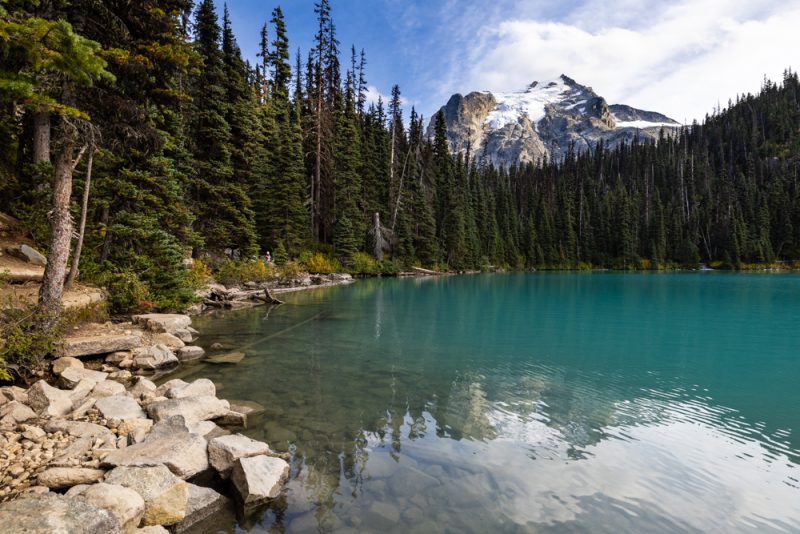 Personally, I hiked to the top and and camped at the edge of the upper lake. I thought it made the most sense as a photographer. However, I got hit by some really inclimate weather and struggled to get great photos at the upper lake.
In hindsight, I think the best spot for photos at Joffre Lakes Provincial Park is the middle lake. If I could do it again, I think I would hike up for sunset at the middle lake and then hike back down, rather than camping at the top – regardless of how epic the upper lake is.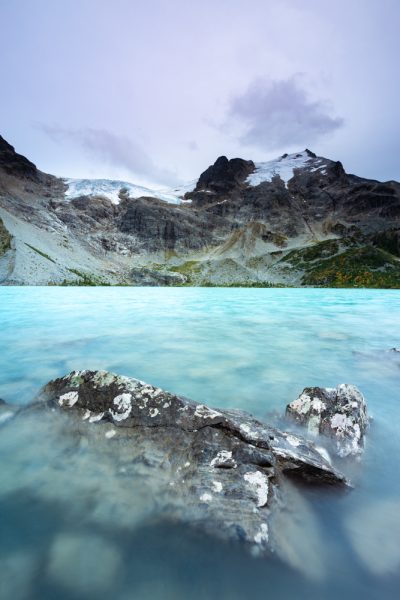 Bridal Veil Falls Provincial Park
Due to the proximity to Vancouver, this is a really good spot for a hint of nature photography without needing to dive to far into the province.
It's actually incredible that a place this beautiful sits so close to the main highway, too.
The waterfall itself is beautiful, and is a quick 15 minute walk from the car park. From a photography perspective, I'd highly recommend getting up and close to the waterfall. The perspectives of the water running down the cliff walls are beautiful.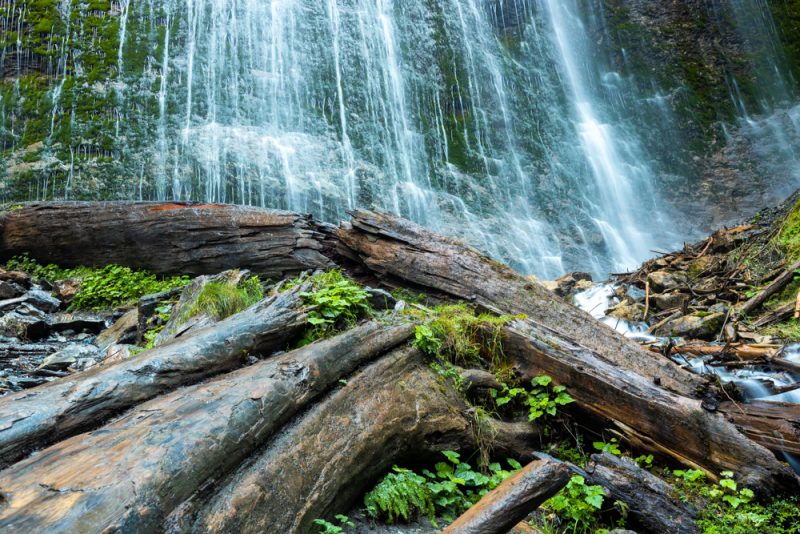 I will also say that this is a great place to get a nice look into the rainforest here in British Columbia. It is so green here that it sometimes just doesn't even make sense.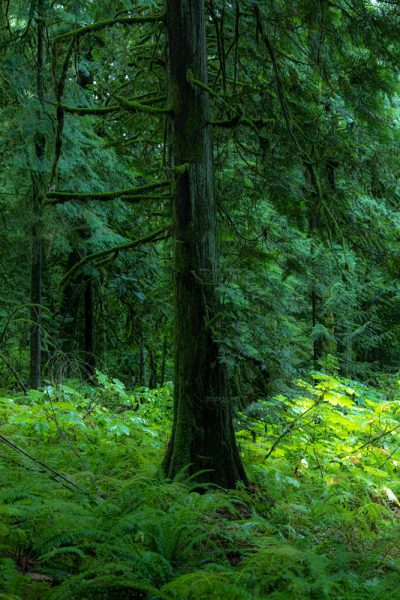 Best Places in British Columbia for Photography
As always, this list is ongoing. Though I've spent a lot of time exploring British Columbia for cool photography locations, it's a never-ending mission. If you have any personal favourite photo locations in the province, be sure to leave a comment below and let us know.