Of all the places I was going to re-visit on my American road trip, it was New Orleans that I was most stoked about re-shooting.  Part of the reason I was so excited to come back to New Orleans was because the last time I was here, all I did was party.  I didn't do much in regards to travel photography at all.  And well I was looking forward to actually capturing some photos – from a non-bar location – this time, the majority of my excitement comes from the fact that this city is just plain and simple fantastic.  New Orleans is about great food, lively street life, soulful music, and pure energy.  In so many ways, New Orleans is as close to an exotic destination as one finds on the continental US.  It's got great architecture, atmosphere, and plenty of opportunities for travel photography.


Where to Photograph in New Orleans
The beauty of shooting photography in New Orleans is that there is such a variety of things to photograph. Thus, I've broken this guide down into sections, since everyone has different goals in travel photography.
Street Life
The best place to experience the street life in New Orleans is the French Quarter, without a doubt.  There are bands playing on nearly every corner, interesting characters wandering about, and when the party starts rolling, there is a constant barrage of scenes that can be shot.  During the day, I like Royal Street the best.  It's "cleaner" than Bourbon Street (aka, smells less like piss), and there is much more music.  Once the evening rolls around, the entertainment value on the streets is higher on Bourbon Street.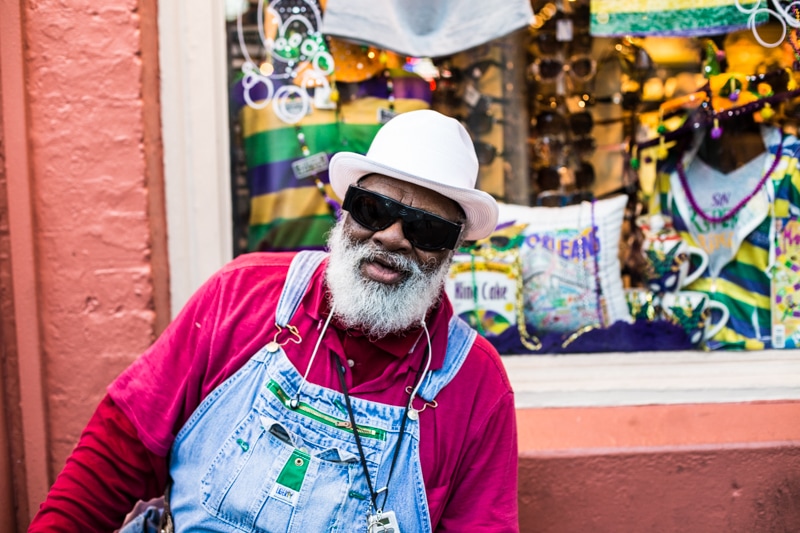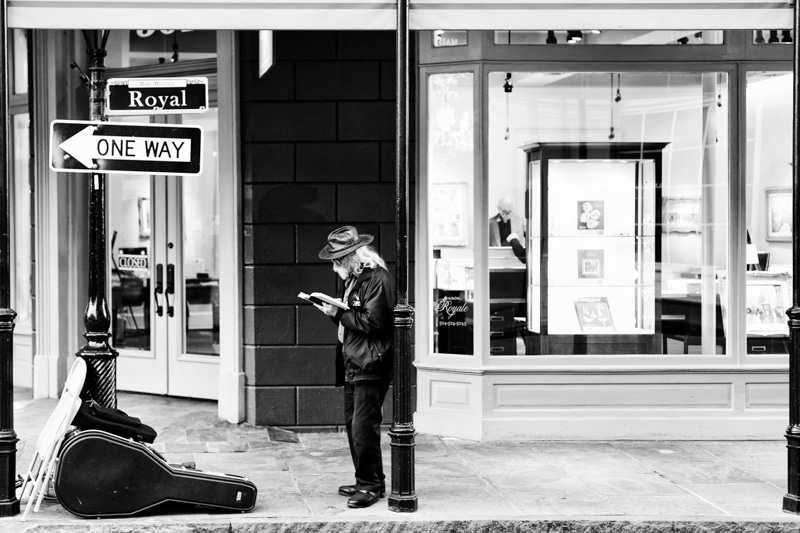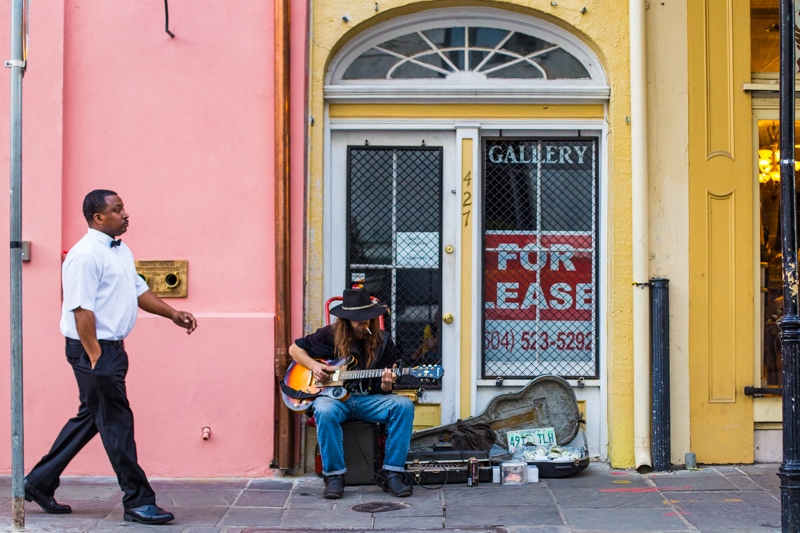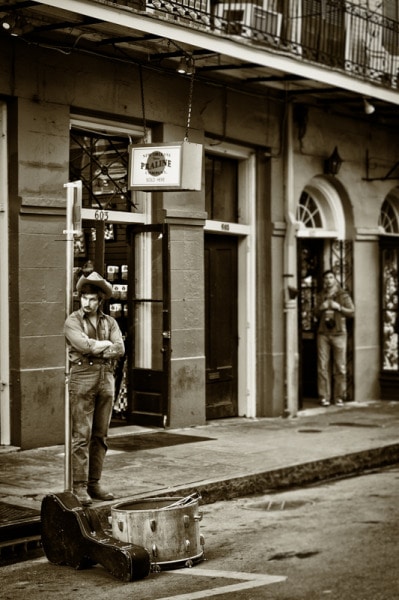 Nightlife
Although the first thing that comes to most people's minds when they think nightlife in New Orleans is Bourbon Street, I actually much prefer Frenchmen's Street.  The bars always have the best music and the vibe is much more "local"; as in, You don't have that woman from Houston screaming "waooooo, NAWLINGS!!!" every five seconds.  The music at bars like The Blue Nile is fantastic almost any night of the week.  So, if you want to photograph bands in New Orleans, this is the place to go, in my opinion.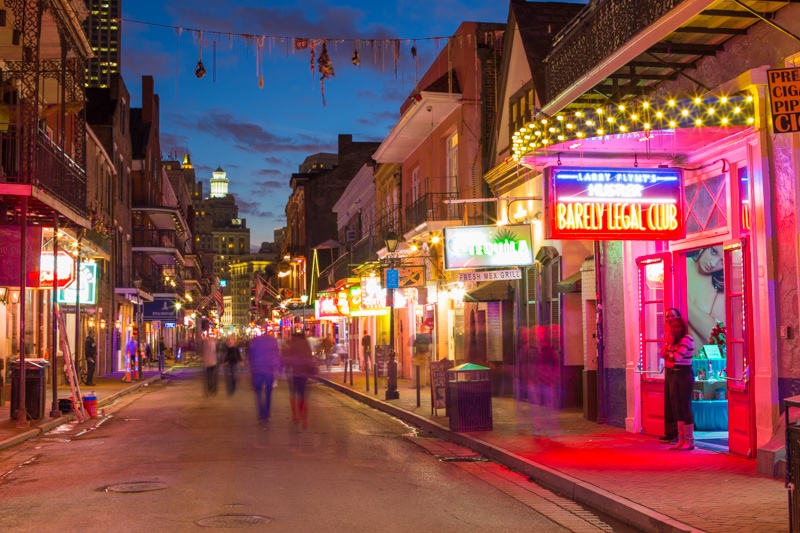 Architecture
There is plenty of architecture in New Orleans to be photographed.   You can really find cool houses anywhere in town.  But, if you want to see some of New Orleans mansions, the best place to go is called the Garden District which is lined with houses that will blow your mind.  When it comes down to it, most of the best architecture, though, is found in the French Quarter.  The Notre Dame Cathedral is a beautiful building in the center of it all, and the balconies of the houses throughout are very cool.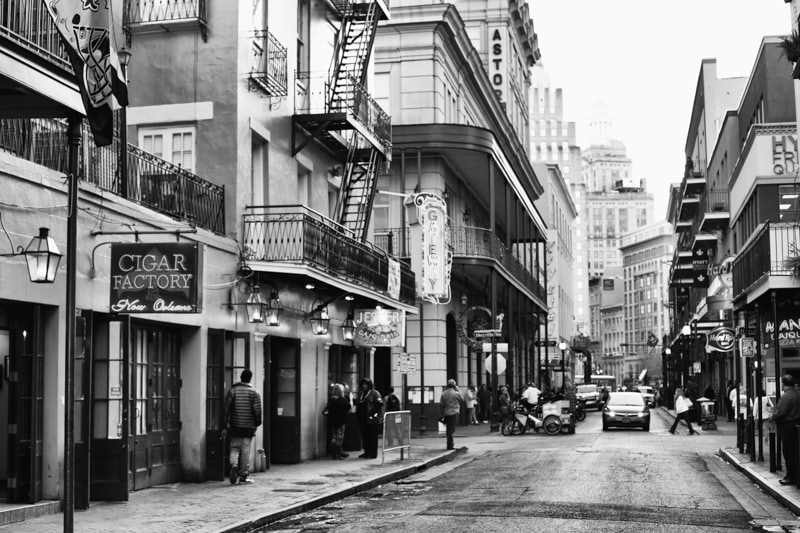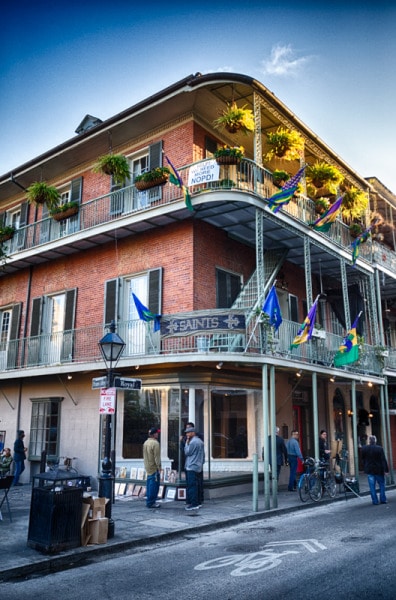 The Skyline
The New Orleans skyline isn't fantastic.  You might want to focus on other areas.  However, if you do want to capture it, you'll have to cross the Mississippi River and find a place along the water.
The Swamp
There are plenty of swamps around New Orleans and almost any hotel or hostel can set you up with a tour out to one.  However, just be conscious that some of these swamp companies are far from being eco-friendly.  Moreover, a lot of the more popular companies have massive group sizes.  We went on a swamp tour with kayaks and canoes with a company called Wild Louisiana Tours and they were fantastic.  In fact, we had a private tour as we were the only guests that morning.  The swamps are full of not only beautiful to look at, but there's a lot of wildlife there as well: birds, deer, and, of course, alligators, among many other.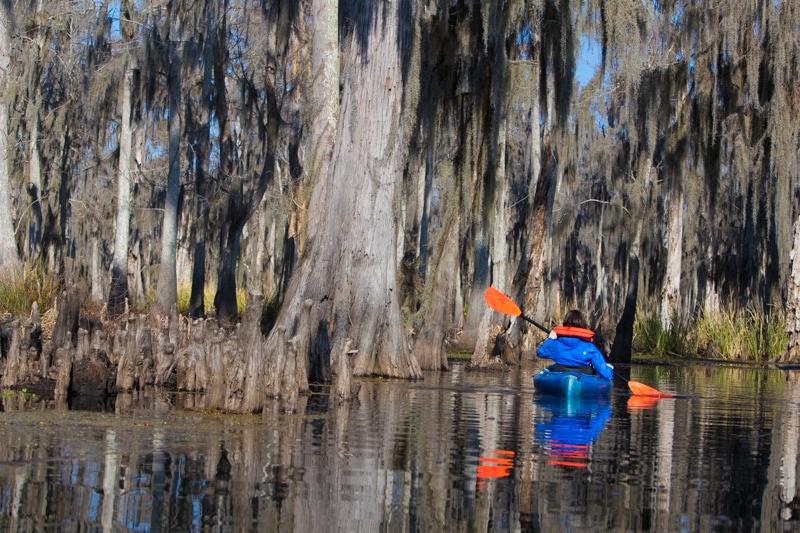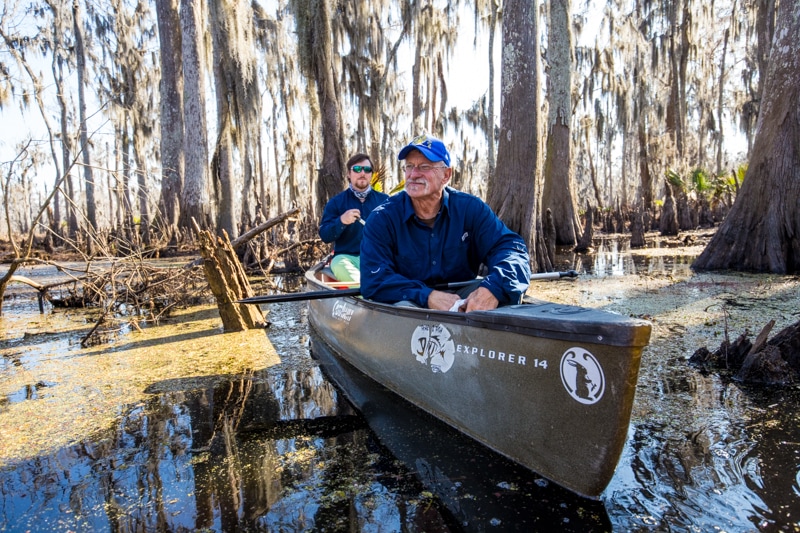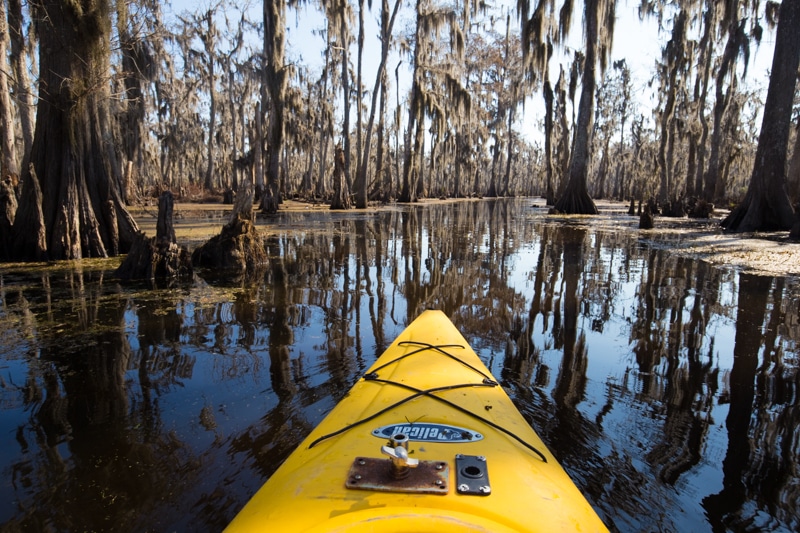 Plantations
Like swamps, there are lots of plantations around New Orleans.  The best plantations are all along the Mississippi River towards the west of the city.  The most photogenic of these plantations is the Oak Alley Plantation which has a great informative tour included.  It isn't cheap though, it'll cost you $20 per person to enter the grounds.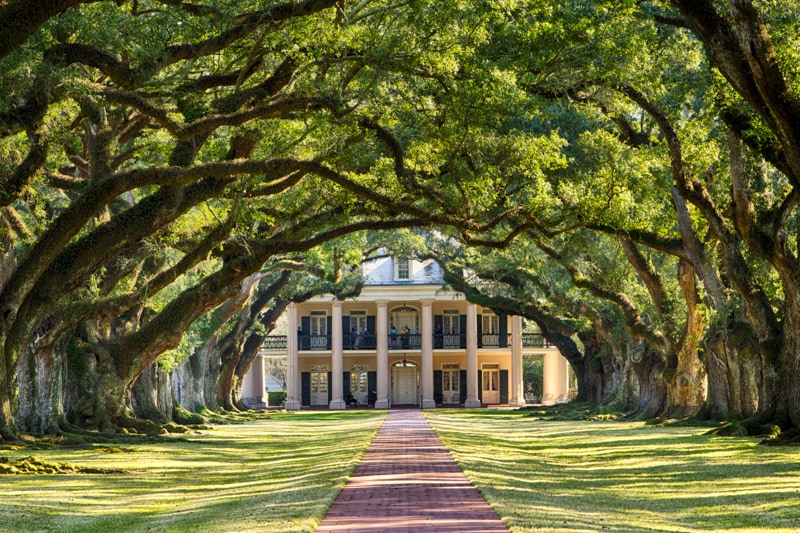 Budget Accommodation in New Orleans
Accommodation isn't cheap in New Orleans.  Even on the lowest day of the year, the best hotel deals in town are around $100 a night.  There are two hostels in town, however.  Both times I was in town I stayed at a place called India House Hostel which has a bit of a frat house feel.  However, there are private rooms in a separate building and at only about $40 a night, it's great value.  There's good wifi, a pool, and meals available.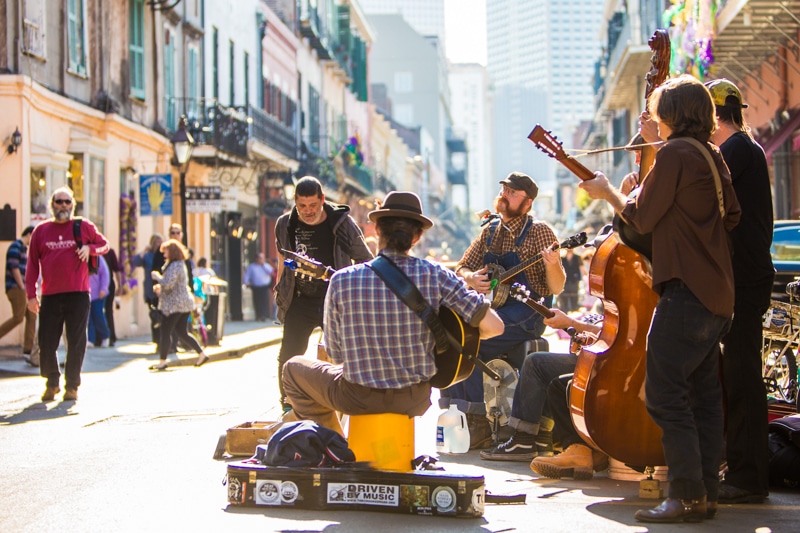 Budget Eats in New Orleans
In the French Quarter, food is pretty damn expensive.  Last time I was there I found a place called "Coop's" which was not only great value, but probably had the best southern food I'd ever eaten.  This time, I went back at 7pm to find a line all the way down the street.  I guess the secret's out.  That said, I managed to go back for lunch mid-week and it was quiet enough to get a table directly.  The food is just as good as ever, and they haven't started to gauge you on the price yet either.  Still the best value deal in town.
What's Next on the Travel Photography Blog
The USA road trip continues! I'm headed down into Florida and have some childhood experiences to knock off with visits to Universal Studios Orlando and Disney World.  Then, I'm going to keep pushing south to the Florida Keys.  Lots of cool adventure travel photography coming up, so stay tuned.