If you've never heard of Haida Gwaii you're not the only one. In fact, when I mentioned to my family that Haida Gwaii was on our itinerary for BC the usual response was "where is Haida Gwaii?"
To be fair, had I used the colonial name of the Queen Charlotte Islands most would have sorted out that they sit somewhere off the coast of British Columbia.
The truth is that Haida Gwaii isn't completely off the beaten path, nor is it unknown. These islands have gained worldwide recognition for the fishing, outdoor activities and cultural heritage.
We arrived via BC Ferries on the overnight ship from Prince Rupert. The trip takes about 8 hours and the seas can be "playful". I had a bit of bouncy crossing, but a stateroom so I did manage to sleep some.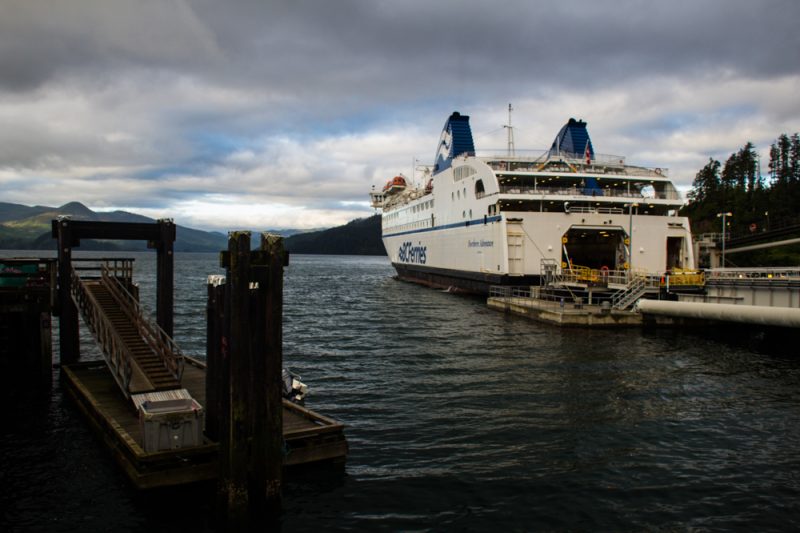 The wildlife on Haida Gwaii was immediate. As soon as we landed, I was met in Haida Gwaii by a bird called the Pigeon Guillemot. These little guys are pretty much all over the islands and are quite photogenic.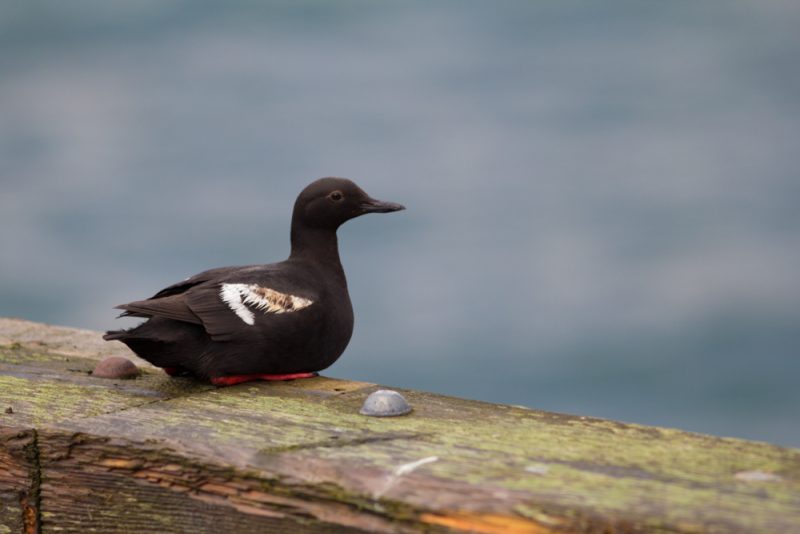 Immediately after arriving on the first ferry, we caught another ferry across to Alliford where we met up with Moresby Island Tours who took us on a tour out and around Louise Island.
We ran into about a dozen of the deer, most of which are much smaller than those on the mainland.
After about an hour drive we jumped in a zodiac and began to cruise around Louise Island. The bay was incredibly calm, and made for some beautiful images.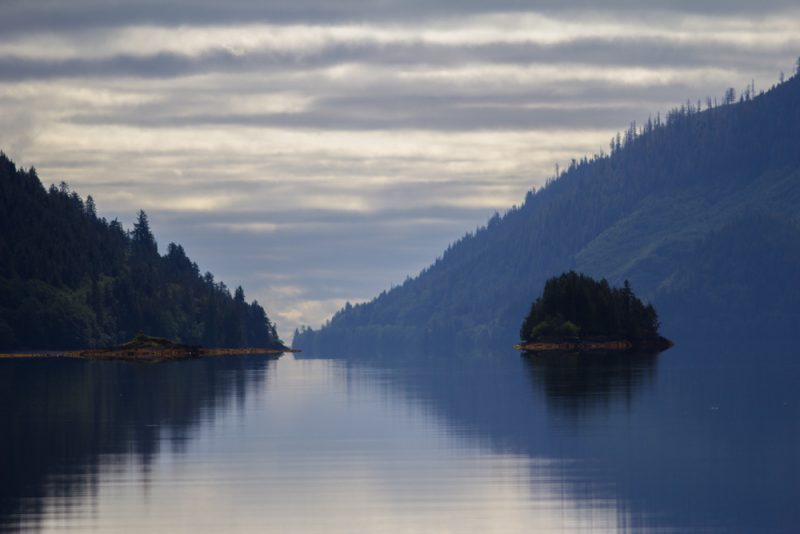 Haida Gwaii Rainforest
You might not realize it, being so far north, but the forests of Haida Gwaii are all temperate rainforests.
The mossy ground makes for some great photos.
Through the forest, we ran into an old logging camp which was filled with all sorts of old items left away. Nature has started to take over most of it, as it always seems to do.
On the forest walk, we also crossed through an old cemetery. Nature has begun reclaiming these relics to the past as well.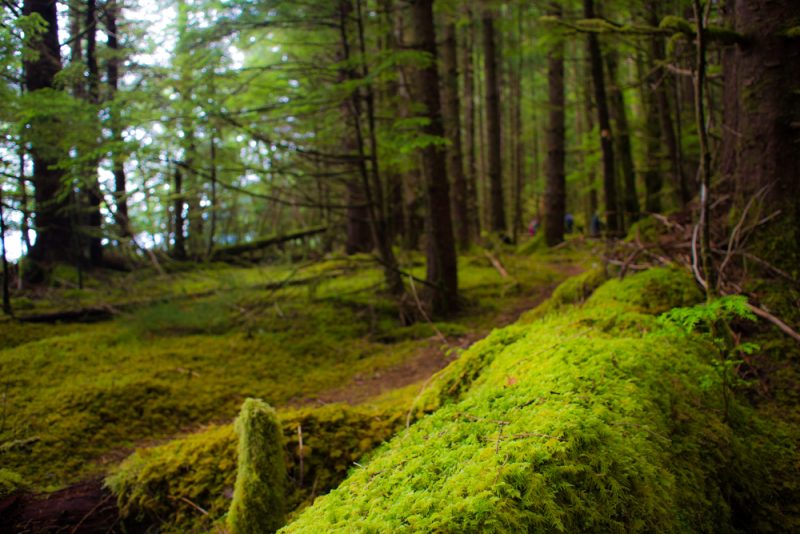 Louise Island
Our second stop on the Louise Island tour was the ancient settlement of Skedans. Although uninhabited now, this village used to be a thriving community for the Haida people.
Today it is protected, and nature has begun returning old totems to nature, the way the traditional Haida people preferred it.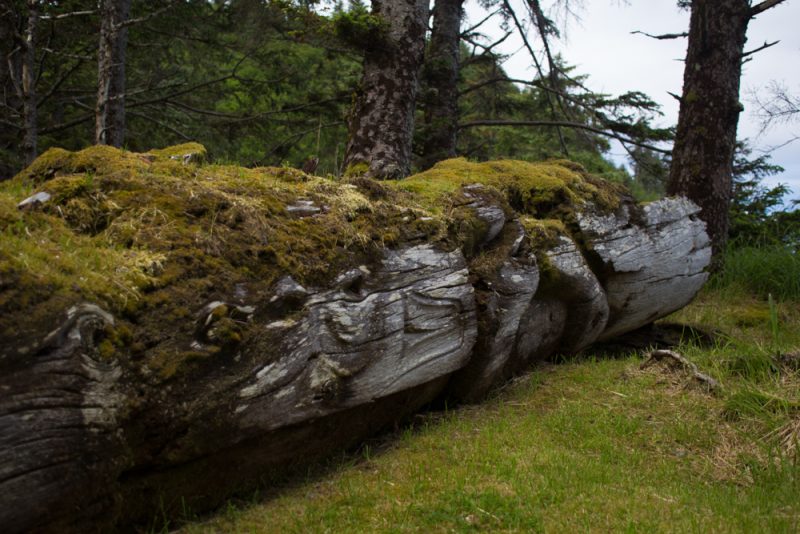 The wildlife is everywhere here too. You have everything from small critters like banana slugs all the way up to bears. And all over Haida Gwaii there are opportunities to view bald eagles. I took a photo of this one from the boat on our way around Louise Island.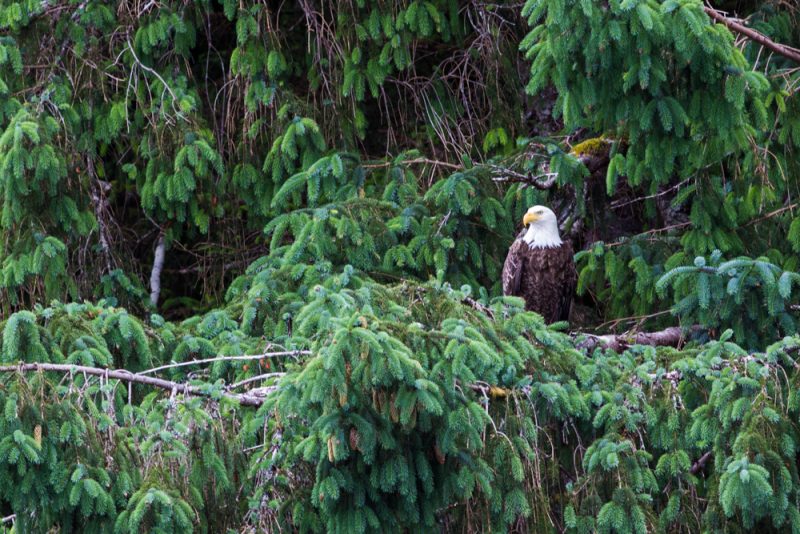 Pesuta Shipwreck
Day 2 on Haida Gwaii was a hiking day.
We headed to a trail called the Pesuta Shipwreck trail, named so for reasons that will become obvious soon enough.
This is the Pesuta Shipwreck. Somehow, despite the beating it takes from the sea, it still manages to hold strong on this beach north of Skidegate.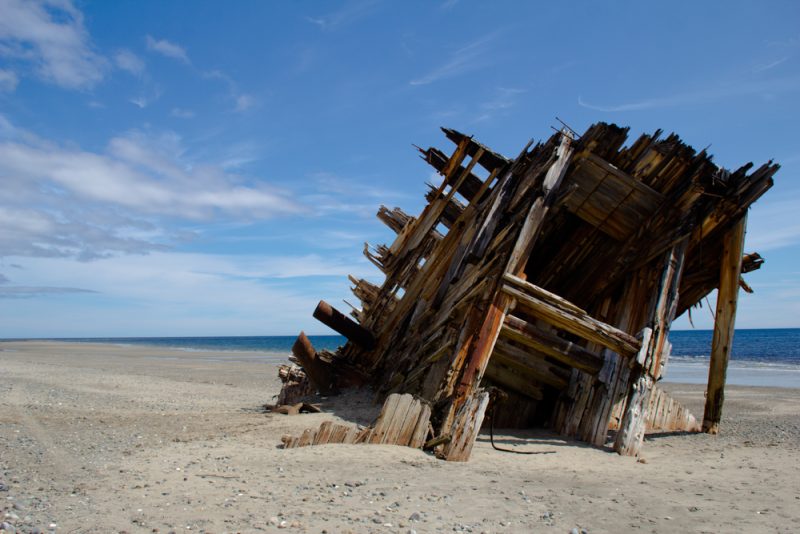 Back in Skidegate where we started, we stopped in at the Haida Heritage Centre.
There's an amazing assortment of totems inside, but photos aren't allowed. Outside, there are a couple of brilliant ones well worth a snap.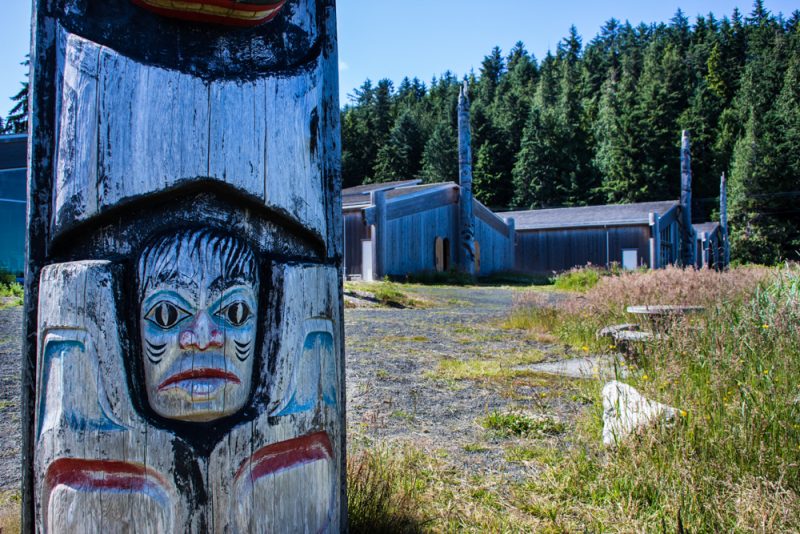 Itinerary for Haida Gwaii
Sadly, it was time to leave far too soon. We only had 2 days to explore the islands due to the nature of our travel photography assignment here.
However, I would highly recommend giving yourself at least 3 or 4 days on the islands. Ideally, if you can give yourself a week in the area you'll have a much better time of getting good weather and having some wildlife sightings like spirit bears.
Haida Gwaii is definitely on my list of places to get back to. I mean, this place is just unbelievable.