It seems like everyone these days has a calendar. So, totally disregarding the advice of my mom not to just do something because everyone else is, I am also launching one. This is my 2020 travel photography calendar.
I made this calendar as a way to showcase my year. It's not my favourite 12 images of the year, but my favourite images from 12 of my favourite destinations this year.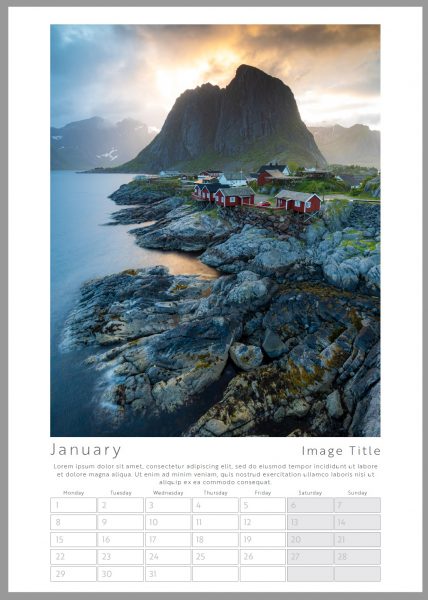 The thing I really tried to do differently to other travel photography calendars out there is I went with 8×10 portrait orientation. As you might know, I love portrait orientation photos. Back in my magazine days, most of my images were this orientation. And now with social media, it's kind of gone back that way as well. So, this is kind of an homage to the old form of travel photography clashing with the new.
There is a mock-up of one of the pages to the right. These are high quality photo prints. Not your typical calendar.
Pre-Order Now
I'm only going to be running a pre-order for the calendars. Meaning that sales will only be available until October 13th, 2019.
Once the orders are in, I'll send away to my printers (who is one of the best printers in Europe). Then, when the batch is done, I'll pick them up, sign them, and ship them off to those of you brave enough to hang my work on your walls.
The cost is €25 including free shipping worldwide.
The Images
What Comes in with The Calendars
12 of my favourite images of the year (obviously)
Each copy is signed by me
Included Worldwide Shipping.