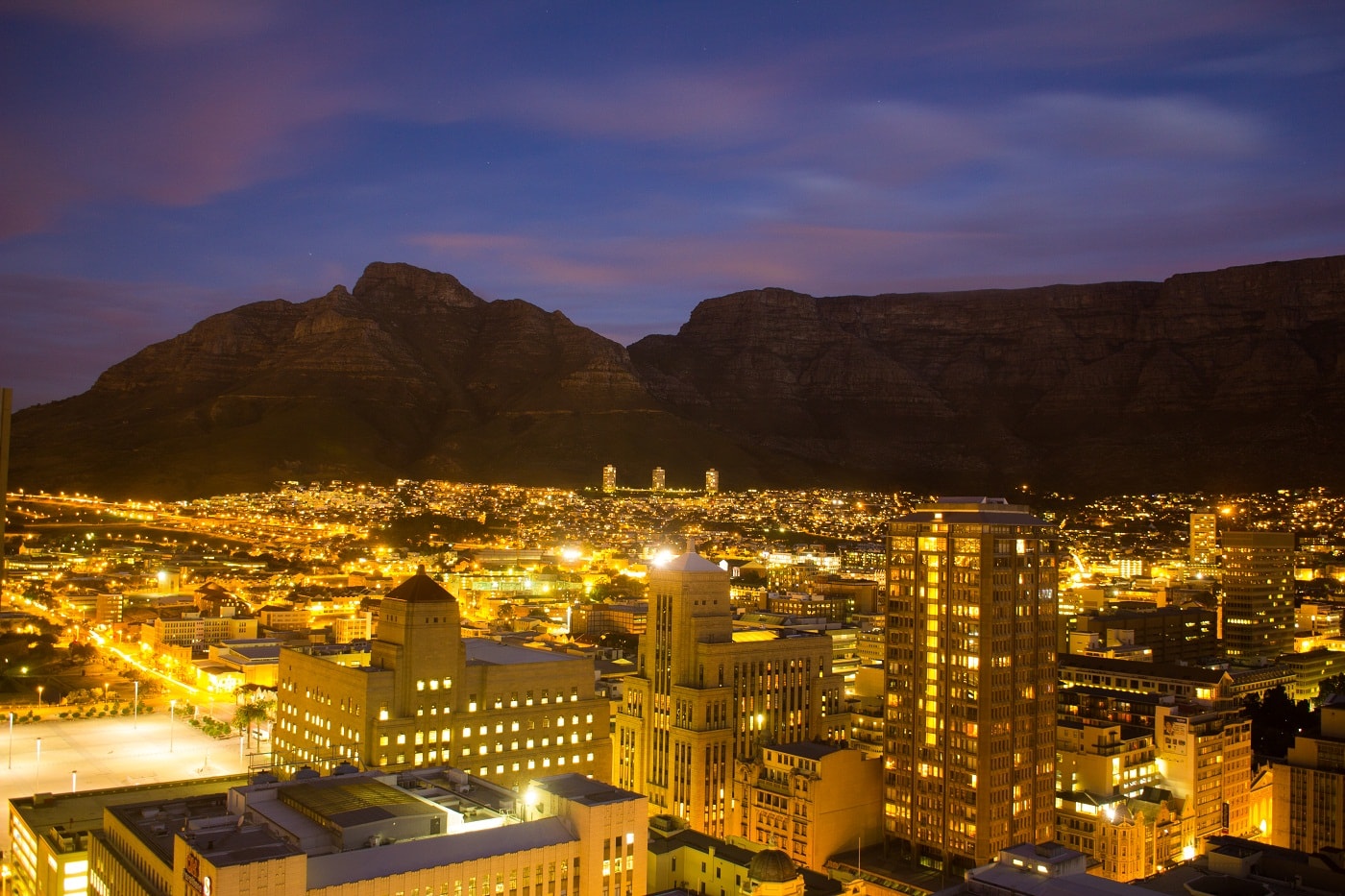 If there is a city closer to perfect for me than Cape Town, I haven't found it yet.  The truth is that I don't think I'll ever find it.  Cape Town is a big city that feels like a small town.  It is surrounded by perfect nature in the form of mountains as well as a beautiful beach-lined sea.  In the city itself, there is a bustling nightlife, trendy art world, and a foodie scene that can rival any in the entire world.  Traffic is fairly sparse, noise levels are fairly minimal, and still there is plenty to be excited about when it comes to about the city.  And for backpackers, Cape Town is totally underrated.
From a tourism standpoint, too, there is more than a small handful of activities for the average backpacker.  Whether your goal is to delve into the history of the city or dive into the cold seas with great white sharks, there's something for nearly everyone in Cape Town.  Both in and around the city, tourists have no shortage of things to do and see in the city.
Time Needed: 3-6 Days
Backpacker's Budget: 40-50USD per Day
Mid-Range Budget: 100-120 USD per Day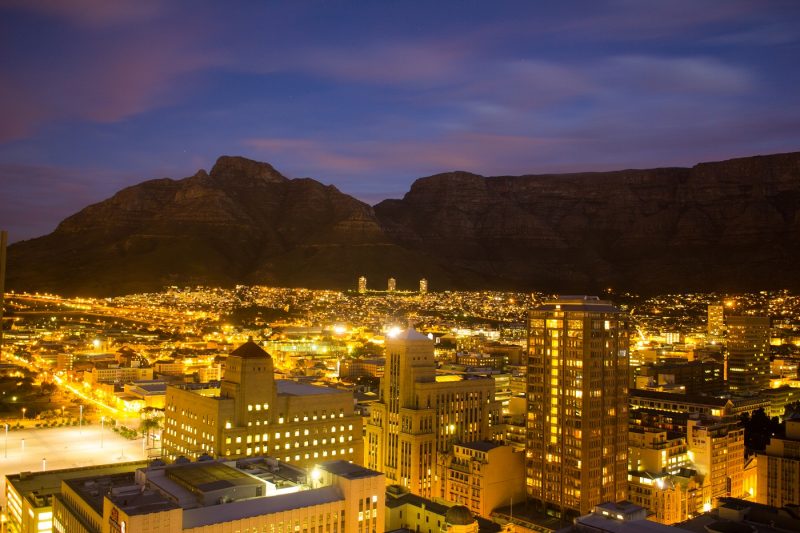 Things to Do and See for Cape Town Backpackers
You'll not have a shortage of things to do or see in Cape Town.  No matter what your budget, there is always something to keep you entertained in the city.  In fact, despite the fact that I spent a week in Cape Town, I didn't even come close to seeing or doing all I could.  I need to get back.  It really might be the perfect city!
Shark Cage Diving:  Probably the most popular activity with backpackers and most of the adventurous tourists.  It's something I was dying to do, but didn't get the chance because the waters were too rough.  If this is your must-do activity, you should plan some extra time in case the weather isn't good.
Robben Island:  When I first got to Robben Island I was worried it was going to be far too touristy.  It is.  However, if you get past the fact you're essentially herded around the island like cattle and stop to listen to the stories told by your ex-prisoner guards, it's a powerful experience.  Although for many tourists, it's about seeing Nelson Mandela's former prison cell, the stories to this island are so much deeper if you take the time to listen.  Every backpacker should go on this tour.
Cape Point: Do yourself a favour and drive on down to Cape Point.  It's absolutely stunning and even the drive is exciting.  Rental cars in South Africa are fairly cheap ($25-35 a day) so it's actually best to do it on your own, or with a group you organize at the backpackers hostel, than it is on a tour.
Winery Tours: Although Stellenbosch is officially wine country, there are plenty of wineries directly in Cape Town as well. In Constantia Valley, you'll fine some amazing wines.  We stopped in at Groot Constantia, which is a 300-plus year old winery, and had a awesome time.  Moreover, it's a wicked place for lunch. The best part?  The prices are definitely within a backpacker's budget. It's a treat.
Kirstenbosch Gardens: One of the more impressive botanical gardens on the planet, the Kirstenbosch Gardens show off plenty of the local flora including an impressive group of aloes and other semi-arid plants.  It's a must visit.
Table Mountain: Nearly every tourist to Cape Town goes up Table Mountain.  And although it seems like the cable car ride is the attraction, the top of the mountain features a massive park as well.  However, before you head to the base of the mountain check out the attraction's website to make sure the visibility is good at the top and the cable car is in operation.  Quite often it shuts down for wind.
Golf: There are loads of great golf courses in Cape Town and the best part is that if you play in the middle of the day you'll likely have the course alone.  I played my bit of Cape Town golf at Steenberg Golf Course and it was great!  The best part?  They have a winery attached for some post-golf drinks.
Bo-Kaap: If you've ever seen the really colourful images of a row of Cape Town houses, you'll want to visit them.  Luckily, they're really easy to access in the Bo-Kaap district of downtown.  There are also a couple Cape Town backpackers hostels in this area or adjacent to it.
Township Tours: They are available.  However, I hate these things.  I really don't like how they "tour poor parts of the city".  It's almost like we're sensationalizing their realities.  I know that they show the nice side of things in the townships on these tours.  I know that they're meant to help the local community, but it never stops feeling like we're going on a tour to see "poor people".  Anyways, go if you'd like.  However, I pass on these trips.  If I'm going into the townships, I'm going on my own to see what life is really like, not what people want to show me.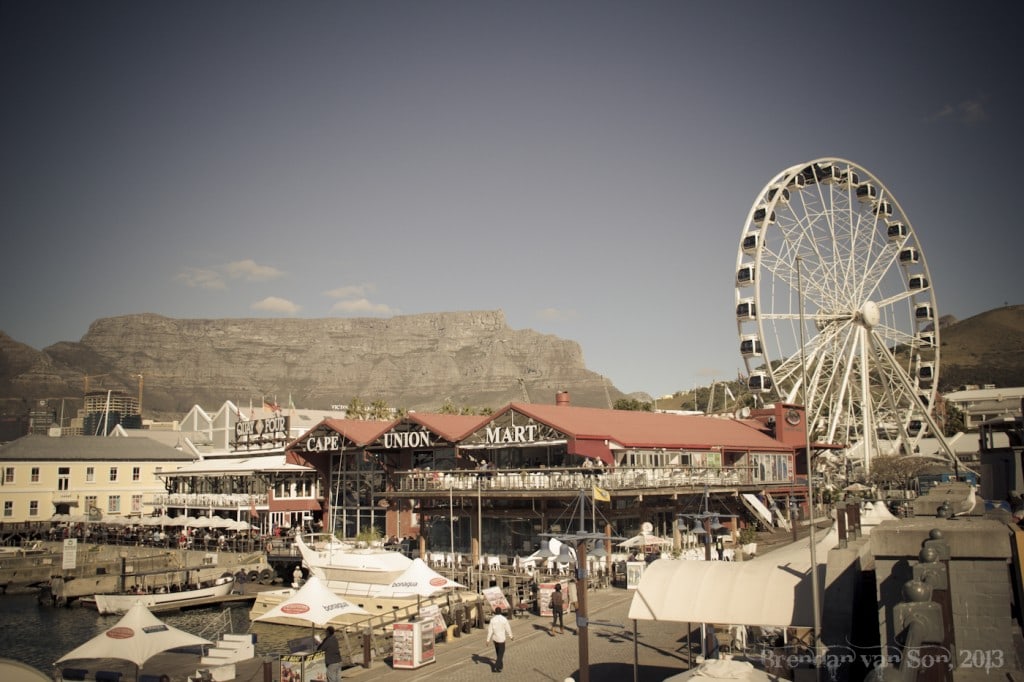 Where to Eat in Cape Town
Cape Town is one of the top food destinations in the world.  You'll have no shortage of cool places to eat in the city.  What's best is the fact that the restaurants aren't even that expensive, either.  One night, I went for burgers with some local buddies.  My bill came to less than $20 and I had a gourmet burger, onion rings, and about 5 beers.  You can't beat the value.  Here are some good options for backpackers:
Hudson's: The aforementioned gourmet burger joint.  It gets busy here so make a reservation or show up early.
&Union: When I met the owner, he didn't seem to care for my classing &Union as a "resto-pub", but for those of us who feel the need to classify everything, that's exactly what it is.  Amazing food, pub atmosphere, and a really cool vibe.  There was good live music on the night I went as well.  It's a must visit for the 20-40 crowd.
The Fat Cactus: Really cool Mexican spot in Cape Town.  We got a pitcher of margarita that was massive and 2 really good plates fajitas for a total price of $18 for 2 people.  We didn't even eat or drink it all as it was too much.  Great value.
Groot Constantia: If you want a fancy meal, in a fancy place, at a backpacker's price, this is the place.  I got myself a steak sandwich and a glass of wine for about $7.  It almost seems like a mistake for food this good to come at a price like that.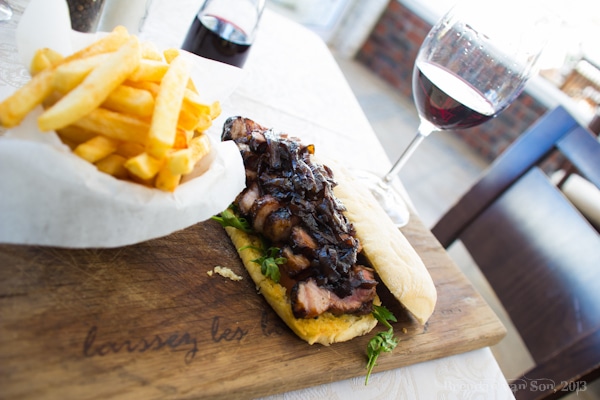 Where to Stay: Best Backpackers Cape Town
The joys of being press is that I got put up at the fanciest places in the city.  But that doesn't mean I didn't also check out the hostels.  Below are the places I checked out as well as the fancy-ass spots I stayed.
The Backpack: This is one of the classic Cape Town backpackers spots.  It has a nice vibe and was close to most of the food spots without being in a noisy spot.  It's cool, and a good place to meet others.  A dorm bed here is about $22 while private rooms go for between $50-80.
A Sunflower Spot: This is down closer to the water, if that's the location you're going for.  A lot of the backpacker tour groups stay here, and for good reason.  There's a pool, nice bar, and a quiet garden. You'll pay about $15 for a dorm bed, and $40-50 for a private room.
Southern Sun Cape Sun: A bit of a business-luxury spot downtown.  The rooms have views that are so amazing they almost look like paintings.  Great location too.
The Mount Nelson: Easily the classiest joint in town.  Also the oldest hotel in Cape Town.  It's amazing, a bit old school, and the service is second-to-none. Definitely not in most backpacker's budget, but if you're looking to splurge, this is the spot.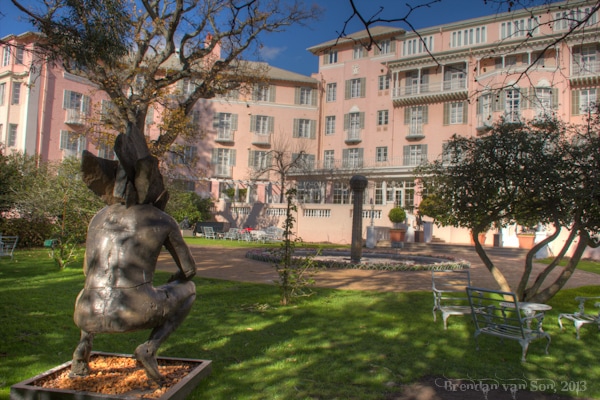 Getting out of Town
Cape Town is fairly well connected, but being at the bottom of the world means it's really a long distance from anywhere.  If you're on a backpacker's budget, it's a good idea to look into BazBus who do hostel-to-hostel runs.  They cost a bit more, but are decent value.  If you're a couple, you might actually be better off renting a car in South Africa as the prices are often as cheap as two bus tickets.
Air: Cape Town's International Airport is just outside of town and should cost you about $25 for a taxi ride to get you there or back.  They have loads of international destinations from Cape Town.  There are also a lot of flights within South Africa with South African Airlines and the prices of flights are often as cheap as the bus would cost.
Bus: As mentioned before, BazBus is a good option if you're hosteling.  The local buses are much cheaper though, but still not great value considering the price of flights.  If you've got a long-haul bus trip like up to Namibia or even to Zambia, InterCape is the best bus service to use.
Train: The train in South Africa can be an adventure or complete luxury, it's up to your budget.  You can get from Cape Town to Johannesburg cheaper than any other way by taking the tourist class train (in a shared sleeper car) which takes about 26 hours for only about $70.  If you've got budget to spend, you can catch the Blue Train to Pretoria from Cape Town, a luxury train that includes wine, food, and even has a cigar bar with included cubans.  Of course, the Blue Train costs around $1,300 to take.  Of course, there's also the middle-class tickets called Premiere Class which cost about $300 to Johannesburg and include meals, and a private room.