After travelling for more than 10 years, you would hope that I've got this travel thing figured out. But, the reality is that it's a work in progress. In fact, it's ever-changing. In this world, there's constant innovation. There's a never-ending wealth of ways to make the travel experience easier and more enjoyable. So, I thought I'd put together a list of some of the travel products I use, and some of the travel hacks that I employ. Note, this list is going to be updated over time – as things in this industry are always evolving.

Travel Products I Use
I'm going to split this post into two sections. The first is going to be travel products, and, the second, travel hacks I use. The difference between the two is that products are things you buy – hacks are things you do to make things easier without spending money.
I should also mention that this post is not sponsored. No one has paid to be included. These are simply products that I use on while travelling. That being said, I have included some affiliate links.
World Nomads
Travel insurance is a bit of a pain. But whether you're going somewhere wild like Mongolia, or somewhere chill like Norway, you really should get it. Thankfully, World Nomads makes it pretty pain free. They can be a little bit on the expensive side, but they have a couple massive advantages.
The biggest advantage is that unlike most travel insurance brands, you can actually purchase theirs while travelling. Believe it or not, that vast majority of insurers will only sell you insurance before a trip – and usually only for up to 90-180 days. So, if you're travelling and decide to extend your trip, you're good with World Nomads.
AMEX Platinum Travel Card
I can only recommend this card if you travel a lot. It's expensive. The Canadian version of the card costs me $699cad a year. It's more in other countries. But, if you travel it can end up saving you a lot of money. And, the benefits are amazing.
Benefits:
Annual Priority pass (+1 free guest) = value $500
$200 annual travel credit
50,000 sign up points (value = 2 free flights)
Rental Car Insurance Included
2x points on travel
1 point for all card purchases
For me, the simple fact that I'm covered on my rental car purchases makes the card worth it. I'm in rental cars about 100 days a year. So, without it I'd be spending about $15 extra a day for the insurance. That saves me $1500 on insurance alone.
And, since I'm leading photography tours around the world, I expense most of the costs via the card. So, I accumulate points like crazy. This year alone I've accumulated over 200,000 points which has been enough for about 4 business class flights (value of about $8000).
The cool thing about this card, too, is that I can spend the points on a number of different airlines. I can transfer them to British Airways, Ethihad, or Aeroplan.
I should note that there are other cards that do this. In the US, the Chase Sapphire card is famous for being the best.
Aeroplan
Aeroplan is a points network much like most most airlines have. The difference is that Aeroplan isn't directly associate with an airline. And, you can accumulate points in a number of different ways; like with hotel stays, and rental cars for example. Moreover, the points you accumulate don't have to be spent on travel. There are a number of non-travel purchases you can make.
Personally, I love Aeroplan because the "cost" of flights purchased on points seems to be way lower than other programs. I generally pay less than half of the market fare for points. That said, the flight routes are definitely more limited.
It should be noted that the future of Aeroplan is interesting. It used to be the official miles program for Air Canada. However, recently Air Canada has started their own milage program called Altitude. I'm not too sure what that means for the future of Aeroplan. But, it is assumed that they'll continue to provide the same (or similar) service.
Sony WH-1000X M3 Noise Canceling Headphones
I don't know how I used to fly without noise canceling headphones. Honestly, they've been such a game changer for air travel. They totally cut the engine noise when flying. And, they definitely dampen the harsh sounds of people snoring and babies crying. The only problem is that sometimes you can't hear the flight attendants when they sneak up on you to offer you drinks.
I'm sure there are lots of brands that work well, but the only brand of noise cancelling headphones I've used are the Sony line. They've been amazing. The most recent set that I own is the WH-1000X M3. They're expensive, but brilliant. They'll give you 8 hours of wireless use in just a 5-10 minute charge – which comes in handy when you realize you forgot to charge them just before a flight.
Get the headphones here.
Priority Pass
Priority pass is another one of those products that you probably only want if you travel a lot. But, they do have options for those who travel less.
What priority pass is, essentially, is a card that gives you access to airline lounges around the world. According to their website, with the pass you get access to 1300 lounges worldwide. I've used the pass for 2 years now, and it's pretty rare that I encounter an airport that doesn't have a lounge.
For an annual pass, you're looking at 400 Euros. And, that is definitely steep. But, it's one of those things where you have to decide if there's value in the long term. Let me explain.
In lounges, you have free food, drinks, relaxing areas, plugs, and even showers. Not only are they a safe space, but they do have actual value.
A good example is a flight we had from Amsterdam to Portugal. Jodie and I were travelling with a friend. We had passes, and our friend didn't. So, we went to the lounge and ate, charged our phones, and grabbed a couple bottles of water for the flight. Our friend spent 20 Euros on food and drink at the airport, spent 10 Euros for drinks and and a snack on the flight, and her phone died. Essentially, she paid 30 euros. So, if this was her average airport visit and she had 15 flights a year she would spend 450 Euros a year.
Now, while the value might seem limited there, imagine that last year I took something like 50 flights. If I spent the same on each flight I'd spend 1500 euros. And, of course, there's the added benefit of the lounges just being more comfortable.
I should also mention that this past year I got Priority Pass free with my AMEX platinum card. And, my specific card gives a free visit each time to a guest.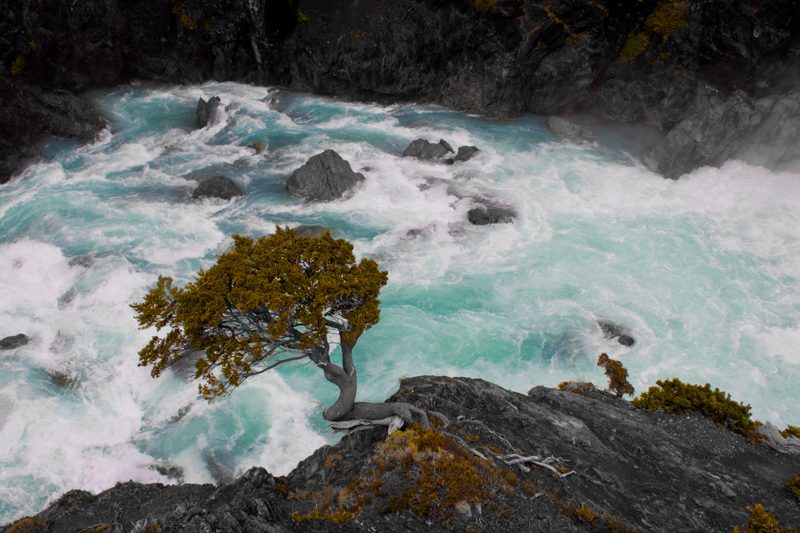 TripIt
If you're looking for a travel organizer, there's nothing better than Tripit. Tripit is free, and basically works on its own. It scans your emails (or you can forward emails) for travel bookings like rental cars, hotel bookings, and flights. It then organizes them in a linear fashion so that you have all your plans in one place. It's like an automated travel itinerary.
There's also a paid version of the app (that I haven't used) that gives you things like real time gate announcements and such. It also automatically sends reimbursement claims for delayed flights in which you're owed a refund of some sort.
Travel Hacks I Employ and Travel Hack Myths
I'm definitely not a travel hacker. I don't have time to mess around with things like the credit card travel hack or anything like that. But, I'll let you know some of the things I do to make flying a little bit more enjoyable. I'll also explain some of the hacks that other people do seem to be using.
Beating Jet Lag
Jet lag seems to get worse for me every year I travel. I never used to have to manage it. However, over the years I've had to do some things to ease it.
The biggest thing is to try to get on the other time zone early. In fact, a couple days before you leave on your trip, try to get up a little earlier – or later depending on your time zone. Even an hour or 90 minutes can make a big difference. The rest is mental. When I board a flight, as I'm waiting to take my seat I change the clock on my phone to the time zone I'm flying to. Then, while on the flight I try to live on their time zone – sleeping only in when it's sleeping time in the time zone I'm flying to.
Also, drinking booze on flights is a bad idea. A big part of jet lag is simply being dehydrated. Drink lots of water, skip the booze.
Collecting Airline Miles
Honestly, collecting miles is a bit of a waste of time for most people. For a lot of airlines, points expire after a year and it takes a lot to get yourself to status. Unless your airline miles are associated with a credit card, it might be pointless (pun intended).
The only time it might really be worth it to collect miles is if you fly a lot, and with the same air alliance. So, when you do travel, try and stick to the same alliance.
Personally, I'm attached to Star Alliance because there's a lot of major airlines associated. However, if you're based in France or The Netherlands it might be worth it to join Flying Blue (SkyTeam). Or, if you're based in London it might be worth linking up with British Airways (OneWorld).
The Credit Card Miles Hack
I don't use this hack, but I do know a lot of fellow travellers that do. Essentially, what this hack does is gain a bunch of miles when signing up for credit cards. Most credit cards offer bonuses for signing up with them. For example, the AMEX platinum offers 50,000 points. I believe you get 5,000 points right away and then 45,000 points once you spend 3,000 on that card.
So, what some people do is sign up for the card. Then, they spend until they get the bonus points. Once they do, they pay off their card and cancel it. They then move onto another card and do the same thing.
It's not clear to me if they do this every year – or how much of the annual fees they need to pay.
To give you some sort of idea on what you can do with those miles. A flight from London to Bali with Aeroplan is 65,000 points.
Business Class Upgrades?
The great myth of modern travel is the business class upgrade. So many people think that airlines hand them out to people that are dressed well or are nice. That just doesn't happen anymore – I'm not sure it ever did. In fact, airlines just don't give upgrades anymore unless they have to, or you have status.
So, really the only way to get upgraded to business class these days is to have status on a certain airline.
That being said, there are some ways you can pay to upgrade without breaking the bank.
Bid Upgrade
Lots of airlines now have a bidding system for upgrades. Personally, I think that the minimum costs they charge are a little high. For example, on an Air Canada flight from Santiago to Calgary, the minimum bid was 800 Euros. I decided not to bid. Later, at the airport I asked about paying for an upgrade and I was offered one at 400 Euros.
Check-in Upgrade
Some airlines have the option to upgrade your ticket when you do the online check in.
My recommendation is that you go to check in to your flight the minute it becomes available. Prices roll based on availability. So, if you get in early, the price will be lower than a person that upgrades after you. The more seats available, the cheaper the price. I managed to upgrade on KLM this way. From Calgary to Venice via Amsterdam only cost me 450 Euros.
Airport Upgrade
Just like above, if you get to check in really early, you can sometimes get a really cheap upgrade. Again, it works on a rolling system based on availability. So the key is to get their early.
As I mentioned above, I once upgraded my flight from Santiago to Toronto at the airport for just 400 Euros. The minimum bid for that flight was 800 euros, and if I were to have booked that online I would have paid an extra 1600 euros. It was a steal.
Travel Booking Tools I Use
I decided to extend this post a bit to share some of the booking tools that I use. No, I don't use a travel agent. I really don't see the point these days. Everything can be done online really easily. So, these are some of the tools I use to book travel.
Agoda
I'd love for a hotel booking engine to operate like a air alliance offering miles. I feel like you should get discounts based on how much you travel. Sadly, that doesn't happen. But, with Agoda you do get cash bonuses on certain bookings that can be applied to future bookings (within a certain time period).
Agoda is also the only hotel booking engine that I know that has certain hotels that give airline miles. So, if you travel a lot you can actually collect air miles to your favourite airline.
Skyscanner
I've been working with Skyscanner for years. In fact, my image was the cover photo for Skyscanner for years. But, I'm not biased here. I simply book my flights where I find the cheapest flight. Usually Skyscanner is my first choice, but I'll also double check on Kayak.com and Google flights.
One thing I love about Skyscanner, though, is the price matrix it shows so that if your dates are flexible you can scan for the best deal. There's also cool new features like a map of the world showing you flights from your destination around the world with prices included. You know, in case you're feeling random or looking for some travel inspiration.
What Travel Hacks and Products Do You Use?
I'd love to hear in the comments about some of the travel hacks and products you use in your travels around the world. As I mentioned, I'll be updating this post as new things come about. So, if you have any services that you think I should check out, let me know!