A change to this blog has been a long time coming.  I've gotten traction with the travel photography angle.  Not only do I get quite a few comments from people who tell me that my articles have helped them become better photographers, but I've also gotten some work from focusing on this niche.  The blog, continues to grow.
However, I also feel like maybe I've tied in the blog to my YouTube channel a little bit too much.  The growth of my YouTube has become a bit stagnant and I feel like that's an area I really want to be putting more of my energy.  I love creating videos, I love being in front of the camera, and I love sharing the behind the scenes of my life.  Unfortunately, I think that my YouTube channel has gotten really dry of late.  It might have even gotten boring and definitely over-technical.  Thus, there's going to be some changes. And, those changes will effect this blog.
The Change to My YouTube Channel
I feel like I created this YouTube channel to give people a look at what it's like to live the life of a nomadic travel photographer.  I mean, I'm not going to dance around it: my life is pretty awesome.  But, because of the heavy focus on education on my travel photography channel, I think that fun and excitement of my life isn't being conveyed.  I also think it's been very dull of late.  That's not what I want.  I want to inspire people to have epic adventures, and take great photos along the way.
Thus, the change to my channel is simple.  I'm going to stop posting formal tutorials, and such.  Instead, I'm going to move more to a vlog format.  I'm not promising that I'll film 7 days a week, but I am aiming at 5-6 days a week.  It's going to be less me standing in front of the camera explaining photography, and more just behind the scenes clips and fun from the road.  I think the change will provide a better insight into my life, and be a lot more interesting to follow.  After creating a couple episodes in this format, I have to say, I'm extremely happy with how they are turning out.
How it Effects this Travel Photography Blog
In the past, I have used the videos to support this travel photography blog.  But, that's not going to happen anymore.  In fact, I've come to the realization – perhaps way too late – that the type of audience that read's travel photography blogs is different than the audience that watches YouTube.  To give you an example, my YouTube following is 75% male and mostly between the ages of 25-34.  The demographic for this blog is totally different. 65% of the people that check out this blog are female, and most are ages 30-40.  So, it just doesn't make sense to produce the same content for different demographics.
Don't get me wrong, this will still be a travel photography based blog.  There will still be tutorials and reviews, but I'm now going to focus more on photo essays, and maybe get back a bit more into story-telling and how-to travel articles.  The big change is that there won't be a blog post for each and every video I produce.  Instead, I'll likely be posting once or twice a week to this blog, and focusing my main energy on the videos.
Oh, Right, I'm in Cappadocia
Oh, right, did I mention I'm in Turkey now?  To be more specific, I'm in Cappadocia, which is unreal!  I jumped in a rental car in Istanbul and drove over 700km to get here, and it's not been disappointing in the least.  The scenes here are just out of this world, and the people are incredibly friendly.
From a photography standpoint, it seems like this should be an easy place to shoot.  But, to be quite honest, it's not.  Not all the beautiful places in the world are also extremely easy to photograph.  I've been struggling a bit, but that makes it even more fun.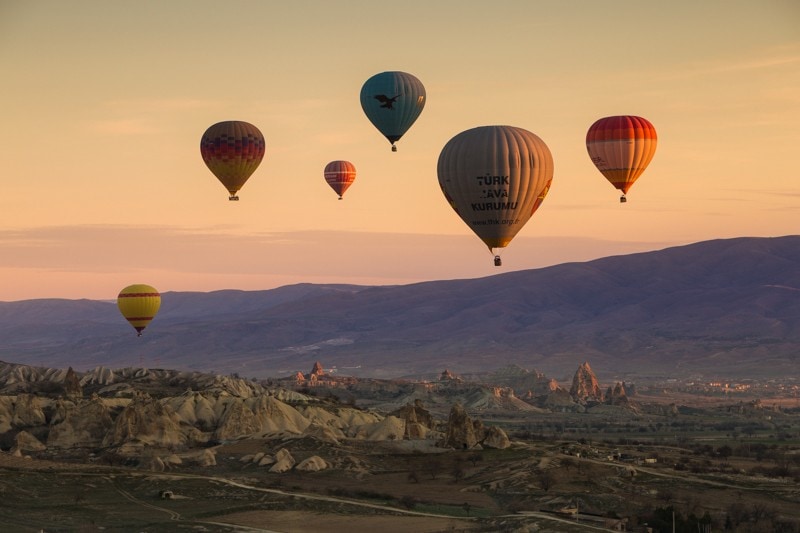 Some Photos and Video from Cappadocia, Turkey
I've got a drone now!  Did I mention that?  If you've been following along on my various social media platforms you'll know that I just bought a drone in Hong Kong only to have it confiscated right away in Morocco before I even got the chance to fly it.  So, when I got back to Europe I bought another one.  I'm glad I did.  The footage from the drone is coming out really cool, and I'm loving the challenge on learning how to fly and capture beautiful areal video footage here in Cappadocia.  That's also been part of the fun of my new focus on the YouTube channel.  It's a mix of all sorts of footage: drone, GoPro, time lapse, classic video, and stills.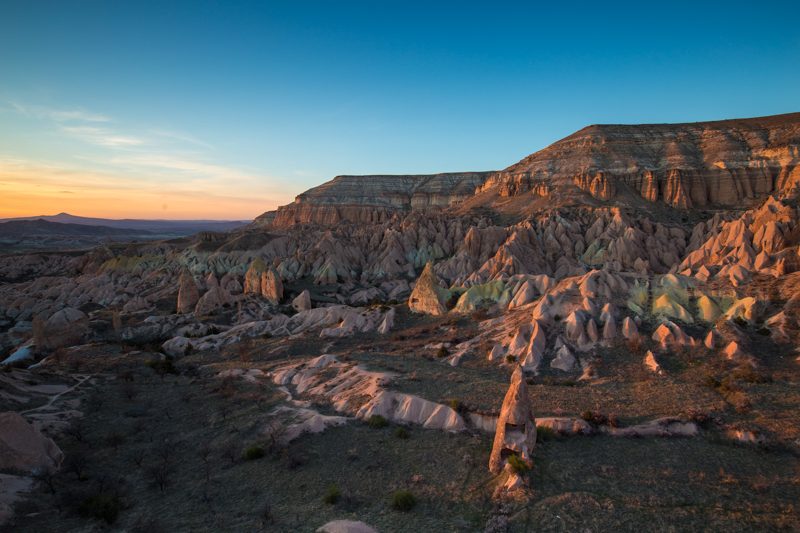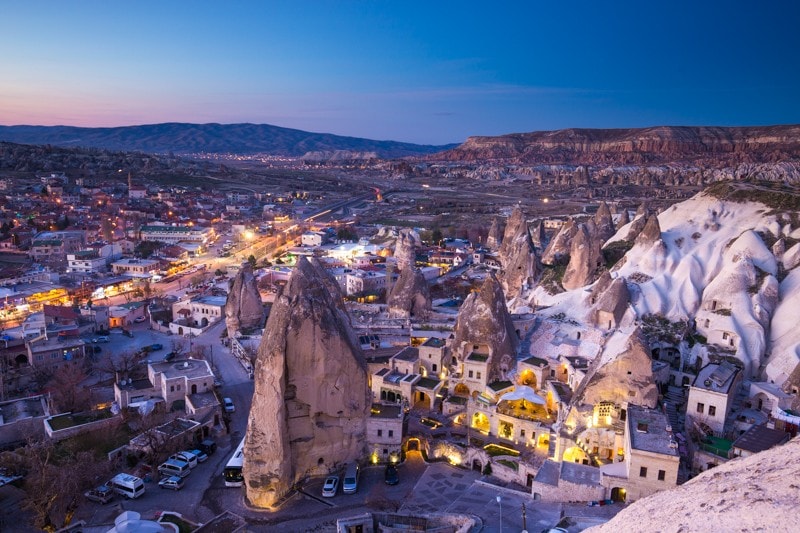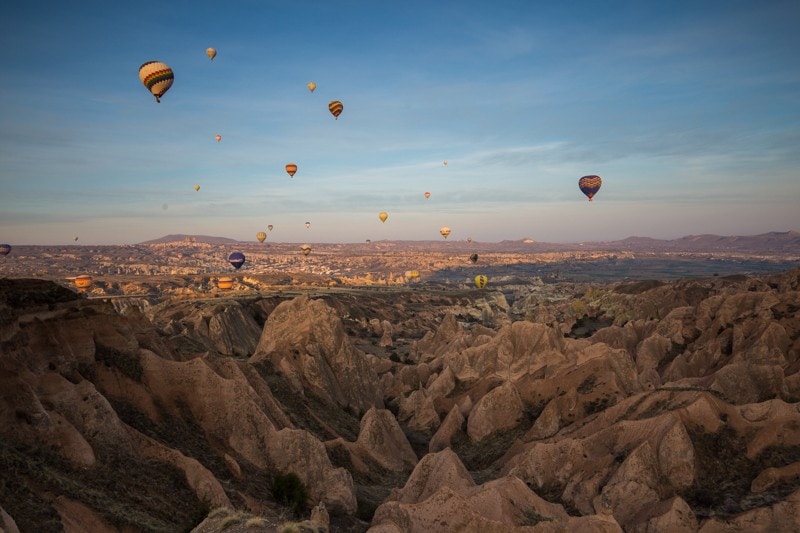 Check out this clip from my second day in Cappadocia.
Of course, I'm not only taking video these days, here are some of my favourite photos from my 3 days here in the land of penis-shaped hills.
What's Next on the Travel Photography Blog
I've got a lot of articles coming from Turkey, so be sure to stay tuned to this blog and my latest on my YouTube Channel.