Since I started this job 7 years ago, I don't think I've ever been so ready to jump in a plane and head off to work as I was when I left for this trip.
This past month was really heavy. It was a tough emotional month. And, if felt like it just dragged on and on. I'm really thankful for this month, too, though. It's been a bit eye-opening. I think it's pulled me back to being the person I really am; and made me realize what I want moving forward. I'm really grateful for all the challenges of this past month because they brought me to a better place personally. But, it was definitely a slog.
My trip to Europe was a bit of a roundabout because I had no idea what projects were going to happen, or where I needed to be. So, a while ago, I just booked a flight to Paris. It was cheap as chips. I paid 120usd from Toronto to Paris. Like, how does that even happen?

Sketchy Landing
On my quick layover in Iceland I was reminded of how wild it can be there.
When we were landing, the wind was blowing so hard it nearly knocked the plane out of the air. It felt like we were drifting into the landing. Honestly, it was so sketchy I was sure the pilot was going to bail on landing and pull up. But, these pilots always amaze me. Despite us seemingly flying sideways, they managed to put the plane on the ground so smoothly we hardly felt the plane touch the tarmac.
To give you an idea how windy it was, our plane was rocking so hard after we landed that you almost couldn't safely stand up. It was so windy, they couldn't use the air-bridge to link us to the airport. We had to walk off the plane and down the runway. The wind was so wild, that I saw a lady get knocked clean off her feet on the walk, and the same almost happened to me.
Jet Lag!
In general, I'm pretty good at avoiding jet lag. But, for whatever reason it hit me like a tonne of bricks on this trip.
I landed in Paris at about noon, and fought to stay awake until about 10pm. It was a real battle. Then, after falling asleep, I woke up again at midnight and couldn't get back to it. By 7am, when I was meant to be on the move to the airport again, I was ready to crawl back into bed.
Just how jet lagged was I? In the airport leaving Paris, a man asked me (in French) what time it was. I replied by saying that it was Tuesday (it was Thursday at 10am).
Discounts, Who Wants One?
I'm really thankful to Agoda. They offered to hook up my room in Paris at Orly Airport. It was so nice being able to stay at the airport hotel and not have to worry about heading to a cheaper hostel somewhere else in the city.
If you've ever travelled in Asia, you probably know Agoda well. They are the go-to hotel booking website in Asia. However, they are worldwide, and have hotels listed everywhere.
If you want 10% off a hotel booking with them, I've got a code for you. Just use this link, and this code "Adventures10" when you book your next hotel with them and you'll get 10% off.
Starting the #EuroFoodTrip #InCostaBrava
The reason I'm back in Europe is for a press/blogger trip called the #EuroFoodTrip. The trip is 3 days in Costa Brava, Spain and then 3 days in Emilia Romagna, Italy. By the looks of the itinerary, this trip is going to destroy my diet. But, it will also be a lot of fun to be with a group, some of whom are friends I've known for years.
After landing in Barcelona, I was whisked away north to the town of Cadaques. It is stunning.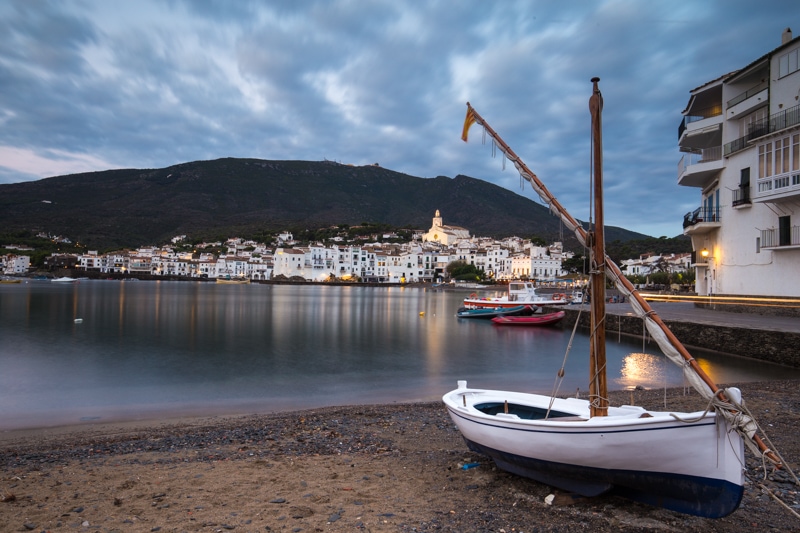 What's Next?
Tomorrow we've got a full day here in Costa Brava. I'm going to capture the entire day in 4k with my new Sony A6300. It's a food tour we're on, so look forward to lots of food and drink. I even think we're doing a gin & tonic tasting. Things will definitely be beautiful, but with the amount of wine and gin on the itinerary, they could also get a bit messy.