After spending a couple pretty chilled out days in Valencia getting caught up on work and taking some time to relax, I headed to the city of Alicante.  The reason for my visit to Alicante is that I finally decided on an intern/assistant to work with me on certain projects, and he's based in the city.  We're not really planning a project to do together until April, but since we were both in Spain at the same time it made a lot of sense for me to drop in and say hi and do some planning together.
Cheap Tapas in Alicante
What a better way to get to know someone than over cheap tapas and beer?  Greg (check out his YouTube Channel) and his girlfriend Nellie took me out to a local spot called d'tablas which must be the best cheap tapas in Alicante.  The prices are ridiculous. A beer is 60 cents, and the tapas are 90 cents.  Essentially a beer and a tapa is a buck-fifty.
I love the tapas culture in Spain.  I'm the type of person that would rather sample a dozen different things at dinner than have one giant plate of the same thing.  It just works for me.

Q&A with Greg Snell
My second day in Alicante, we basically took a work day.  But, we also headed up to the castle around sunset.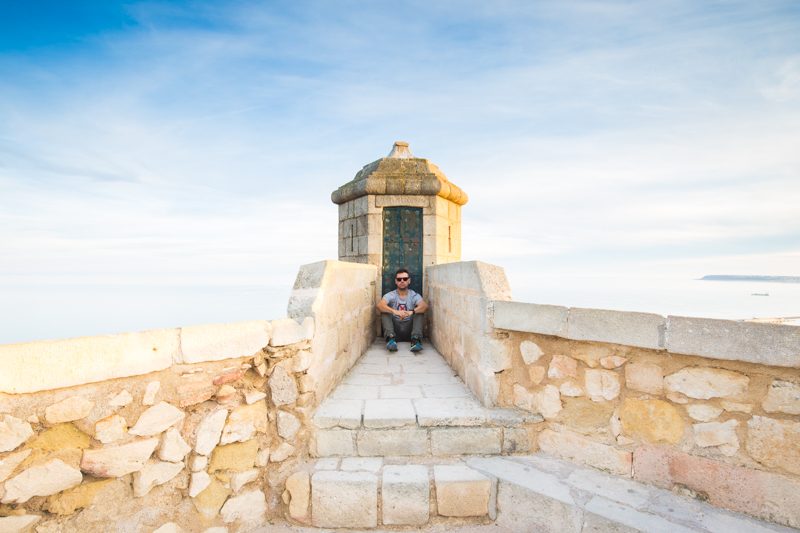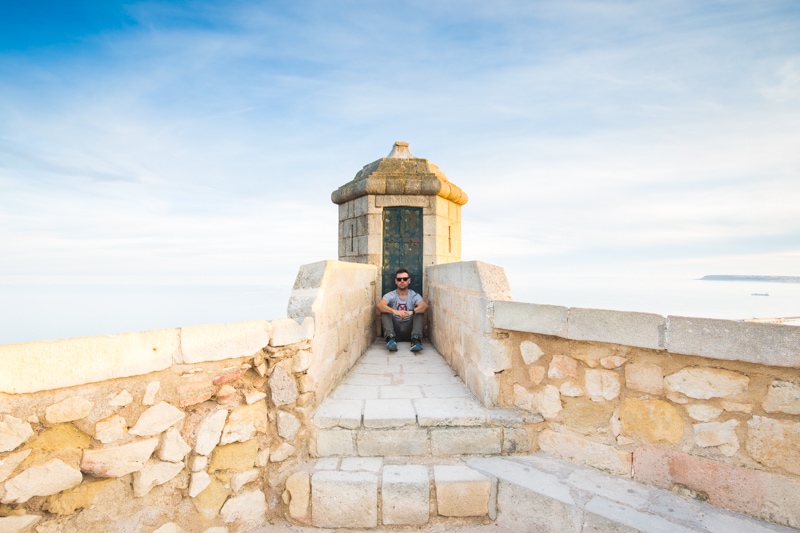 Since I want you guys to get to know Greg a little bit, I ran through some "lightning round" Q&A questions for him.  We talked about everything from gear to travel.  I'll do another full-on Q&A with Greg once we get down to Patagonia in April.

After the Q&A we stayed up at the castle for sunset.  The light was insane.  The location was cool too, there was plenty to shoot in a small little area, so I ended up with a couple cool photos of Alicante I really like.
The city is bigger than I was expecting, but it's cool.  And, it seems like a pretty decent place to be based in Spain.
What's Next?
I've got less than a week left here in Spain before I'm off on an adventure to The Philippines.  I'm so excited about that trip that it's actually been a little bit hard for me to concentrate on work and shooting Spain.  It's not that I'm not loving Spain, I am, I've just never been to The Philippines before – and haven't even spent a lot of time in Asia – so I'm looking forward to the change.  I do, however, still have time here and will be hanging out and shooting some images in Barcelona.  So, that will be next!