I like giving stuff away.  So, occasionally I'm going to start giving away some photos for you guys to use as wallpapers for your laptops, desktops, or phones.  Yes, I'm doing a free phone and desktop wallpaper every single month.  In fact, I'm going to even upload them in 4k so that you have high resolution.  Yes, they are watermarked.  But, only to keep them from getting passed around the internet without credit.
This is my free wallpaper from the Greek Islands.  This particular image is one I took here in Naxos the other day.
To get the free desktop wallpaper fill out the form below and the download link will be sent to your email.
Wallpaper Previews
There are actually 2 versions of the wallpaper, they are two completely different images taken about 5 minutes apart.  But, obviously I wanted one image optimized for phones and the other for desktop or tablet.
This one is for the phone.
And, this one for desktop or tablet.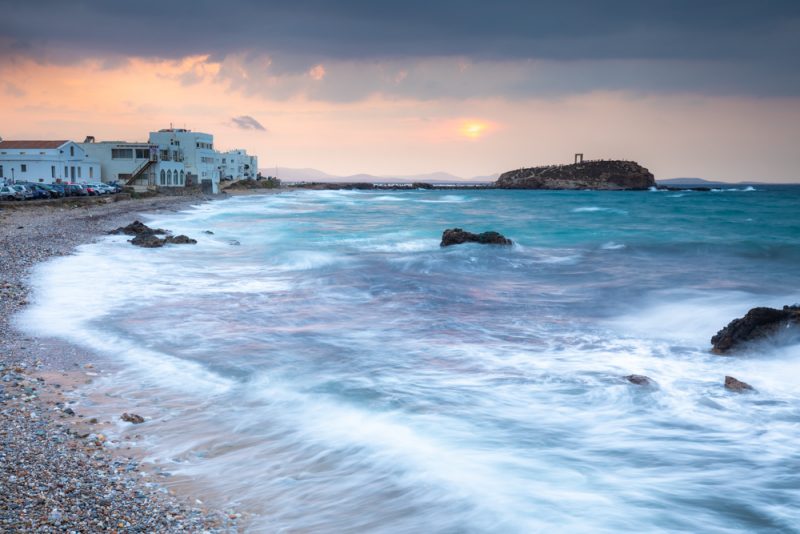 About Making The Desktop Wallpaper
I didn't make a vlog about making this image.  In fact, I really didn't think there was going to be light at all when I went out to shoot.  I had an idea for a video I wanted to make.  I wanted to do a bit of a hero video sharing my love for photography (if it's not up yet, it'll be on my photography channel soon).
So, I went to a location that was cool for making a video about photography.  It wasn't, however, the greatest location for actually making photos.
Then out of nowhere the sun punched through some clouds and absolutely lit up this scene. And in the end, I made this free phone wallpaper!  And, I think it's actually one of my favourite images of the year so far.
The other thing about this image is I had all the wrong camera gear with me.
I only brought the 16-35mm and the 100-400mm lenses because that's all I needed for the video shoot.  But, when the light popped I probably wanted an image with my 24-70mm as a focal length of 50mm would likely have been perfect.  But, the restriction of gear made me think outside the box and come up with a clever shot.
The metadata for the desktop wallpaper is f/11, 0.8 seconds, iso100, @35mm.
More from The Greek Islands?
Obviously I wasn't in Naxos, Greece just shooting a desktop wallpaper for you all.  I do have a series of both vlog and photography blogs coming up in the next couple days.  Naxos was my favourite Greek Island so far.  It was fun to take pictures of, and there was a lot to explore.
After Naxos, we're headed back to Crete.  Remember, I have a photography clinic there and there are still some spaces available.  Information is here.
Oh, and when we get back to Crete Greg will be there which should be fun.  Lots more photography adventure to be had that way.