I'm not posting videos to my photography channel on Fridays, so I thought that it would be a good idea to do a sort of weekly round up of things so that you all can see what I'm up to.  Almost a summary of the week. so that you can pick and choose which videos you want to watch.  And, a quick summary of my favourite images.
So, here it is.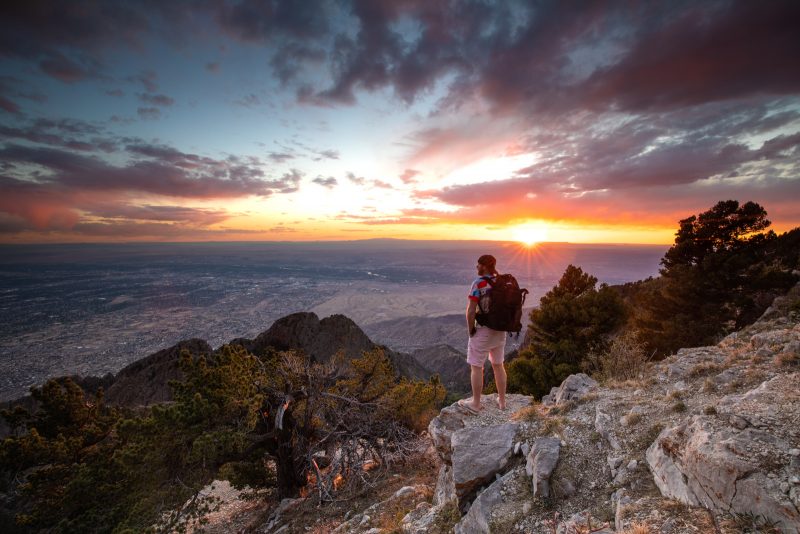 The End of Route 66
Route 66 was an awesome experience.  I posted a blog post rounding it all up here.  I was surprised by Route 66. From start to finish it was entertaining. I did worry at the start of it all that it was just going to be the New Mexico to California section that I'd enjoy, and the rest would be fluff.  But, to be honest, I think I enjoyed the first half of Route 66 more than the last half.
This week, there were a bunch of Route 66 vlogs.  Rather than posting them all below, I think I'll just share the playlist so that you can pick and choose which ones you want to see.

Favourite Photos from Route 66
I kind of did this in the post about the route itself, so I wont re-hash it too much.  But, I did want to share my favourite 3 photos from the trip.  I think, as photographers, it's kind of important to try to narrow a trip down to 3 photos.  I don't think it's necessary to only like 3 photos, nor do I think one should definitely like 3 photos from a trip.  But, narrowing down to 3 photos really does force you to examine why you love a certain shot.
These are my 3:

Skipping the Vlog
I was a bit burnt out after Route 66. And, it wasn't the road trip that wore me down, it was just the last of a series of long trips.  It was essentially back-to-back-to-back assignments without a break. It started with Japan, then right into the Patagonia workshop, and finally Route 66.
So, when I left LA, and headed to Rotterdam via New York and Istanbul, I planned on vlogging.  But, it just didn't happen.  I needed a break.
The whole point of my photography vlog is to give a behind the scenes look at life as a travel photographer. And, that means showing the good and the bad.  That's why I vlog daily. I don't want to glorify a lifestyle that needs no glorifying. I need to give a real depiction of this life.  But, personal health comes first, and I needed a break.
By the time I got to Rotterdam, I was destroyed. And, it didn't help that I didn't sleep on any of my flights to The Netherlands.
Upon arrival in Rotterdam, I slept 15 hours over a 24 hour period.
Then, I went to a conference called Traverse; which was brilliant and totally inspired me.  In fact, I've been to a lot of conferences over the past couple years, and I think this one inspired me more than any of the others to date.
Of course, I didn't vlog it.  But, I did put this video together when I got to Porto.
I'm in Portugal
The best thing to come out of this "burn out" is that since I didn't film a video for 5 days, I'm caught up. I'm now basically back to real time.
So, I filmed my first video from Portugal on Wednesday, and it was live yesterday (Thursday).  I don't necessarily need my vlog to be that "real time", but I do find it so much easier to edit, share, and be productive when everything is close to real time.
As you'll see from the video below, I had a great time in Porto shooting a really cool location.  But, this video was also all about me getting my fitness back to a place where I want it to be.  Photography is such a great career that sometimes I work so hard that I forget to take care of myself. It's time now to find a balance.
Photo from Porto
The light at Capela Senhor da Pedra looked like it was going to be awesome.  But, then it kind of just fizzled on me.  I still got a couple images, and I definitely had fun exploring and shooting.  And from the shoot in Porto, this was my favourite image.
What's Next?
This weekend I'll still be in Porto, Portugal.  I have a couple locations I'm really keen to shoot.  So, I'll likely get out and shoot 2 or 3 more times here.
Then, on Monday I head to Ireland.  I'm heading there alone, and I don't have any plans other than to shoot a bunch of images and have an amazing time.  I have no accommodation booked, I have no real solid plans, I just want some freedom to explore and shoot. So, that's what I'm going to do.
As for upcoming workshops, there will be an announcement regarding Patagonia soon.  And, there are still a couple spaces open in my Crete Photography Clinic in September. I hope to see you at one (or both) of them.