It was a bit of a challenge picking an image to print this month.  And, it wasn't because there wasn't any good photos made, but the opposite.  There were so many great opportunities that I actually asked you all to help me decide what to print.
The answer, overwhelmingly, was to make Deadvlei Prints.
I was actually quite relieved to hear as this is the image I wanted to print, and the photo I was most excited to make big copies of.
So, alas, printing the image of Deadvlei we shall.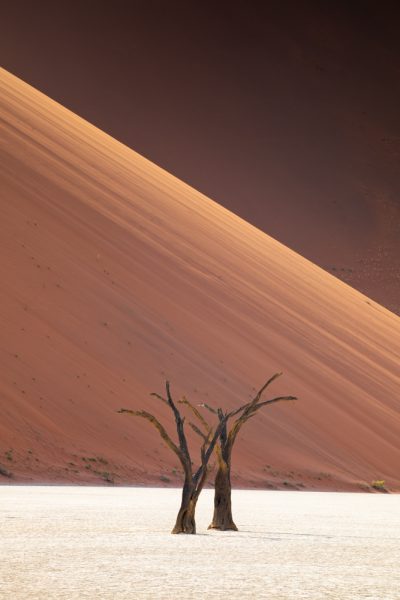 About the Image
If you've been following the vlog you remember the shot. I was in one of the best places in Namibia for photography and, honestly, like a kid in a candy shop. Deadvlei is just unreal. And while I was getting some good photos, I wasn't getting anything unique or spectacular. Then, just as we were about to leave I saw this image off in the distance just waiting to be taken. The way the morning light was rolling off the dune was just perfect, and it made the whole image stand out so wonderfully.
Limited Edition
If you're new to my work, the way it works is simple. Each quarter I print out a limited amount of images. Last time, I printed out images from a location in Crete, Greece. That time, I printed 20″x30″ and 10 images in total.
This time, I'll be printing out 2 different sizes. I'll be printing 11×14 and 20×30. And, I'll be printing just 5 of each.
I like keeping the quantity of images printed down as to ensure they're special.
All images are signed and numbered by me.
20% to Charity
Each time I print, I give 20% of the profits to a charity of my choosing – usually one related to the location I'm in. This time, I'm donating to the Save the Rhino Foundation.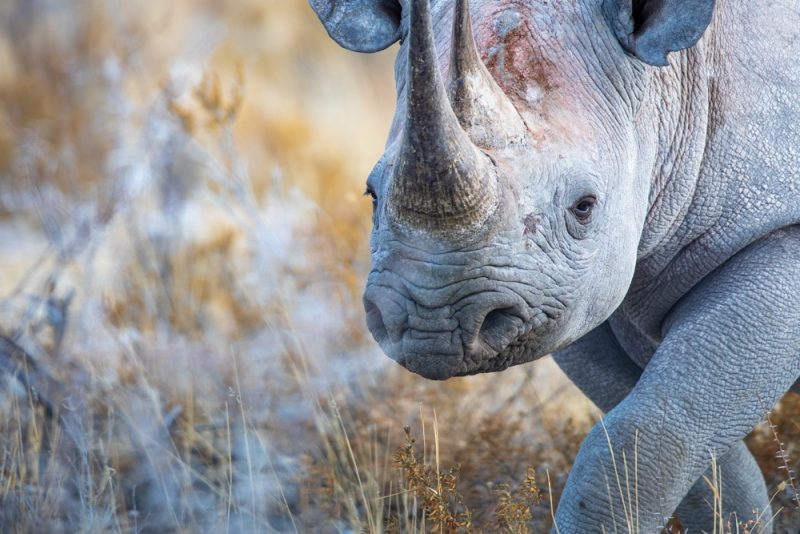 Shipping
I'll ship globally. Just note that they are being shipped from the UK. So, depending on where you're ordering from, it can take as long as a week or two.
I'll be shipping this round of images around December 16th, so they may be in time from Christmas depending on where you're located.
Shipping costs are included in the price.
Buy it Now
If you're interested in purchasing the print, click the relevant button below
20″x30″
11″x14″
What's Next?
If you're over on the YouTube channel you'll notice that we've departed on our second big Southern Africa road trip. This time, we're headed up to some of my favourite places. We'll be in Lesotho, Kruger National Park, Botswana, and Victoria Falls. Stay tuned!