I'm the type of traveller who just cannot resist a couple days of exploring, no matter how burnt out I may be from being on the road.  So, instead of flying back directly to Europe from my trip in the Dominican Republic with Fathom Travel, I rented a car and headed south of Miami.
I had full intentions of exploring both the Everglades and the Florida Keys.  The only problem was: I was burnt out.  It didn't help that the internet didn't work at my hotel meaning I had to spend my days at Starbucks in Homestead using it as an office rather than working at night as I should have been.  Seriously Days Inn Homestead, get your stuff together, yo.  Those 2 nights at that hotel were a waste of money. I'd have been better off sleeping in my car.
Burnt Out!
Recently, I've been testing out a new method of travel in my lifestyle.  Before, I was travelling hard. Like, really hard. I was spending 3-5 days in a location and then moving on to the next one.  The problem was, I wasn't really productive in my days. I wasn't focusing enough on the destination as I had computer work to do. But, I also wasn't properly focused on my computer work, because I wanted to be exploring.
So, I decided to change things up.  Nowadays I'm travelling for a month at a time even harder than before, and really focusing on shooting and exploring as much as I can over that time.  But then, at the end of that month I'm meant to be taking a month to really slow travel and focus on office work.  By the time I hit Miami, at the end of the cruise, I'd been travelling hard for 5 weeks.  So, I was done. Like, done done. And my body let me know.
An Afternoon in The Everglades
Despite being completely burnt out, how could I go to Florida without returning to the Everglades?  This place is truly impressive, and although it feels like nothing more than a swamp at time, it really is a natural wonder.  I had intentions of spending a full day photographing the wildlife here in the park.  However, I was thwarted a bit by the fact that there was a lot of construction going on in places where there's usually a concentration of wildlife, and most of the wildlife was in hiding.
I did get a pretty amazing sunset to work with though.  From a landscape perspective, The Everglades are one of the most difficult places in the world to photograph.  They are just so flat.  But, having a beautiful sky definitely helps.  Here are a couple shots from my afternoon in "the 'glades".
Flying the Drone in The Florida Keys
I was in the Florida Keys about a year ago, and I was blown away with them.  They are just so stunning.  And more than anything, that road that hops from island to island is just fascinating.  But, like the Everglades, it's really hard to capture the Keys in a photo because they are so flat.  Fortunately, the Florida Keys are outside the National Park system which meant that I could fly my drone in a number of locations there.  Getting aerial with the drone really helped get a beautiful perspective of the Florida Keys. Flying the drone also added a lot of depth to the imagery.
Of course, if you're planning on flying a drone in the Keys, or anywhere in the US, be sure to follow the rules.  Don't fly in state or national parks, don't fly near the airports, and stay under 400 feet when you do fly.
As fun as the drone flying was, I was just so burnt out in the Keys that I decided it was best to just call it a day by mid-afternoon and head back to my terrible hotel in Homestead.

Back to Europe
From Miami, I had a flight back to Istanbul. But, before heading to the airport I decided to book another flight to send me directly to Tirana, Albania.  You see, it's time to slow travel a bit.  So, I'm actually in Kotor, Montenegro where I'm going to be spending 2 weeks relaxing, shooting, and exploring.  This place is pretty incredible too. Seriously, Kotor is the type of place I could live.  There will be a full photography guide to Kotor coming really soon, but for now check out this video of one of my days here.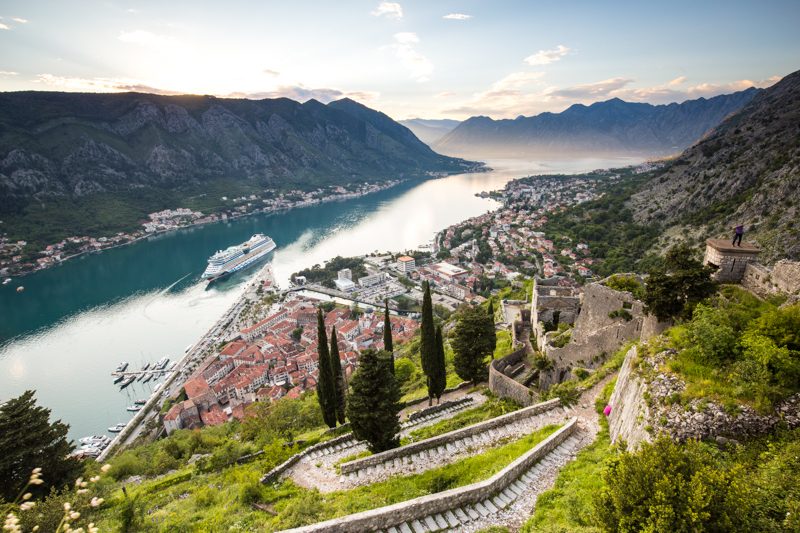 What's Next?
I'm planning on spending the month slow travelling around the Balkans a bit.  I'm going to be leaving Kotor for Mostar, and then heading into Croatia to hit up a couple spots.  In June, the heavy travel schedule will start again with destinations like Paris, Portugal, and likely a trip back to North America.