As my YouTube Channel neared 100,000 subscribers, I started to think about how I'd celebrate. At 50,000 I did a massive US meet up in which I drove from New York City to LA in just 80 hours while doing 10 meet ups along the way. I loved the trip. It was a way to give myself a challenge while also meeting some of the people who have made this channel a success.
But, as I got closer to 100,000 I realized that what I really wanted to do was give back. So, I came up with the idea of 10 days of giveaways.
Essentially, over the next 10 vlogs, I'll be giving away something each day. Sometimes, the cost will come out of my pocket. Other times, some of my photography and travel brand friends will be contributing prizes. It should be mentioned that none of the brands involved are paying me anything. These are just brands I like, and whom have supported me in the past.
As the 10 days progress, I'll be listing the 10 prizes here. Be sure to keep coming back to see the latest contest and prize.
The Prizes & How to Win
Day 1 – Shuttout.com
To start things off, I've been hooked up by my friends at the photography contest site shuttout.com to give away some free "Prime" memberships. Essentially, anyone who signs up to the site will get a free 1 month of prime. Anyone who enters one of their contests with a "Premium Entry" – which costs $2 – will get a free year of prime.
How to enter?
Unlike the other giveaways, there is contest here. However, some of the upcoming contests will be hosted on the site.
To enter, simply join the site using this link: https://shuttout.me/brendanvanson
Day 2 – Vallerret Photography Gloves
If you've been following my channel for a while, you'll see me wearing these gloves in any of my colder weather outings. I love them. They're premium quality and built for photographers. You'll always find them on my camera gear list.
Vallerret have been kind enough to offer a pair of the gloves to giveaway.
The Winner
All the photos from this contest are on the post here.
As per the rules, the winner was selected by likes, hearts, and wows. The winner was Max Bibby with this image of sunflowers under the milky way.
Please note, the image below was taken from facebook, so the quality isn't reflective of the work.
Congrats Max!
Day 3 – Lee Filter System
Since the people at Lee Filters don't know I exist, I'm paying for this giveaway out of my pocket. I think filters are a massively part of most kinds of photography. I use ND filters on nearly all my photos. So, it makes sense to give some away.
I'm giving away a Lee foundation kit and the filter of your choice. If you already have the Lee system, I'll give you 2 filters of your choice.
How to Enter
This contest is entered by supporting my buddy Greg Snell. Head to his YouTube page, subscribe, and then comment on one of his two newest videos. I'll be picking my favourite comment as the winner.
The Winner
I've given the win to Ryan Reynolds because I loved his work as Deadpool.
No, honestly, there's no rhyme or reason to some of these contests, I just want to give stuff away to some people. It doesn't always have to be a contest or anything.
Below is a screenshot of Ryan's comment:
Day 4 – 3 Legged Thing Tripod
I've been using 3 Legged Thing Tripods for the past 4 years. I love them. They're great travel tripods, and the company is fun and innovative. They've offered to give away a couple prizes. A grand prize of a 3 Legged Thing Albert will be given. There is also a runner's up prize of an L-bracket. Moreover, since the contest is being hosted on Shuttout.com, there's also over $100 in prize money up for grabs in case someone wants to make a premium entry.
How to Enter
I've made a classic photo contest over at shuttout.com.
The Winner
This contest essentially had 3 winners: The highest voted image, the highest voted premium image, and the second highest voted.
But, the highest voted was also the highest premium.
Thus, the winner won a 3 Legged Thing tripod and $171. The winner was Isaac Crabtree.
The runner up won the 3 Legged Thing L-Bracket and that's Craig Richards.
There were some unreal photos in this contest. You can see the results here.
Day 5 – A 1 of a Kind BvS Print
I started printing images a couple months ago and really loved it. But, with all the travels it makes it really difficult to print as much as I'd like to. Still, I think there's something really special about a printed image – especially when they're in limited quantity.
Therefore, on day 5 of the giveaways I'm giving away a signed 20″x 30″ version of the image at the bottom of this post taken on our Iceland photography workshop. The image will be 1/1 – one of a kind.
**Please note, though, that this image will not be delivered until the end of March as my travel plans don't align with being able to print and sign until then.
The Winner
There were nearly 200 entries for this one.
I selected the winner by scrolling through the images and picking the one that most caught my eye. And, I have to say that there were a lot of great images. I went back and forth on about 3 of them. In the end, I picked the below image by @rickclarkphotography because I felt like it's a shot I wouldn't have made. I love seeing people's work and thinking, "oh, that's cool. I don't think I would have seen or done that!"
It always impresses me the creativity of people.
Day 6 – $500 Travel Voucher from Trover.com
My good friends at Trover.com have offered to contribute a $500 travel voucher to this 10 days of giveaways adventure. You'll be able to use the voucher for things like flights or hotels. Anything to help fund a little travel photography adventure.
How to Enter
This contest is happening over on Trover.com. Head over there and upload your best image. In the caption, add the hashtag #BvS100k so I can find it.
Please note that you can't just tag your old posts. You need to upload a new image to have the chance to win. Entries end January 31st.
The Winner
I chose the image to the right as the winner. It's by Matt Benham. I love the clever thought to the composition and the scale it shows.
Well done Matt, enjoy your travels!
Day 7 – GoPro Hero 6
I really should have gotten better at contacting brands for this giveaway. It would have saved my marketing budget a lot of money. But, alas, my laziness means that some stuff is coming out of my pocket, and that's fine. Honestly, it's the least I can do to give back after all that you all have done for me.
So, for this prize I'm personally giving away a GoPro Hero 6!
How to Enter
Simple. Head over to Jodie's Instagram account and follow her. Then, comment on one of her latest posts something like "@Brendanvanson sent me here!"
I'll go through the comments and pick my favourite.
The Winner
The way I picked this winner was simple. I went to Jodie's post and I checked the profiles of people who commented and I thought "who could use this GoPro?
@Erin.e.soto jumped out at me because she has a YouTube channel and does lots of outdoors. Go check out her work – and congrats!
View this post on Instagram
Day 8 – ICELAND!!
Ivan Thor Olaffson who was my co-leader in Iceland is doing a 5 day photography scouting mission January 28-February 2nd. He's looking for new locations and cruising around Iceland taking pictures. He's been so kind to offer to take a person along with him free of charge.
And, I've decided to chip in my paying for flights up to $400.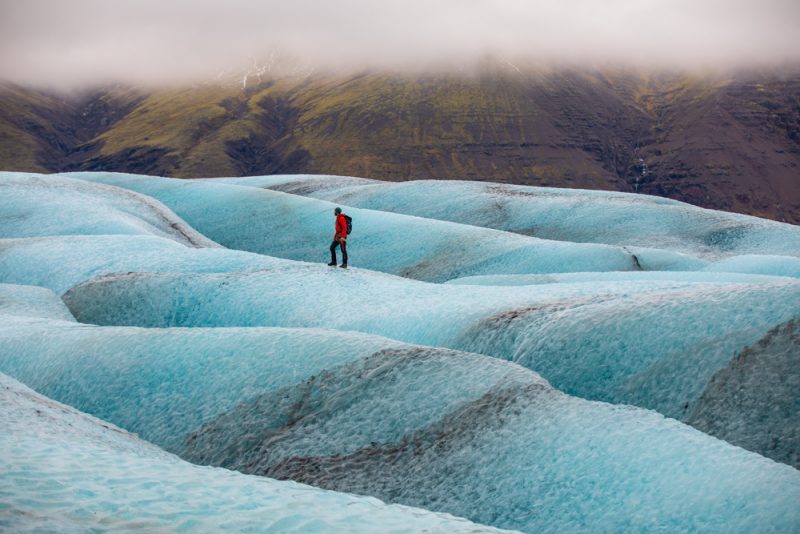 The Winner
Ivan and I decided to make Neil Arthurs the winner.
Neil has been an awesome member of the community. He's always engaged on the Facebook page, and we really appreciate what he contributes.
Ivan and Neil will be taking over the Instagram page of @BvSPhotogSquad on their scouting trip in Iceland. So, be sure to follow that page to see what they get up to.
Day 9 & 10 – The Grand Prizes – Winners Announced Feb 5th
Obviously, I'm not wealthy. But, I've been so greatly supported by this community that I felt it so necessary to give back. I wanted to give back in the biggest way I could. I thought to myself: what do people need to improve their photography?
It led me to the thought that they need gear or instruction. So, the grand prizes will be both.
Win a Canon M50
I'm giving away a Canon m50!
This one is coming out of my own pocket. I'm also including the kit lenses (15-45mm & 55-200mm)
How to Enter
I want to give this away to someone who needs it, rather than someone that wants it.
So, over on Instagram I'm going to be running another contest.
The winner isn't going to be the best photo, but one that I think shows a lot of potential, but also the need to a better camera. For this contest, the caption is going to be key. You need to tell me WHY you need the camera.
A caption like, "Hey @brendanvanson, this is my entry for the #BvSm50 contest. I need the camera because I'm trying to make a career in photography but I'm currently only taking photos on my phone/old camera…"
Other rules:
You must be following me @brendanvanson
Caption must include @brendanvanson and #BvSm50 – it's the only way I'll find the entries.
MUST be a new upload. You can't just change the caption of an old post.
The Winner!!
I struggled with this one so much. It's so hard to judge 2 things based on Instagram posts: potential and need.
In the end, I went with @Blinkitphotography because I saw natural photography skill in images shot with good equipment (that I assume is borrowed) and great potential in simple smartphone photos.
I think the potential is there, and I think the skill level will only evolve.
Congrats!
View this post on Instagram
Win a Trip to Bali!
The second contest is going to be a trip to Bali to join my travel photography retreat!
This is all expenses paid – food, transport, flights, and the tour. It's open to anyone. The only things that won't be included are visas (if needed), and alcoholic beverages in Bali.
How to Enter
This one will be done in my Facebook group again.
Head to THIS POST and find the rules.
Essentially, the winner will not be chosen based on skill level or the best photo. Instead, I'm looking for someone who will gain a lot of value from the retreat. Some examples of someone who would really benefit is someone who is considering making photography their profession. A beginner trying to decide where they want to take their photography. Or, even a professional who is trying to figure out how to take things to the next level.
The Winner
If you want to see how hard a decision this one was for me, just go to the Facebook post and look at the entries. There were over 200 entries, and I think about 180 of them were worthy. Wow.
In the end, and after spending a couple hours going back and forth I've picked someone:
Craig Richards!
I chose Craig not because his images are fantastic – they are – but because I loved that he mentioned that he wanted to teach and share his knowledge in the future. I think that's such a great trait.
So, congrats Craig – I'll see you in Bali!
The Winners
All contest winners will be reached out to over the next week or two.
Thank you to everyone who entered.
More Contests?
As you guys might know, I run random contests all the time on my Facebook page. There will be more contests over the next couple months. In fact, any time I get a sponsored video – I throw a prize or two out there too.
But, we'll do another massive round like this if this community ever reaches 250,000 subscribers!